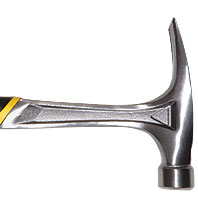 Stanley's new FatMax Xtreme Antivibe hammer has a larger strike face and absorbs vibrations ($19.99 at Home Depot, 40 W. 23rd St., nr. Sixth Ave.; 212-929-9571).
Forty-eight inches wide with ample shelving and a hanging rack; this sleek armoire is an attractive way to store chunky winter gear ($115 at Home Depot, 980 Third Ave., at 59th St.; 212-888-1512).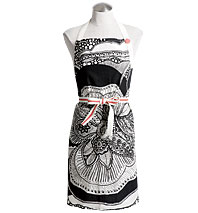 The drab kitchen apron becomes much snappier with a graphic design ($28 at Anthropologie, 50 Rockefeller Plaza, nr. 50th St.; 212-246-0386).