The mid-century sifters at White Trash have amassed 288 of these iridescent penknife key chains originally sold as souvenirs in the fifties ($6; 304 E. 5th St., nr. Second Ave.; 212-598-5956).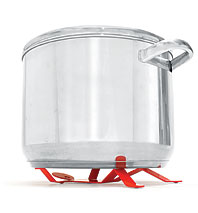 An iron trivet named Hotman (Iron Man was taken) heroically props up pots and pans to keep surfaces from being singed ($17.50 at Lisa Perry, 976 Madison Ave., nr. 77th St.; 212-334-1956).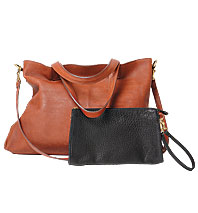 Marlow & Sons' first non-culinary products: plush leather bags and pouches made, in the use-everything spirit, from the skins of house-butchered cows and pigs ($40 to $350; 81 Broadway, nr. Berry St., Williamsburg; 718-384-1441).