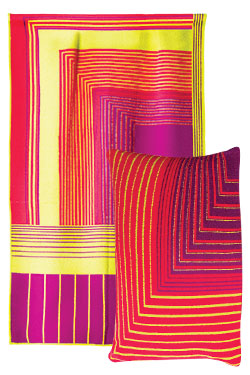 Woven from Italian yarn, this carry-on-size pillow-and-blanket set ($490 at tabularasa-ny.com) saves frequent fliers the indignity of the neck cushion.
Stock up on these nesting salad tossers ($2 at Ikea, 1 Beard St., nr. Halleck St., Red Hook; 888-888-4532), which come in three rich shades.
The concave drawers on Danish designer Soren Rose's compact oak sideboard ($2,900 at sorenrose.com) have a grippable edge, eliminating the need for handles.