The Bungee office chair pairs spine-flexing elastic cords with a sturdy steel frame ($139 at the Container Store, 629 Sixth Ave., nr. 19th St.; 212-366-4200).
Gramercy knife-makers the Schmidt Brothers pack thirteen blades, a sharpening stone, and a magnetic acacia block into the Downtown knife set ($180 at West Elm, 1870 Broadway, at 62nd St.; 212-247-8077).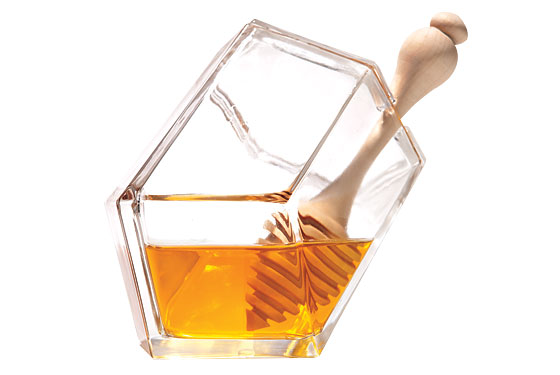 Retire your plastic-honey-bear collection in favor of a single elegant glass pot from Biodidactic Designs ($75 at Shopbox, 138 Willoughby St., at Flatbush Ave., Downtown Brooklyn; 347-435-2079).