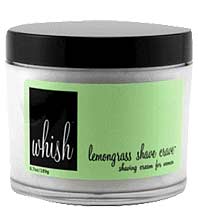 Posted December 22, 2006
When Jesse and Sam Werner created Whish Shave Crave, the brothers imagined a fan base just like them: men with sensitive skin who wanted smooth faces. Instead, the product is a cult favorite with women. Made with glycerin soap and plant extracts, the cream lathers well and dissolves in hot water during a bath. Whish also claims its foam can relax muscles, which might be a stretch. Still, it may relax tension in a shared bathroom, where the product can trigger addiction in both sexes.
$32 at Whishbody.com.