This splurgy ergonomic laptop stand ($384 at vool.me) is handcrafted from sustainable pinewood and has keyboard-and-mouse storage to boot.
Aerodynamic even in 40-mph winds, Blunt's lightweight umbrella ($49 at Treasure and Bond, 350 W. Broadway, nr. Grand St.; 646-669-9049) collapses to an easily stowable fourteen inches.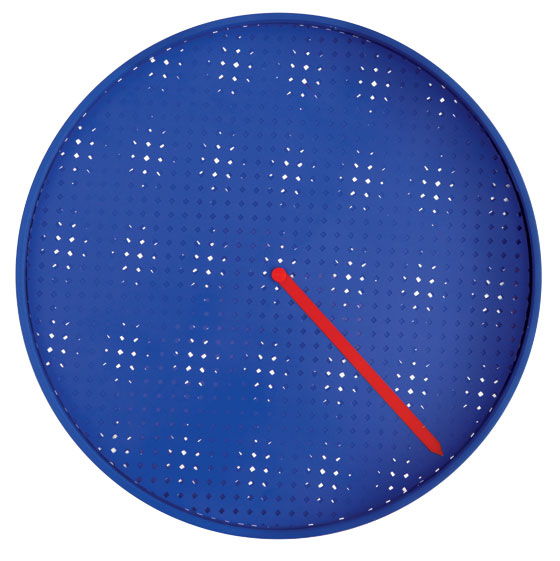 Iconic designer (and New York co-founder) Milton Glaser's latest objet d'art is utilitarian: a primary-hued, perforated wall clock ($80 at kikkerland.com).