Show off your hardbacks from every angle with Mario Mazzer's freestanding, space-age bookcase ($1,220 at Property, 14 Wooster St., nr. Canal St.; 917-237-0123).
The all-natural grime busters by Brooklyn-based Haven (from $6.75 at Golden Calf, 319 Wythe Ave., nr. S. 2nd St., Williamsburg; 718-302-8800) are as effective as chemical-laced products but smell far better.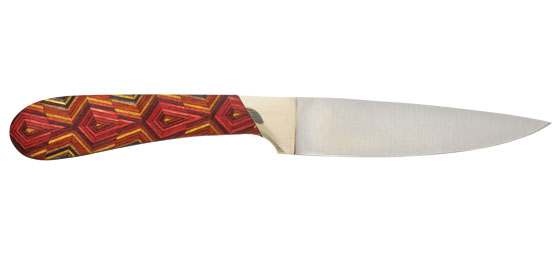 Santa Fe Stoneworks's kaleidoscopic kitchen tools (from $64 at Mociun, 224 Wythe Ave., nr. N. 4th St., Williamsburg; 718-387-3731) use inlaid hardwood to mimic intricate quilts.