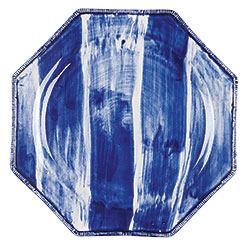 Watercolors go from resortwear to dinnerware with Oscar de la Renta's hand-painted plates ($46 each at Bloomingdale's, 1000 Third Ave., at 59th St.; 212-705-2000).
Former Colicchio chef Sunny Bang's probiotic hot sauce ($13 at Brooklyn Kitchen, 100 Frost St., at Meeker Ave., Williamsburg; 718-389-2982) bites like a fruitier, more pungent Sriracha.
John Green's bent-plywood side table (from $279 at Mini Jake, 178 N. 9th St., nr. Bedford Ave., Williamsburg; 718-782-2005) has ample media storage and is sturdy enough to sit on.