These shea-butter-infused speckled egg soaps ($25 at Rubin Museum of Art shop, 150 W. 17th St., nr. Seventh Ave.; 212-620-5000) are sold by the half-dozen in a protective dairy crate.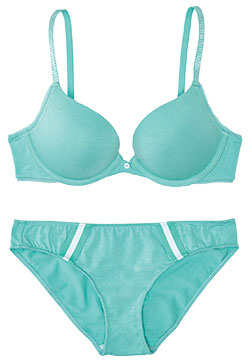 This Valentine's Day, say no to Frederick's teddies and yes to Splendid's sporty new lingerie line ($18 to $68 at 111 Spring St., nr. Mercer St.; 212-966-6600), made from the same gauzy cotton as the brand's supersoft tees.
Tip the angled base of this sculptural tea cup ($28 at Site, 35-11 34th Ave., Astoria; 718-626-6030) toward the mesh-lined, loose-leaf compartment to steep your tea, then back again to drink.