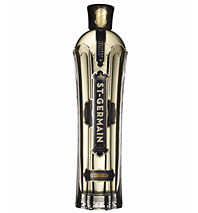 Posted April 11, 2007
The cocktail trend for summer—if it ever warms up—will undoubtedly involve artisanal Elderflower liqueur by St. Germain. It took five years for Robert Cooper, a third-generation liqueur maker, to perfect the layered but light, fruity taste with a citrus finish. It's great for mixing with gin, wine, and even Champagne, and comes packaged in a gorgeous bottle.
$32.95 at Morellwine.com.