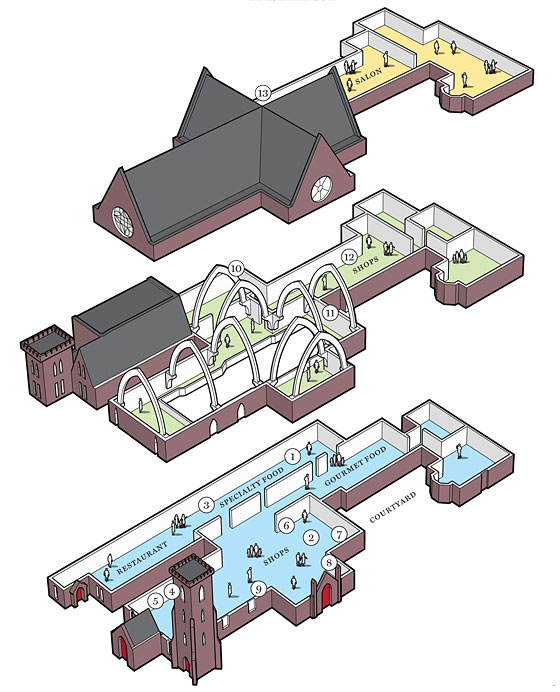 FIRST FLOOR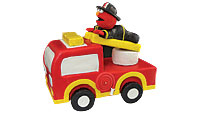 Sweets
The bespoke Butterfly Bakeshop crafts over-the-top cakes for birthdays and weddings (Elmo fire-truck cake, $575, serves 50).
Footwear
On weekends, customize a pair of Havaianas at their flip-flop bar ($25).





Sweets
They look like regular old brownies, but Mari's flavors are more unusual: caramel sea salt and Thai coffee ($2.50 each).




Books
Kid-lit seller Booksmart packages ready-made gifts like this books-in-a-truck set (from $75).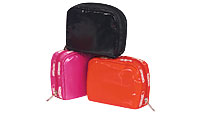 Accessories
LeSportsac's travel totes come in conveniently tiny sizes (cosmetic bags, $25 each).





Footwear
The city's first Hunter Boots store sells Wellies (from $60 for kids' sizes), canvas handbags, and leather sandals and moccasins.





Beauty & Fashion
The offshoot to Thérapie New York's Upper West Side megastore specializes in cosmetics and aromatherapy (diffusers, $22).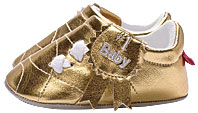 Kids' Fashion
Silly Souls outfits kids in sneakers with sewn-on catchphrases like Rebel Without a Cause (baby booties, $19.99).





Accessories
The marketplace's only eyewear seller, Selima Optique, does glam, handcrafted shades and frames (from $300).
Beauty
Soapology
Restaurants
Grimaldi's
Specialty Foods
Carter & Cavero
Miss Tea
Sweets
Baci Gelato
CupcakeStop
It'Sugar
Jala Yogurt
The Little Candy Cake Company
MarieBelle Express
MarieBelle Le Carosse de Chocolat
SECOND FLOOR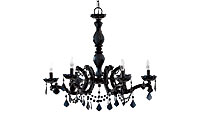 Housewares
West Elm founder Lisa Versacio's latest venture, Brocade Home, has hipper but pricier furnishings (crystal chandelier, $699).




Jewelry
Old Hollywood offers vintage baubles and jewelry made by local designers (brass Bugsly ring, $198).





Beauty
Caswell-Massey's Lexington Avenue shop closed this month, but its hand soap (from $30) and fragrances live on.
Beauty
Cosmé Proud
Om Aroma & Co.
Sue Devitt
Flowers
Barbra Scott Flowers
Jewelry
Tina Tang
Pets
Sophie & Teddy's Doggie Delight
Women's Fashion
LuLu Boutique
THIRD FLOOR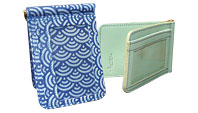 Accessories
Have a leather belt custom-fitted by Jon Wye, who also sells guitar straps and wallets (from $50).
Books & Toys
Zakka
Salon & Spa
J. Sisters Salon
Snacks
MarieBelle Luxury Chocolates & Cacao Bar