The Good Company
97 Allen St., nr. Delancey St.; 212-966-0903.
Specializes in way-under-the-radar streetwear brands, including Dertbag, Burma Mfg., and indie-rap collective OFWGKTA's Golf Wang line, as well as cheeky Good Company lighters and vintage lapel pins.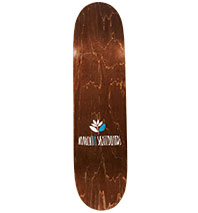 Labor Skateshop
46 Canal St., nr. Ludlow St.; 646-351-6792.
Decks from brands like 5boro, Magenta, and Anti-Hero are the focus at skate-shop veteran James Rewolinski's new shop, though he also carries shoes, tees, and sweatshirts.







Only NY
176 Stanton St., nr. Clinton St.; 646-649-5673.
High-school buddies Micah Belamarich and Julian Goldstein opened this storefront to showcase their six-year-old line of apparel,bags, and hats emblazoned with the distinctive "ONLY." logo.






ethikNY
23 Essex St., nr. Hester St.; 732-690-8738.
The former Judaica shop houses ethikNY's cult line of graphic T-shirts, button-downs, hoodies, and caps. Deadstock sneakers are sold on consignment, and fans turn out for monthly shows by up-and-coming rappers.






aNYthing
103 Allen St., nr. Delancey St.; 646-476-8105.
Not new, of course—just newly relocated after its old Hester Street building was sold. In the current Allen Street space, owner Kiernen Costello is keeping things intentionally spare with concrete floors and bright-white walls, as he plans to hostart exhibits. First up: Patrick Buckley's photos of southern rappers, opening February 13.