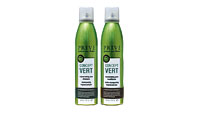 Wednesday 7/6
Blowouts are $35 (from $55) at the Soho Grand's Prive Salon (310 W. Broadway, nr. Grand St.; all day Su and M; 9 a.m. to 11 a.m. T–S; through 7/31).





Thursday 7/7
Closet cast-offs from trendsetters like Arden Wohl are $175 to $1,000 at VPL's vintage sale (5 Mercer St., nr. Canal St.; through 7/8).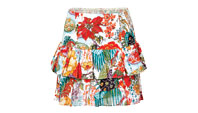 Friday 7/8
Already-marked-down merch is an extra 30 percent off at French Connection (435 W. Broadway, nr. Prince St.; through 7/31).




Saturday 7/9
Summer garb from the likes of Vena Cava is up to 70 percent off at Opening Ceremony (35 Howard St., nr. Broadway; through 7/20).




Sunday 7/10
Wedges, lace-ups, and sneakers are half off at Pierre Hardy (30 Jane St., nr. W. 4th St.; through 7/15).




Monday 7/11
All furniture and home accessories are 15 percent off at Kartell (39 Greene St., nr. Grand St.; 212-966-6665; through 7/16).




Tuesday 7/12
Lingerie and sleepwear is up to half off at Kaori's Closet (71 W. Houston St., nr. W. Broadway; through 8/31).