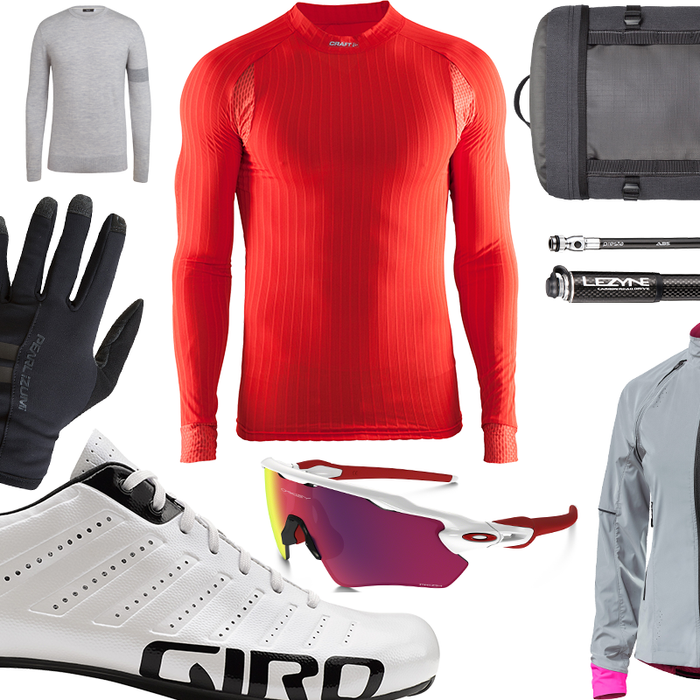 There are plenty of dedicated lunatics who actually enjoy cycling through the winter months. When everyone else puts their bikes into storage, these winter warriors — from the spandexed semi-pros to the commuters — bundle up and roll on frigid roads. Sure, it's cold on the bike. But it's totally manageable if you dress right. We picked our favorite gear to keep cyclists pedaling until spring.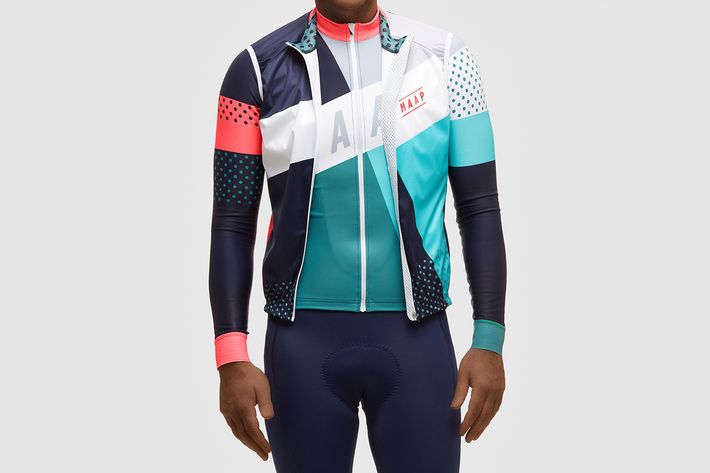 MAAP Divide Winter Long-Sleeve Jersey
Cycling has long had a tradition of ridiculously, vibrant colors. MAAP, a new Australian cycling apparel company, brings it into the 21st century with the Divide Jersey — a natty take (with a proper, tailored fit) on the old-school Lycra jersey. The inside is brushed thermal and will keep you warm even on the coldest days.
Buy it: $190, MAAP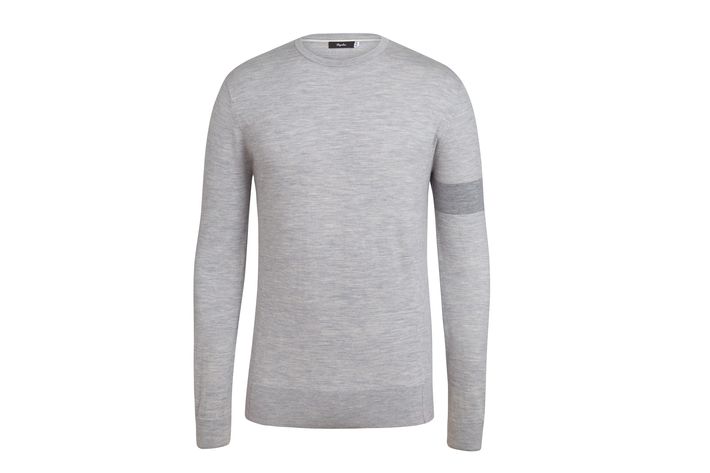 Rapha Crew Neck
London-based Rapha is known for their sleek cycling gear with pops of pink on the sleeve and shorts. But don't sleep on their commuter gear. This merino wool sweater is ideal for the commuter who wants to stay warm without looking like a winter Olympian covered in head-to-toe spandex. And it won't look out of place in a meeting. (For those of you in New York, San Francisco, or Chicago, the Rapha Cycle Club membership comes with benefits like free coffee at Rapha cafés and weekly group rides.)
Buy it: $175, Rapha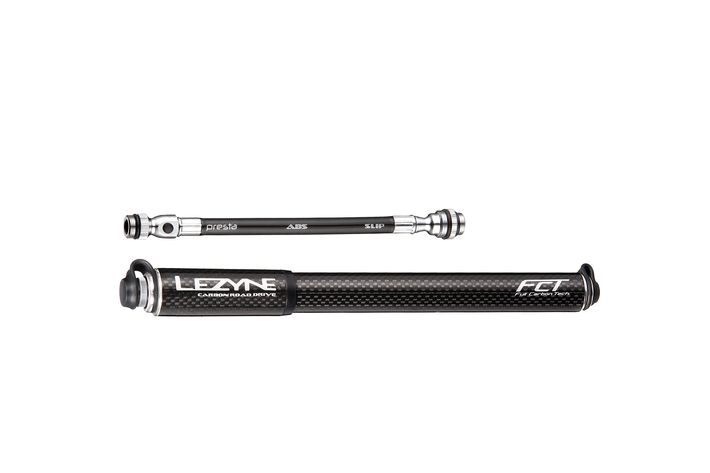 Lezyne Carbon Road Drive Hand Pump
Getting a flat tire sucks. Getting a flat tire when it's 36 degrees is even worse. You need a pump, and we love Lezyne's insanely light Carbon Road Drive Hand Pump, which is just as good for riding a century with your pals as is it for your commute.
Buy it: From $91, Amazon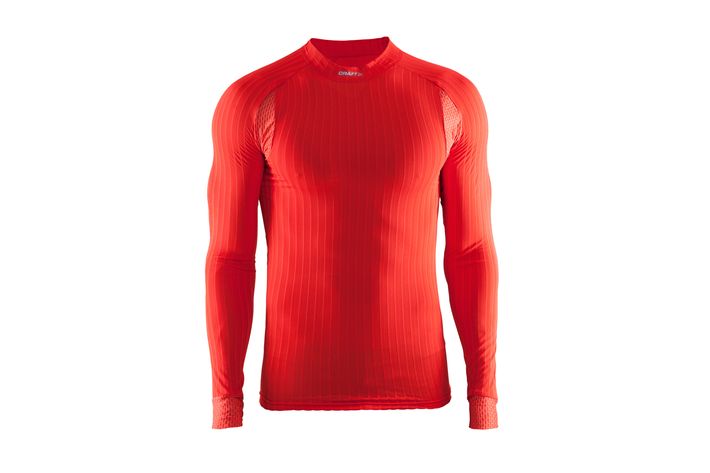 Craft Active Extreme Baselayer 2.0
You have to keep your core warm to keep all your extremities toasty. And the best way to do that is a proper base layer. Craft's Active Extreme is lightweight, wicks moisture, and holds the heat in. It's thin enough to wear under a button-up for the most frigid of commutes and warm enough to wear on long winter rides with your crew.
Buy it: $80, Craft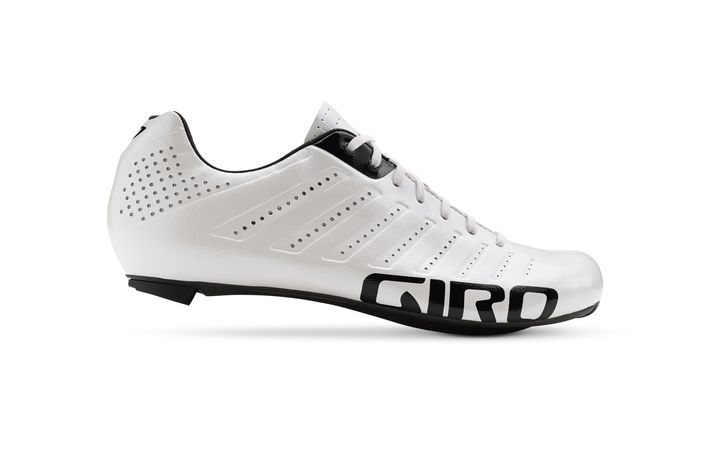 Giro Empire SLX Shoe
Giro's elegant Empire SLX shoe is the industry standard. Lightweight, comfortable, and built to outlast every other shoe on the market. And believe us: There are countless shoe companies trying to imitate Giro's iconic white-leather SLX.
Buy it: From $199, Amazon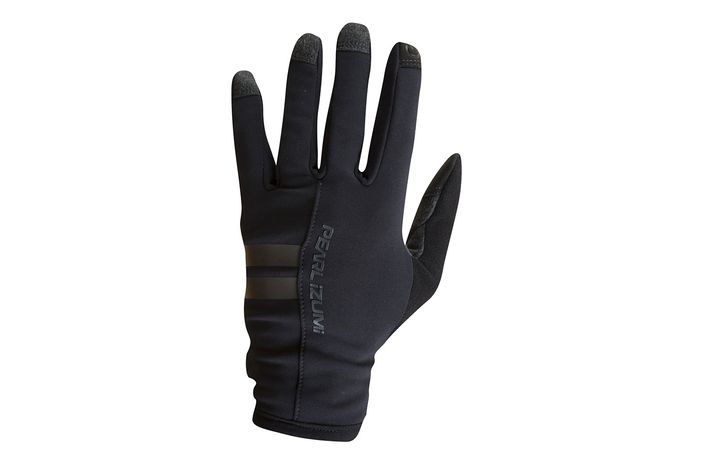 Pearl Izumi Escape Thermal Glove
These will keep your digits warm from December through March. And, yes, they have touch capabilities so you can text — at stoplights, not while you're riding! — without taking your gloves off.
Buy it: $30, Pearl Izumi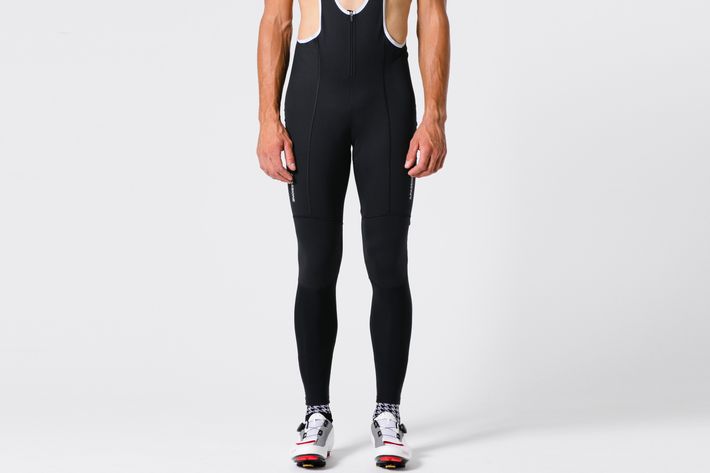 La Passione Deep Winter Tights
Italian upstarts La Passione make premium cycling gear at an affordable price point. Their fleece-lined deep winter tights will keep your legs warm in sub-zero temps and the pad will provide maximum comfort for hours in the saddle.
Buy it: $148, La Passione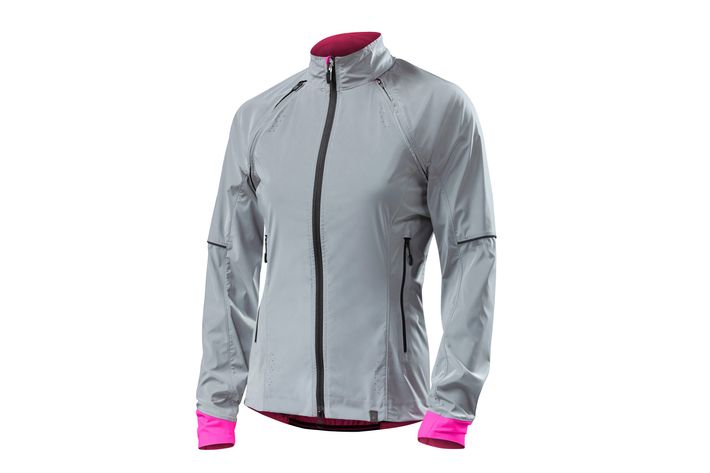 Specialized Deflect Reflect Hybrid Jacket
You know how most winter athletic gear has those reflective zippers? This entire jacket lights up, so oncoming cars will see you flying through the bike lane.
Buy it: $400, Specialized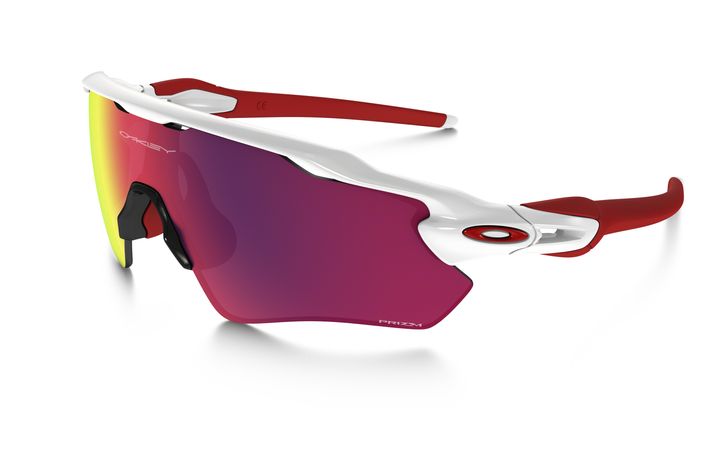 Oakley Radar EV Path Prizm Road
You might feel like cyclops the first time you try these on, but they're lightweight and designed specifically for cycling, with lenses that help to highlight imperfections in the road. Once you get over how ridiculous they look, you'll grow to love them. There's a reason all the pros wear them.
Buy it: $134, Amazon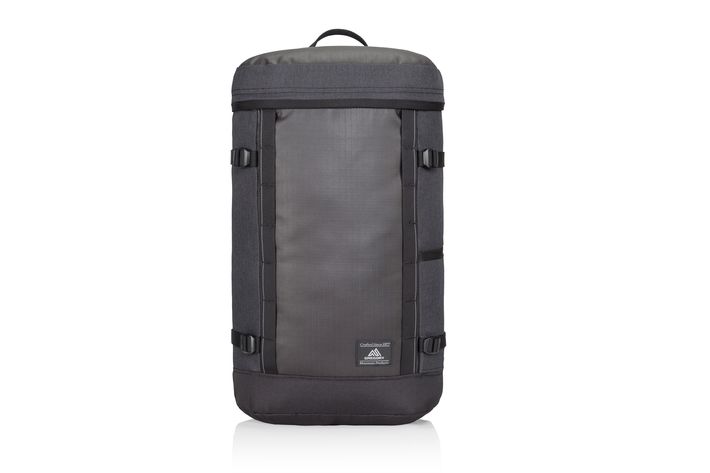 Gregory Avenues Millcreek
Built for the hectic commuter, this Gregory pack has a heavy-duty padded laptop sleeve and enough room for your gym gear and a nice bottle of wine if you grab one on the way home. We like it in this asphalt-black colorway.
Buy it: $100, Gregory