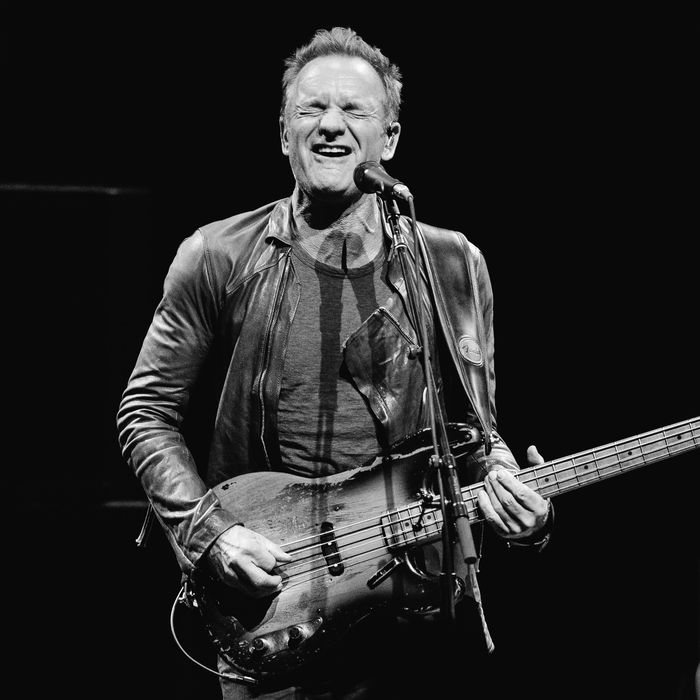 Sting.
Photo: Emma McIntyre/Getty Images
It's that time of year again, when the perfect storm of chilly winter weather and boozy holiday parties makes losing your voice almost inevitable. But surely there's a better way — we asked 14 golden-throated celebrities for their best vocal-cord-soothing solutions. You may not be contractually required to take the stage and belt for an audience of hundreds of expectant fans, but that doesn't mean these tips won't do wonders for your civilian pipes. Take it from the professionals: You're going to want to stock up on tea, and a healthy supply of Post-its wouldn't hurt, either. And did we mention that you should shut up?
Regina Spektor
"There are a few things you can do. Immediately shut up, which sucks. And write on pieces of paper. I just try a lot of tea — I'm Russian, so we drink a lot of tea."
Rita Ora
"Oh my gosh. You can't speak to anyone. You become antisocial. I lock myself in a room and don't talk. Apart from steaming the shit out of myself, that's it."
Charlie Puth
"Not use it. That's the quickest way. And don't whisper — a common misconception is that if you whisper, it's better for your voice, but that's way worse. That's just as bad as screaming — that's the same sensation."
Sting
"I warm up and I don't smoke anything legal and I live a pretty good life."
Teyana Taylor
"I use an apple-juice-and-aspirin regimen that snaps my voice back in seconds!"
Annie Golden
"I don't like to take drugs, so I would say rest, rest, rest, sleep, sleep, sleep. Don't let anyone make you sing when you don't think it's right to sing. Water, water, water, hydrate. And a lot of warm water and salt: up your nose, down your throat, whatever you can do."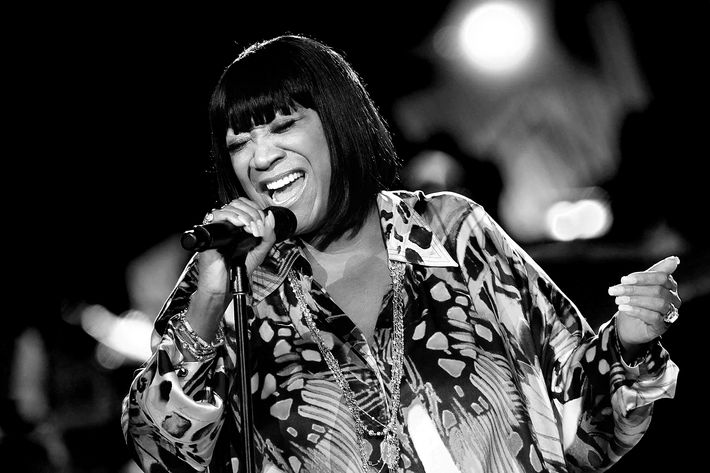 Patti LaBelle
"Be quiet … don't talk at all and write notes! You really have to shut up, which is hard for me to do, but you have to!"
Billy Porter (Tony-winning star of Kinky Boots)
"It depends on the reason. You have to know what the problem is. Pedialyte for dehydration. Sleep always. And sometimes you need a prednisone, depending upon your health."
JoJo
"I've literally been talking all day nonstop since 10 a.m., so my voice is a little sore. But manuka honey is a good thing. Ginger. But the best thing you can do is shut the eff up [Laughs]."
Gina Gershon
"Don't talk [Laughs.]"
Lena Hall (Tony-winning star of Hedwig and the Angry Inch)
"The best thing to do is drink some warm water with turmeric. Because turmeric is an anti-inflammatory. Or I'll just sing through it. Sing through it in a healthy way, always."
Darlene Love
"Believe it or not, I try to get about eight hours sleep most nights while I'm working and no talking. Which is almost impossible."
Andy Bell (lead singer of Erasure)
"Plenty of rest, you must rest. Don't talk too much … Well, a little bit. And lots and lots of steam — as much steam as you can."
Harry Belafonte
"Shoot the doctor!"
Reporting by Ian Goldstein from VH1 Divas Holiday; Kat Ward from the New York Stage and Film Winter Gala; Josh Grossberg from the RFK Ripple of Hope Awards; Claire Landsbaum from the Hetrick-Martin Institute's 30th Annual Emery Awards; Vicki Salemi from Jingle Ball; Hilary Sheinbaum from Billboard's Women in Music lunch; and Alexa Harrison from the Revlon Holiday Concert for the Rainforest Fund.