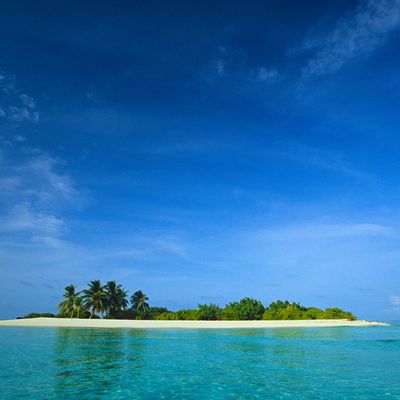 Photo: Stuart Dee/Getty Images
Here's the scenario: You're about to be permanently marooned on a desert island. There is literally nothing on the island except basic survival necessities. You can bring anything you want — people, things, you name it — but only what you can name in the next ten seconds.
We recently posed this question to 14 celebrities. Some answered practically. Some answered, well, optimistically. (Sorry, but desert islands generally aren't pre-equipped with Wi-Fi.) And some stars sound like they're prepared to go full Castaway at any given moment. (Jeremy Irons, have you considered auditioning for Survivor?)
What would you pack for your own much-much-longer-than-three-hour tour?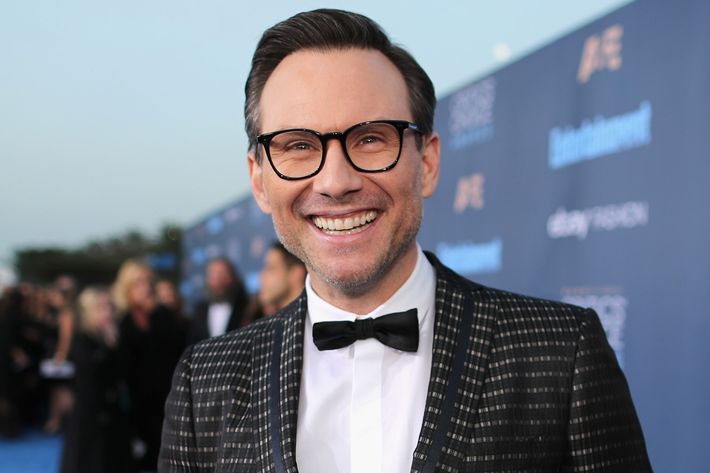 Christian Slater
"Screwdriver, a Swiss army knife, my wife." ("Wait, I come after the Swiss army knife?" asked Brittany Lopez, Slater's wife. "I was being practical first," answered her husband.)
Dr. Oz
"My wife, only immediate family, our dog and cat, some type of reading material — maybe on a Kindle — and most importantly, some spiritual text so that I can have a mantra."
Jeremy Irons
"I'd bring a book about knots. I'd bring a book about sea production. I'd bring a lighter. I'd bring a good supply of tobacco, rolling papers, and filters. I'd bring a good knife."
Olivia Culpo (Miss Universe 2012)
"All of my friends and family, an oven, a microwave, lots of food, charger, iPhones, electricity — can I bring that?"
LaLa Anthony
"I would bring my son Kiyan, my husband Melo if I could, and some water activities — Jet Ski, maybe — and go out there and have some fun!"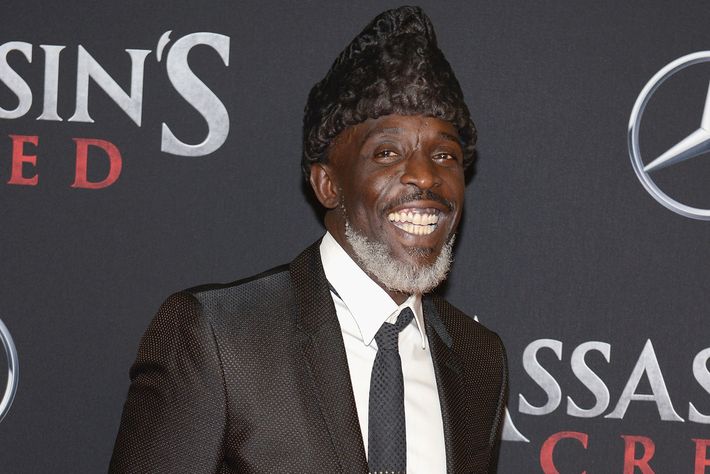 Michael K. Williams
"Definitely companionship. Popcorn. And a good movie. "
Selenis Leyva (Orange Is the New Black star)
"My daughter, my parents, my dog Zeus, my cat Oreo, and my publicist."
Michael Fassbender
"Surfboard. Totally. I'm on an island; hopefully there's some sort of beach break or point break."
Donna Karan
"Any kind of scarf. A scarf does everything. You can wrap it. You can cover yourself in it. You can sleep in it. That's all you need."
Billy Porter (Tony-winning star of Kinky Boots)
"My computer because everything is on it. My music, my writing, all of that stuff. And my boyfriend. And Wi-Fi."
Bebe Neuwirth
"My family, a copy of War and Peace, cats and dogs and horses, a stage, Tolstoy, Shakespeare. I'm so nervous that now you're going to hold me to this forever."
Gina Gershon
"My friends, my family, that's really the essentials. Dark chocolate. Really good dark chocolate with things in it. But I'm on the island, so there's coconuts, and I like coconuts. I'd bring some really clever people who could help me survive as well. And maybe a boat maker. In case I want to get off."
Ramona Singer
"My daughter Avery, because she's the love of my life. I'd like a lot of books, so we can compare the books, and lots of great food. I love food and so does she!"
Sabrina Carpenter (Girl Meets World)
"Morgan Freeman because he plays God in some movies and I feel like he would know what to do."
Reporting by Alexa Harrison from the Revlon Holiday Concert for the Rainforest Fund; Ian Goldstein from the Assassin's Creed premiere; Vicki Salemi from Z100's Jingle Ball; Carita Rizzo from GQ's Men of the Year party; and Trupti Rami from the special screening of Fences at the Rose Theater at Jazz at Lincoln Center.