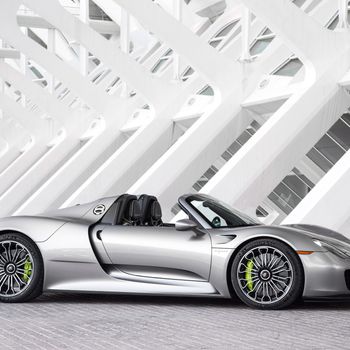 The Porsche 918 Spyder, 0–60 in 2.2 seconds.
The fastest car in the world is not necessarily the quickest car in the world, and the reverse also holds true. Top speed is a decent benchmark for performance in a car, but the ubiquitous gold standard for manufacturers will always be the time it takes their steed to sprint from a dead stop to 60 mph (or 62 mph, if they get all metric about it and convert from 100 kilometers per hour). The list below is all about acceleration — and it makes sense — you'll almost never have an opportunity to max out your supercar at 250 mph, but you can take your Porsche 918 Spyder from a stop sign to 60 any time you leave the house. That's the fun part.
Recorded runs are by no means absolute. Manufacturers may quote one time while independent testing might return even quicker results. The discrepancies can be blamed on variables like the weight of the driver, the surface of the road, temperature, tires and even atmospheric conditions. So any definitive ranking of the world's quickest production cars has to come with an asterisk, because someone somewhere will always find a slightly different set of integers. We're defining "production car" as a vehicle that is constructed principally for sale to consumers, for personal use, and is road legal. The manufacturer must also have created at least 25 units, so your neighbor who's tuned his Honda Civic with a supercharger doesn't count.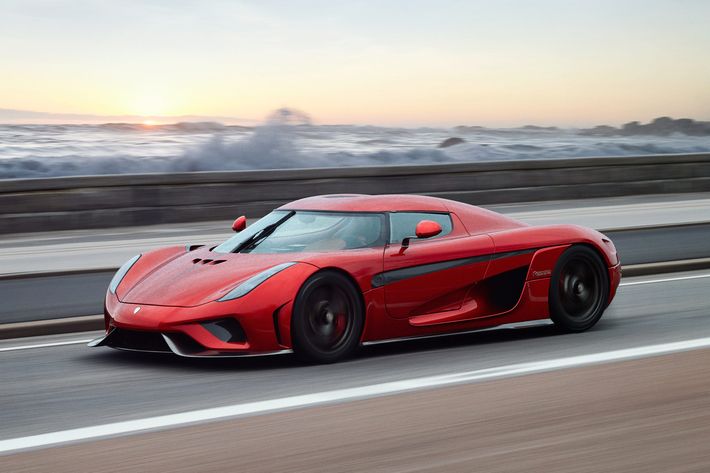 9. Koenigsegg Regera — 2.7 seconds
Swedish car genius Christian von Koenigsegg's $1.9 million screamer isn't even shipping yet, but the 80 slated for production have nearly all sold. Now they just have to build the things. "Regera" means "to reign" in Swedish, and this hypercar will certainly rule the road. Many components of the 1,800-plus-horsepower Regera are made in-house, including the twin-turbo 5.0-liter V-8. It's rear-wheel drive only, and due to traction issues, the run to 60 takes 2.7 seconds. But the really insane number is 20 seconds. That's how long it takes to get from 0 to 250 miles per hour. Yes, seriously.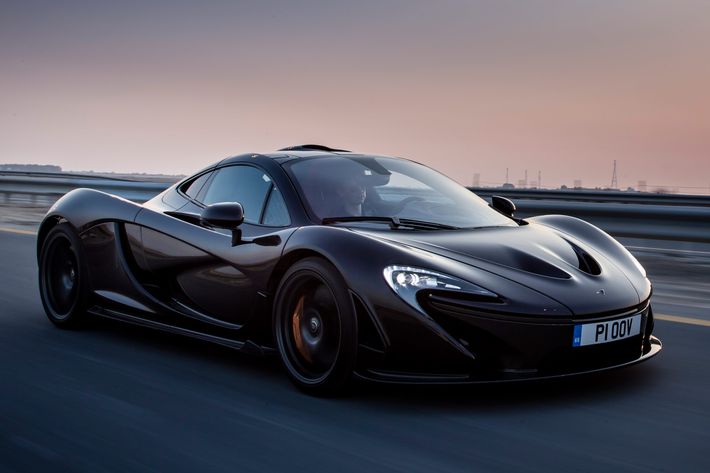 8. McLaren P1 — 2.6 seconds
The 903-horsepower hybrid ticks all the right boxes, from a properly stunning design to a staggeringly potent powerplant (two, technically: a 3.8-liter 727-horsepower V-8 is paired with a 177-horsepower electric motor), not to mention a price tag of $1.15 million. If you want to feel your face rearrange from the 723 lb·ft of torque generated after flooring the accelerator, you're out of luck. All 375 units were quickly snapped up before production ended in 2015. Maybe if you ask nicely, you can borrow Angels pitcher CJ Wilson's hyperblurple P1.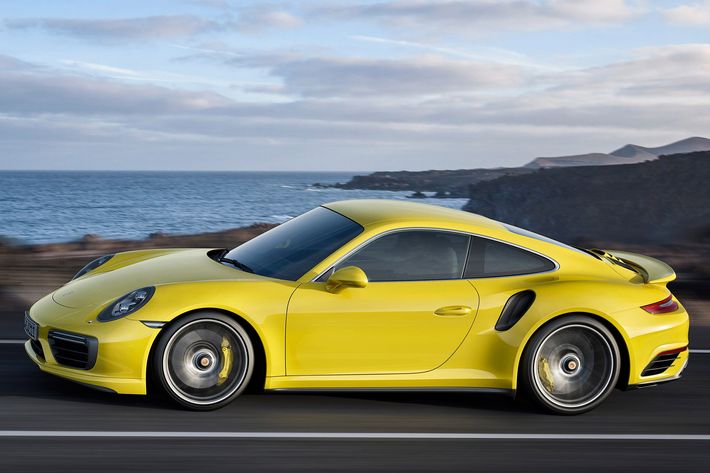 7. 2016 Porsche 991 Turbo S — 2.6 seconds
Legions of Porsche 911 fans rejoiced when the iconic 991 was refreshed for the 2016 model year. The revamped fascias and options were nice, but the real treat was the newer, more compact, 3.8-liter twin-turbo flat-sixes in the rear. The Turbo model is grand enough, and at $159,000, it should be. The "S" tacks on an additional $29,000, 2.9 psi of boost, and 39 more ponies, for a total of 572 horsepower. The 991 famously marked the first time the Carrera model line switched to a forced induction model (read: extra turbo-y), though no one argued. Field testing seems to indicate that Porsche was being modest when they claimed a 0–60 time of 2.9. Jalopnik managed 2.6 using launch control.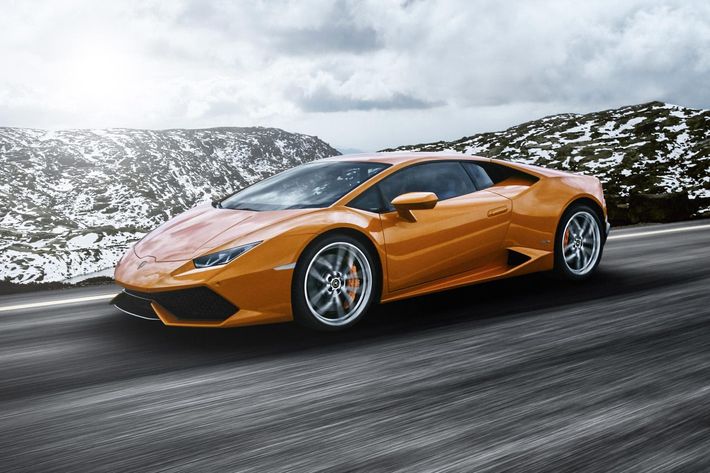 6. 2015 Lamborghini Huracan — 2.5 seconds
Using this $267,545 "entry-level" supercar's launch control to rip to 60 in 2.5 is a truly exhilarating experience. First, you'll want the all-wheel-drive Huracan variant, with a more formidable 602 horsepower (compared to the 571 horsepower in the rear-wheel version). Flip the steering-wheel drive-mode selector to "Corsa" — Italian for "race" — and turn the traction control completely off. Step on the brake, then slowly depress the gas pedal. Behind your head, a rear-mounted, naturally aspirated 5.2-liter V-10 will begin to roar, reaching an ear-splitting crescendo when the tachometer hits 5,200. Remove your foot from the brake and hold on. By the time you manage to breathe again, you'll be well north of 60.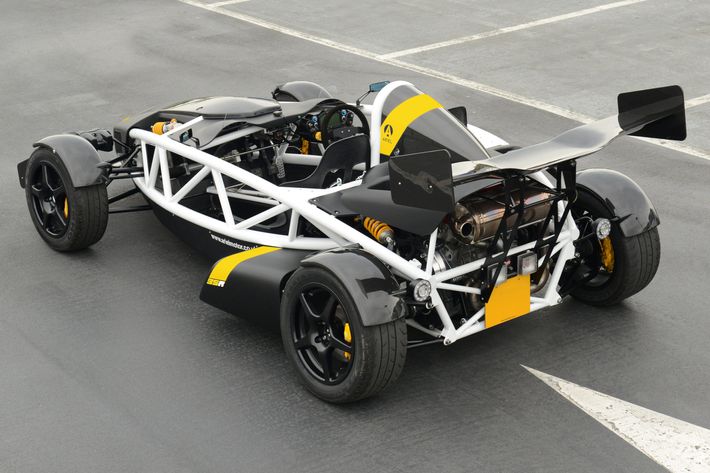 5. Ariel Atom 3.5R — 2.5 seconds
The Ariel Atom began as a track-only car, without a single safety measure required to pass street inspection, like a windshield. Now they offer conversion kits to help make the Atom more DOT-friendly. The 3.5R model features a supercharged Honda 2.0-liter four-cylinder that's good for 350 horses and 243 lb·ft of twist. Those seem like small numbers until you factor in the curb weight: a mere 1,210 lbs dry. Even with a driver and fuel on board, that's about four pounds per horsepower, a diabolically limber ratio. The best part is that it's also relatively affordable at $80,899.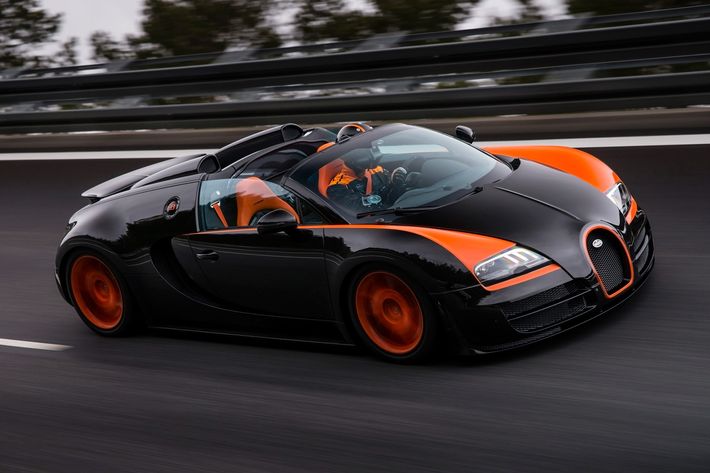 4. Bugatti Veyron 16.4 Grand Sport Vitesse — 2.4 seconds
Once the fastest car in the world, with a top speed of 255 miles per hour, the Bugatti Veyron 16.4 Grand Sport Vitesse is also blisteringly quick. (The Hennessy Venom GT clocked 270 mph this year.) The blink-and-you'll-miss-it scramble to 60 happens thanks to a glorious quad-turbocharged W-16 engine, rated at 1,200 horsepower and 1,106 lb·ft of yank. For a base price of $2,250,000 you also get to hit 100 miles an hour in 5.0 seconds.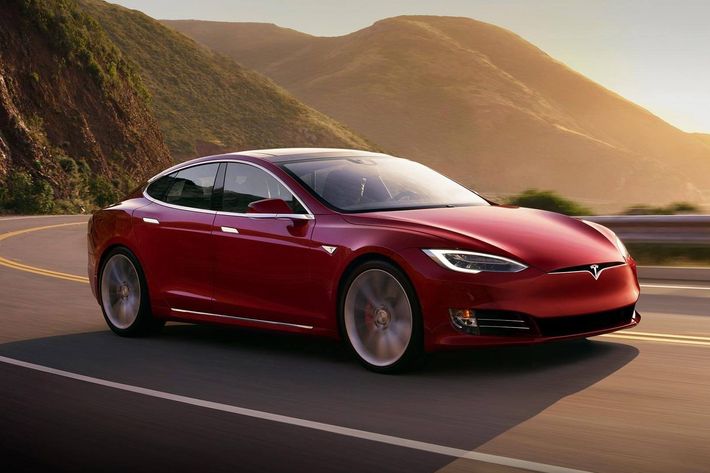 3. 2016 Tesla Model S P100D — 2.4 seconds
Don't have the multi-millions required for a proper supercar, but still want to go ludicrously fast while saving the earth a little bit? Elon Musk's Telsa Model S P100D has you covered — with 315 miles of range, a modest sticker of $134,500, 760 horsepower and 687 lb·ft of torque. The best part about the electric motor is that there's no gearing, meaning full torque is available immediately from take-off, so you may want to have a neck brace handy.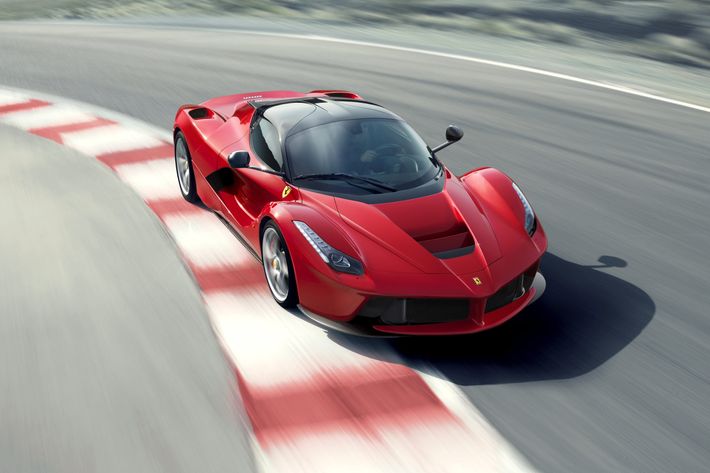 2. 2015 Ferrari LaFerrari — 2.4 seconds
A jet that doesn't leave the ground, the Ferrari LaFerrari is a hybrid with an internal combustion 6.3-liter V-12, readily supplying 789 horsepower and 516 lb·ft of torque, and a 161-horsepower electric motor that provides extra boosts of power. When working in concert, those engines will make absurd things happen to the speedometer. Going from 30 to 50 mph takes 1.5 seconds and from 50 to 70 another 1.6. All 499 of them have already sold at $1.4 million each. More than 1,000 purchase requests were submitted to Ferrari, leaving half the potential customers heartbroken. (Insert sound of angels crying.)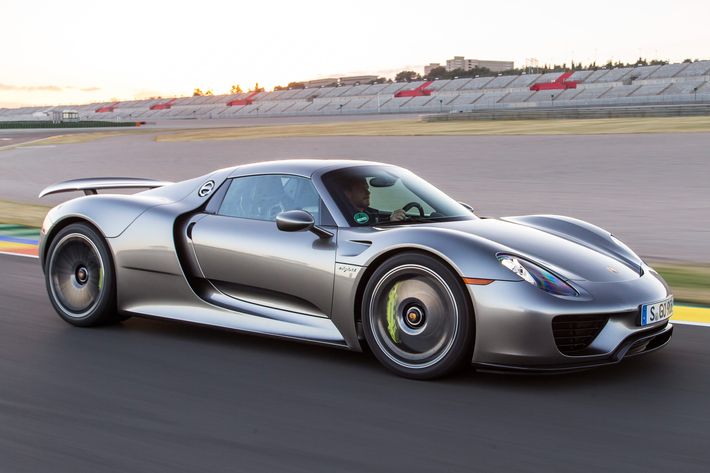 1. 2015 Porsche 918 Spyder — 2.2 seconds
Take in the beautiful German hypercar while you can, because if it's on the road, it's likely to be a blur. The hybrid has a 4.6-liter V-8 that puts out 608 horsepower and 389 lb·ft of torque, and two electric motors, one on each axle, that bolster the specs to 874 horsepower and a robust 940 lb·ft of thrust. Mated to Porsche's prodigious 7-speed PDK dual-clutch gearbox, that's a recipe for speed unlike any other. When running the proper Michelin Pilot Sport Cup tires, the 918 Spyder hits 16 mph after just one rotation, or about seven feet, which is preposterous. In a wink, Porsche only produced 918 units, all of which sold for north of $845,000. And they're already going for nearly twice that on the secondary market, if you can actually find someone willing to sell you one.