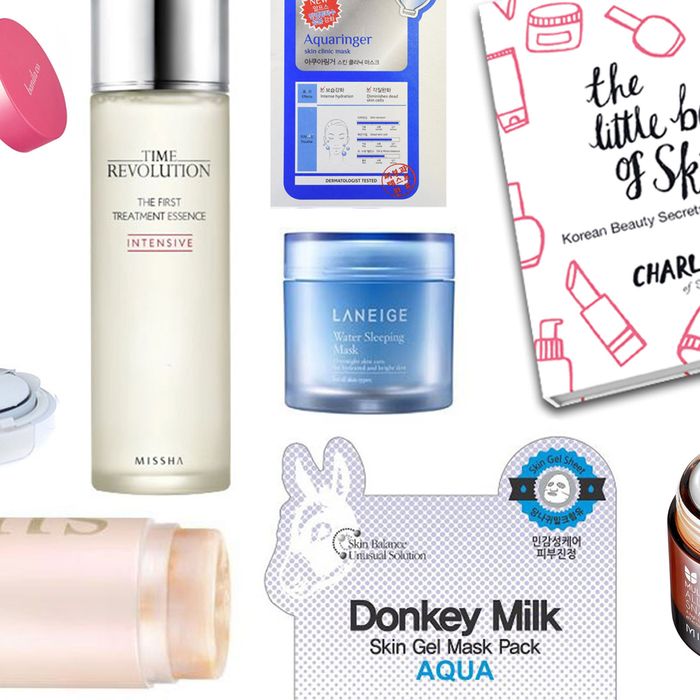 One of Korea's biggest exports, apart from K-pop, are its beauty products. Korean consumers reportedly use up to 15 beauty products a day and have ten-step daily routines. But whatever they're doing, it seems to be working, which is why Googling "cult Korean beauty products" brings such an overwhelming (and often overpriced) mass of options. The goods news is, plenty of these cult donkey-milk masks and snail-mucus creams are readily available on Amazon. Here are some of the best.
According to Laneige, one of these sells every 15 seconds. Think of sleeping masks as a booster for your moisturizer — a lightweight, hydration-packed gel that you can apply over your regular moisturizer. It's a big gun to pull out when you've had a particularly sleepless night, or you're going to be on a long plane ride, or you just want to treat yourself. The next morning, your skin feels noticeably softer and more supple.
Amazon says this is one of its best-selling sheet masks. My friend Alicia Yoon, co-founder and CEO of Korean-beauty skin-care site Peach & Lily, explains that donkey milk has become popular in Korean skin care because it's gentle and soothing for sensitive skin, has four to five times more vitamin C than cow's milk, and is high in proteins. Fortunately, the masks do not smell like a farm or an ass, but instead have an innocuous scent that I found immemorable. But I do remember that letting this sit on my face before applying my makeup in the morning helped reduce redness and made my face look radiant.