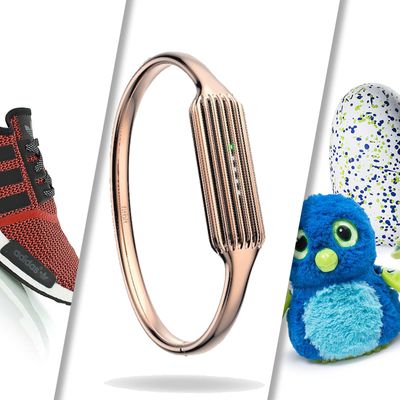 While it might seem a bit early to be thinking about holiday gifting, it's actually not: popular gifts have a tendency to sell out by late November. Which is why we turned to Sidney Morgan-Petro, a trend forecasting expert at New York firm WGSN, to tell us what said popular gifts will be. "We look at the runway, global trade shows, street style, digital influencers, and then for Christmas in particular, we look at tech and toy fairs quite a bit," she explains. "Then of course we use Google search-based info to bolster our data, and we have an in-house product to gather retail analytics that can track different brands across the U.S. and U.K. to tell us which items are selling out, which are going on sale, and which are being heavily backed by retailers." We grilled her on what she's found out so far.
What are the big trends you're seeing in 2016?
What we're seeing now is that a lot of people are gravitating toward guru gifting options. What I mean by that is that maybe back in the day when you went to buy a gift for someone who was hard to shop for, you'd get them a gift card to Barneys or Borders or Best Buy — it was telling them you knew a little bit about their taste but still giving them the freedom to choose what they wanted.
I still have some of those.
Exactly. Now, the gift card feels impersonal, and what we're seeing is that it's evolved to become something we're calling the guru gift, where an expert is making decisions for you on something of a regular basis. So you've got Birchbox sending personalized beauty gift packages, Winc delivering wine based on your palate, and Trunk Club sending clothing options. They're subscription services that are still personalized, and it's like an expert or guru is doing the gifting for you.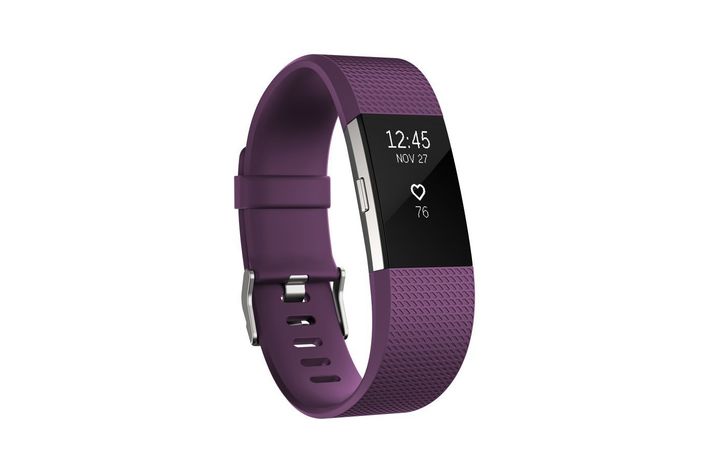 What other trends are you seeing?
In clothing, athleisure is still having a big moment.
Really? I feel like athleisure's over at this point, no?
I think for people whose job it is to think about and track this stuff, athleisure will feel like it's been around for a while, but the category is still strong for a huge segment of the country that's just getting hip to it now.
What kinds of gifts fall into that category?
Something that will do really well this holiday is definitely the Fitbit, which is still the industry leader for wearables. The new Fitbit Charge 2 just came out and it measures VO2 max, which is a big upgrade from just tracking steps, and they have the lower-priced Flex 2 as well. It's going to be a big gifting item because it's in that sweet spot of pricing (between $100 and $150) that feels substantial enough for a gift but isn't a huge splurge.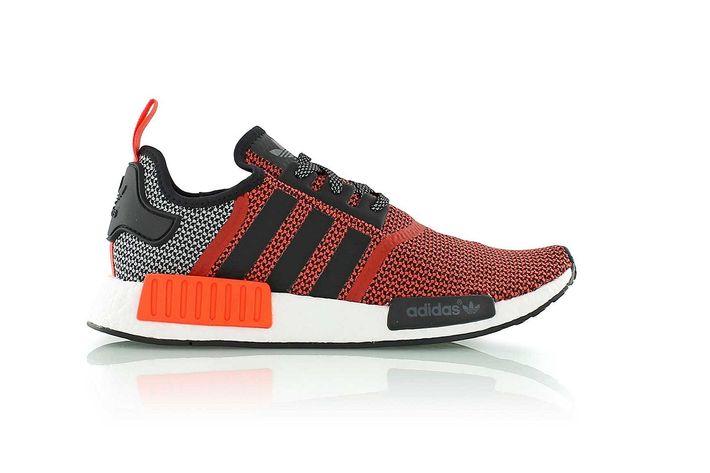 Anything else?
Sneakers of course, especially when they're being worn for fashion and not an athletic context. The hottest releases for the fall are the Adidas NMD's, which have special releases about once a week from now until mid-December. There are going to be new collaborations that people are clamoring for, and of course the Yeezy, which comes out in late November will be a huge hit.
Where else have you been seeing an uptick?
There are offshoots of the athleisure phenomenon that are really catching fire. The travel/leisure category is huge, especially with millennials who are really prioritizing travel and have the purchasing power. A few years ago you saw those lightweight packable puffers from Uniqlo — now everyone is replicating that, from Michael Kors to Burberry. Something else that's related to this idea is athluxury, which are luxury items done with an active twist. So performance cashmere from Kit & Ace, for instance, really hits on the notion, and we think will do really well.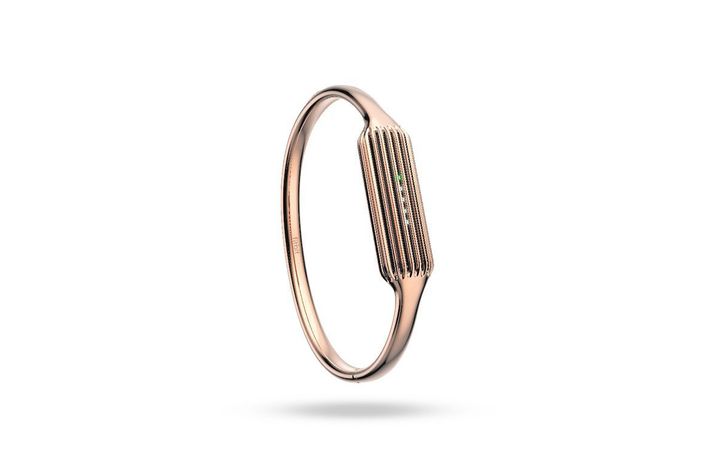 Is there something that's been hot and will continue to be hot?
Hands down, L.L. Bean duck boots are still really big and will not be going anywhere [Editor's note: For a limited time, use the code SAVE20 for 20% off on these]. The gold and rose gold metallic items that became hugely trendy with the iPhone 6's release last year will only continue. Really, any item that's doing well for a company is now in gold and rose gold, whether that's Apple or Rolex or Fitbit.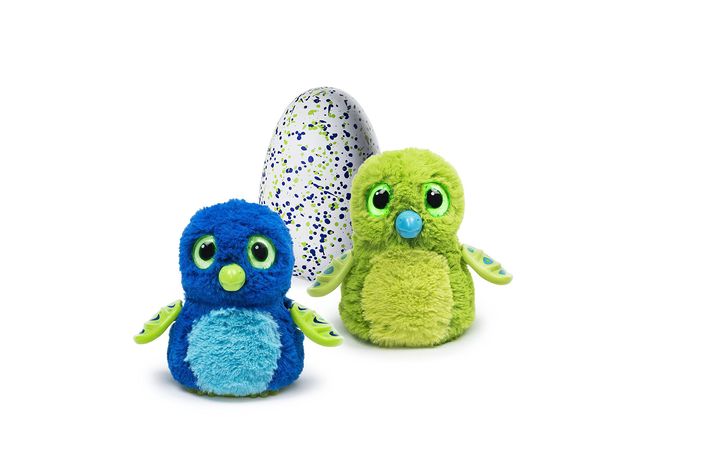 What about for kids? What's this year's Tickle Me Elmo?
Everyone's talking about the Hatchimal, which is basically a next-gen Tamagotchi, if you remember those. It's a toy egg that you love and take care of so that eventually it will hatch. When you buy it, you know which animal it will be, though not which version. All the Hatchimals are animal hybrids like a bearakeet, for instance. It's basically a Furby mixed with a Tamagotchi.
Are there other hot toys?
Toys that integrate tech are huge. A lot of the toys we're going to be seeing this holiday incorporate STEM (science, technology, engineering, and math) ideas. There's a Barbie STEM kit that's new that allows you to do experiments and integrate learning tools to help you build the Dreamhouse. Then there are the coding toys. The Code-A-Pillar is the first mass-market toy that introduces preschool-aged kids to coding, and that just came out this summer. There's also the Dino from CogniToys that integrates coding. These toys are made to prepare Generation Alpha.
Generation Alpha?
Those born after the post-millennial Generation Z (meaning 2011 or later), who are really going to be entering the world with touchscreens in their faces. By grade school, coding for them will be on par with learning math and language.
Is augmented reality or virtual reality going to be catching on in a bigger way?
So of course over the summer, Pokémon Go gave everyone a taste of the possibilities of augmented reality. Pokémon now has the Z-Ring coming out — it's like a bracelet that's AR-compatible that we think will be huge. On the virtual reality front, the category leader in VR headsets is still the Oculus Rift, which is getting more and more games, and the games themselves are becoming more affordable, so for the early adopter, that will be big.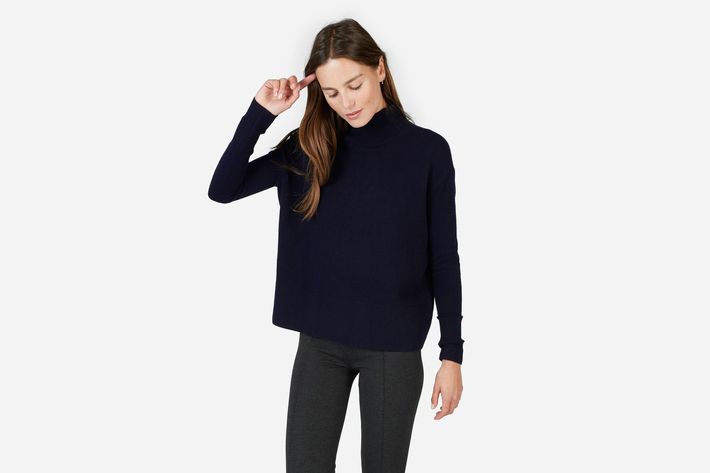 What does a trend forecaster want for the holidays? You must be hard to shop for.
Well of course I think in these terms because of what I do, but I'm really into the transparent model where these brands cut out the middleman and markup and go direct-to-consumer. So Everlane is an example of that for t-shirts and pants and now other clothing items. Aurate is an example of high-end jewelry. The Arrivals is doing it with really nice outerwear. A lot of consumers are just being educated to this model, and I recently went to the Away store that opened up in Soho — those luggage pieces are great. They charge your phone, too.
So it's basically the Warby Parkerification of every category.
Exactly. Those guys were really onto something.
The Strategist is a new site designed to surface the most useful, expert recommendations for things to buy across the vast e-commerce landscape. Some of our latest conquests include the best gifts for two-year-olds, hostesses, travelers, yogis, and tired parents. Note that all prices are subject to change.
If you buy something through our links, New York may earn an affiliate commission.