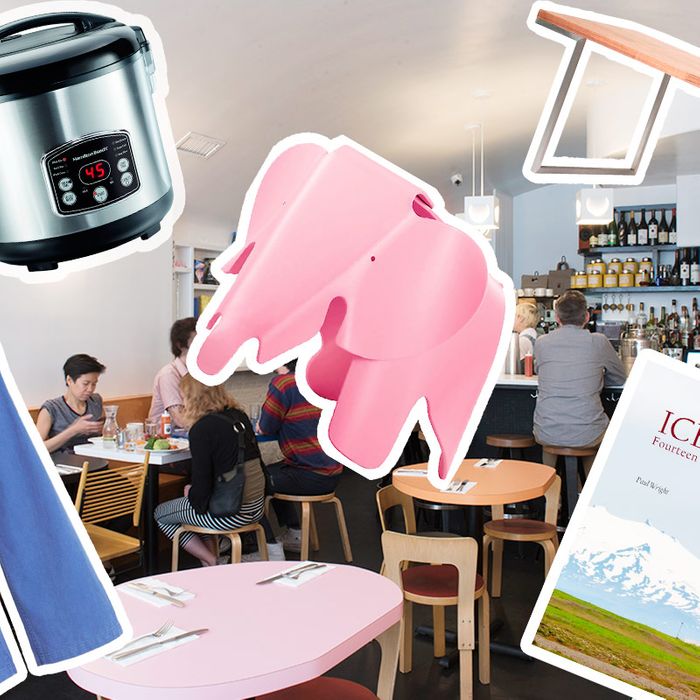 The grain bowl eaters have spoken. And they want Rachel Comey jeans.
Photo: ©2015 Liz Clayman
Walk into Lower East Side restaurant Dimes for brunch, lunch, or dinner any day of the week, and you'll find a gathered crew of the city's coolest-of-the-cool skaters, fashion girls, and art students hovered over their spiced quinoa and black-rice bowls. To figure out what the hipper-than-thou person on your holiday gift list wants, we headed there on a recent brunch shift, and asked as many diners as would speak to us (including a surprising amount of lawyers, and an Olympic fencer) what they want.
"Rachel Comey jeans." —Courtenay Moon, student
"I want a handcrafted cutting board." —Alex Nguyen, student/writer
"A DIY coffee-table book. I'm into archiving and saving my experiences and passing it off to the next generation."—Daryl Homer, Olympic fencer
"I would say an Eames Elephant Stool. They're so cute." —Wei Chen, fashion designer
"A rice cooker, for making sushi for my family and friends." — Jelma, lawyer
"A chandelier that's not too big, and that's appropriate for a New York City apartment. Something that's crystal and small, preferably old-fashioned. Clear, glass-looking crystal." —Janet Johnson, photography agent
"It would be cool to have a big dining-room table so I could have my friends over for dinner parties. Maybe a combination of wood and steel." —Robert-Jan, lawyer
"A black satin clutch from the Row with this long tassel. I could never afford it. I particularly like the tassel, and it would be great for holiday season." —Serena, fashion designer