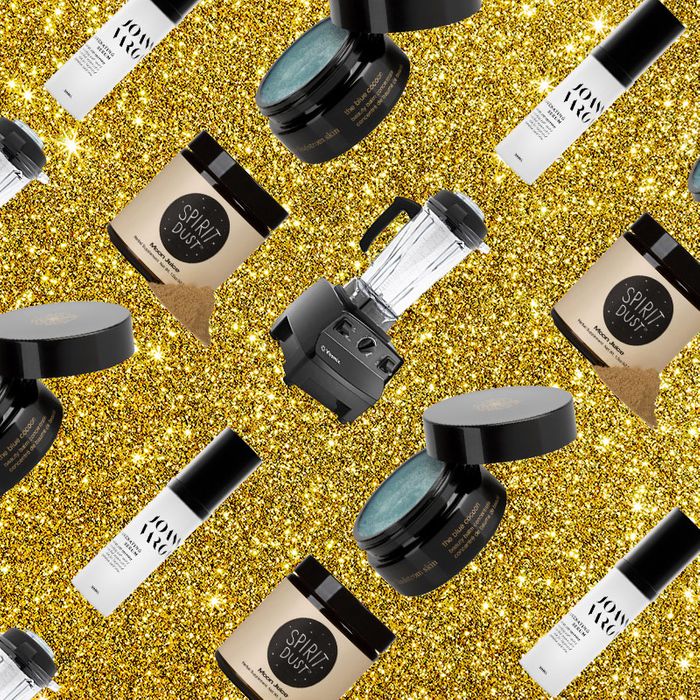 This holiday season, we're asking the toughest people to shop for — from a grandmother to a 16-year-old to a cat lady to a gourmand — the simple question: "What do you want for the holidays?" Here, Taryn Toomey, founder of fitness program The Class, on her highly curated wish list.
What do you want more than anything else for the holidays?
All I want is some peace and quiet. I would love a couple days away with my girlfriends relaxing in Mustique. It's kind of a boring answer. Or I'd really want something thoughtful and sentimental. When someone takes the time and effort to make a beautiful photo album or write a handwritten letter or take a trip for some peace and quiet, those are the most meaningful gifts to me. I'm an emotional lover, so things that stoke the fire of love.
Okay, but if you had to pick a gift?
Well, one of my colleagues Natalie who heads up the West Coast Class gave me this book of memories and stories and photos of when we were creating The Class. Anything that's memorable that takes an effort and creates a story of where you've been and what you've done is special to me.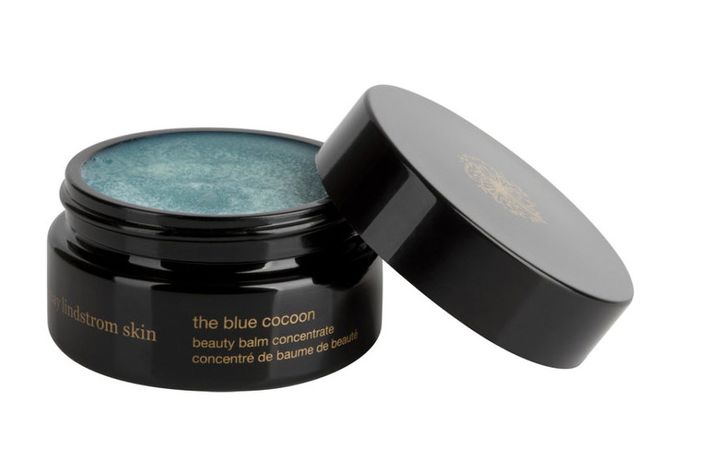 What about your beauty regimen? Are there any products that someone can give you to make you feel good?
Face products and yummy creams would be nice. Actually, if I were to do a kit for my mom I would do all the things I love. So the Joanna Vargas Rejuvenating Serum — it makes you so glowing. Another one of my absolute obsessions is May Lindstrom Blue Cocoon. When you put it on your face, it's like an ecosystem of love. The Tata Harper purifying and resurfacing masks would be fantastic gifts in a big basket of goodies, too.
Are there other healing gifts you want to give or receive?
Well, this year, I'm going to be giving my own jewelry collection to my family probably. I'm making birthstones for energy protection and gifting them to my inner circle of people, a lot of necklaces and jewels. When you wear a stone on a necklace, there's something incredibly grounding for your anxiety or stress — it's a literal touchstone.
Are you a pressed-juice drinker?
Well, I'll drink the Mother Earth from Juice Press because it's totally alkaline, which feels good in the system, but the ones that have all the apple and the fruit are not for me. When I hear people who talk about their juice like, "Wee, I'm having all this green juice!" — it's just all this sugar. I would much rather eat that food than drink it. On days I need to flush out extra salts, I'll drink Mother Earth intentionally because the celery and dandelion and parsley and cucumber in it have diuretic properties. I drink my own special brew in the mornings.
What is that?
So when I wake up I'll do a morning tonic, which is lemon, cayenne, turmeric, and boiled ginger root and water. The lemon is alkalizing (which is cooling and restorative to the body), and the cayenne revs your metabolism; the turmeric is anti-inflammatory, and ginger is for digestion, so it's a good palate cleanser. It sets the tone for your stomach for the day. It's my self-care ritual. It's taking a moment for yourself — and then I'll throw a good cup of acidic coffee on top of that, ha.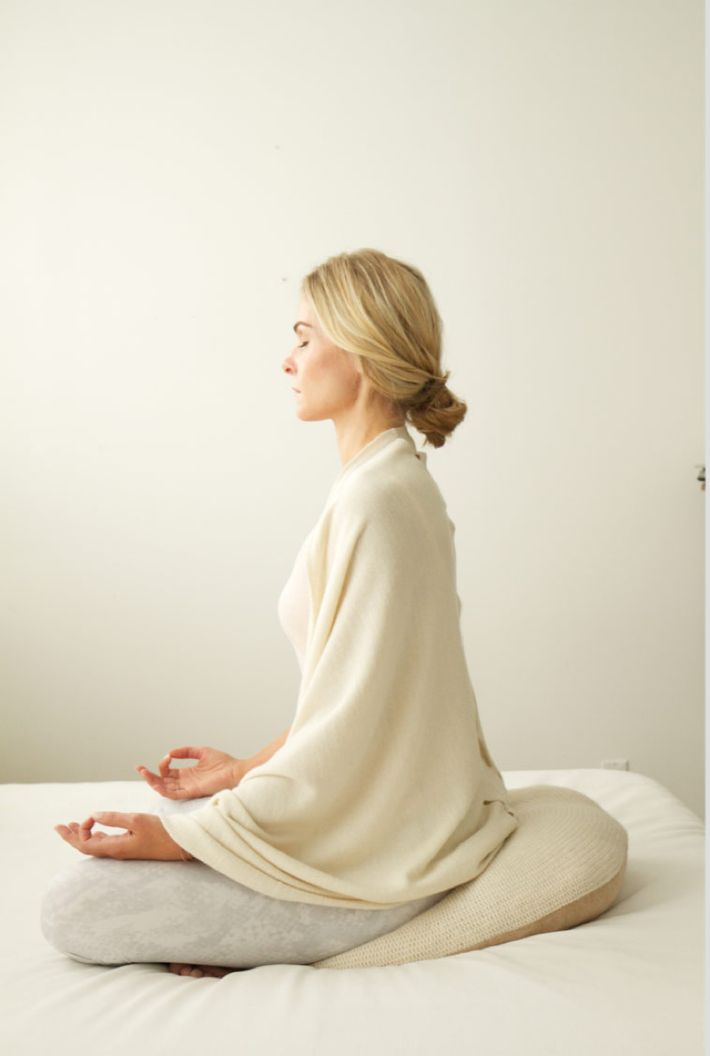 Is there anything else you do in the mornings besides your morning tonic?
So in the mornings my kids crawl into my bed usually earlier than I want, which is fine. They're my alarm. I turn on a show for them and then I sit in my closet, which is actually also my meditation room. I set up a pillow and when the show is over they come and get me. We all have so many excuses, but you have to put it in your day. My kids know that they can come in, but they don't disturb me. It's just 20–25 minutes of silence, and when I don't do it, I find myself craving it later in the afternoon. Actually, that would make a fantastic gift. Sefte Living just came up with a meditation pillow and shawl, which is such a nice luxury for anyone who meditates because when you have a consistent ritual of this pillow and this shawl that I wrap around my body, your body gets reminded of what to do. The fabrics are sourced from local artists in Peru — it's this cream, round pillow that I've been using recently. The routine of it helps you drop in a little quicker; it actually creates potency and memory around self-care rituals.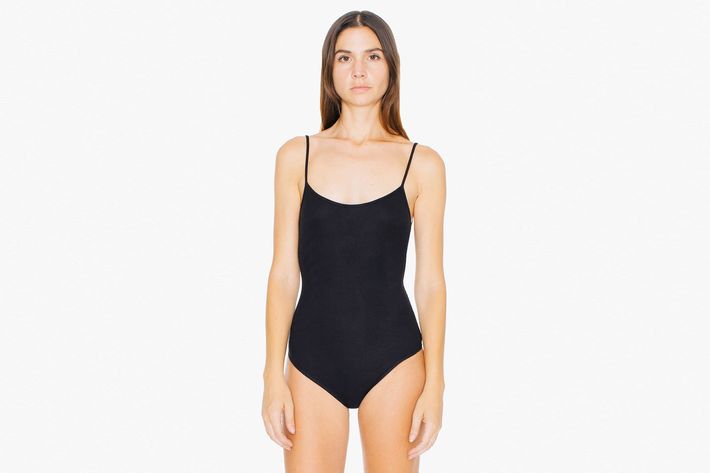 What do you wear when you're working out?
I in particular love things that don't look like fitness, so usually I wear tops that look like something you'd wear to go about your daily life. Usually I'll grab something from the Barneys sales or most of the time I'm wearing the ones from American Apparel. I usually wear any low-backed leotard, which most of the time end up on the sale rack because you can't wear a bra with them. I'm okay with that, though, because my kids basically took my boobs.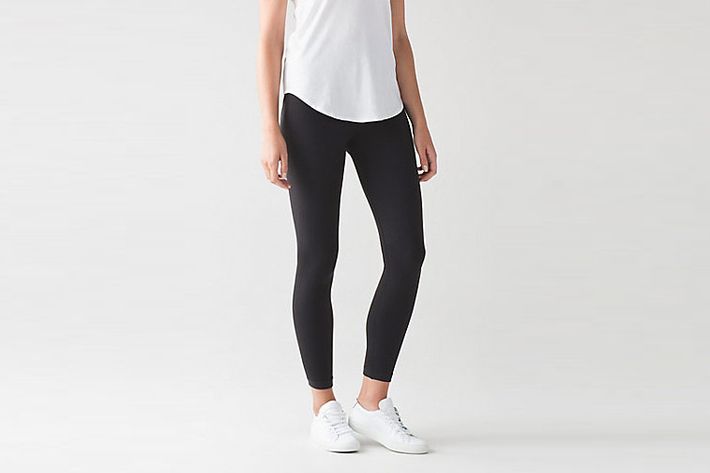 What do you wear for pants?
It's pretty much only Flow and Gos from Lululemon for me — they're seamless, and they hold you in without creating any muffin top. You can pull them up and wear them high-waisted, or you can yank them down and do something low-waisted. I like them because the feeling of a seam digging into the side of a leg or waist is uncomfortable, and these are completely smooth.
What mat would you want as a gift?
The mat I use is the Lululemon 5mm., which is super-thick. I don't wear shoes and bounce around on the mat a lot, so this one provides the proper cushioning (most mats are 3 millimeters thick). I have a practice where I walk around the room and set up a barrier around my mat with different crystals, and I'll begin my practice by lighting candles — just regular tealights. So even if people think it's metaphysical and weird, it's really just about taking moments to care for myself.
What's the next big thing in wellness?
Well, I don't know if it's mental, but I really think adaptogens are the next wave.
What are adaptogens?
In herbal medicine, adaptogens are natural supplements that are supposed to help the body adapt to different stresses. I've actually felt a big difference in my energy and mental stability since I started taking them four or five months ago.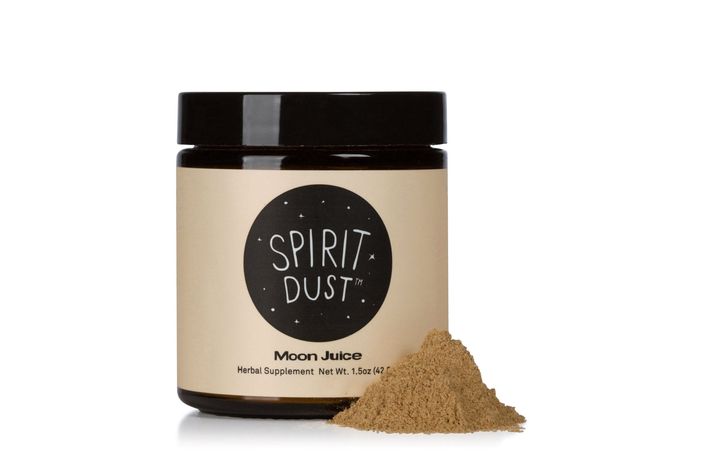 How do you take them? Just mixed with water?
Well, the Vitamix is the bomb dot com. I usually make a smoothie with tons of spinach and unsweetened almond milk, and then I'll add Moon Juice Spirit Dust and Sun Potion Ashwagandha. Sometimes I'll make a shake with Spirit Dust and Sunwarrior plant-based protein powder in chocolate and add cardamom, cinnamon, nutmeg, and Moon Juice probiotics and Brain Dust.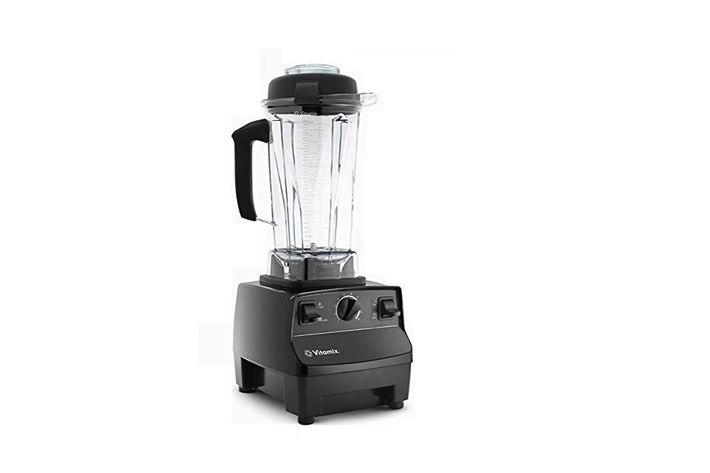 And the Vitamix just blends it all?
Totally. I was actually resisting buying it because it was so expensive, and I was using some generic one that broke all the time because I put so much ice into it. For my kids I would put in all this frozen fruit too, and that would break my old blender. But the Vitamix is just crazy. Once, I stuck the plunger in by accident without the lid on, and it ate the whole plastic end — just emulsified it. If you were to turn it on and leave it for five minutes, it would boil soup. Actually, if I were to give a kitchen tool or appliance I'd give that. That's the "I love you" gift. —as told to Jason Chen
The Strategist is a new site designed to surface the most useful, expert recommendations for things to buy across the vast e-commerce landscape. Some of our latest conquests include the best notebook, black T-shirts, fashion-editor-approved jeans, toothbrush, and apartment décor. Note that all prices are subject to change.
If you buy something through our links, New York may earn an affiliate commission.