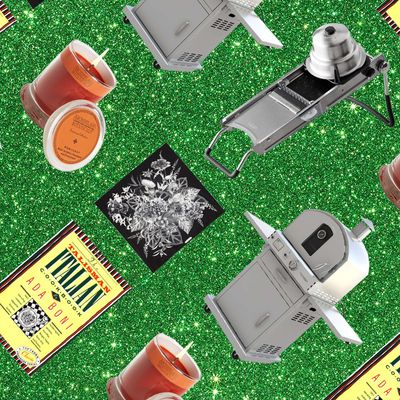 This holiday season, we're asking the toughest people to shop for — from a 16-year-old to a techie to a wellness enthusiast to a cat fancier — the simple question: "What do you want for the holidays?" Here, grandmother AnnaMarie Mazzella on her highly curated wish list.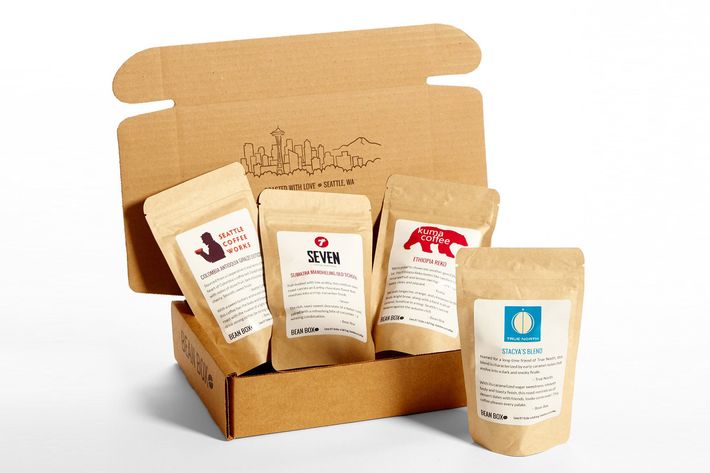 Do you consider yourself hard to shop for?
Yes. I like giving, not getting. I don't need anything. Except coffee.
So is coffee a good gift to buy you?
Actually, yes, because I love to try all different kinds! Every time I see a new coffee at T.J. Maxx or Home Goods I throw it in the cart and try it. And I love sending away for the variety packs on Amazon — not the flavored coffees, but the specialty blends. I can never have enough. The ones I don't end up liking I give to my sister.
Are there any kitchen gadgets you have your eye on?
There is this stainless-steel mandolin I saw at the Williams-Sonoma the other day. I'd never seen one like this before — usually the mandolins are plastic, but this one has a double steel blade so you can dice all your vegetables and you don't get all that crap stuck in it. I've been making spaghetti-squash primavera lately. It's out of this world. You use spaghetti squash instead of pasta and then put all your vegetables on top. The key is, after you strain out the squash you have to drop it in salted water, because otherwise it tastes like absolutely nothing. And then I sauté all my vegetables in garlic and olive oil, and then I top it off with marinara sauce and grated Locatelli Romano cheese. So healthy for you.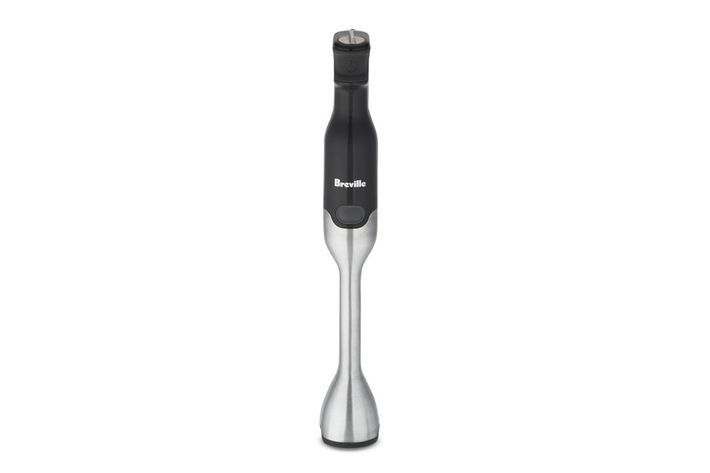 What other kitchen gadgets do you love?
My favorite kitchen gadget is my mother's old-fashioned ricer that we would use to make gnocchi. It's a hundred years old. You boil your potatoes and you put each one in this little strainer and then squeeze down. And all the potatoes come out shredded and you make the gnocchi base from that. It's hard to find ones now that are as heavy-duty as the old ones. The ones you get at Target don't work anywhere near as well. For making gravy, I also love my hand blender from Williams-Sonoma, and their rotary grater for my Locatelli cheese.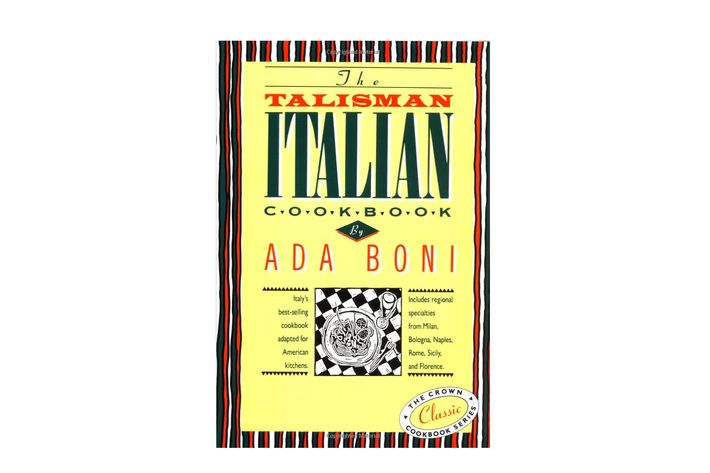 What are your favorite cookbooks?
The Talisman Italian Cookbook is the only one that can match all my mother's recipes. And he's not even Italian, he's Jewish. He has the best chicken cacciatore recipe. I've used that since I got married — you should see it, it has gravy all over it. The other one is Biba. I love her homemade pastas and homemade doughs, and veal scallopini — very very plain, but tasty. She's good for simple things. She has a good gnocchi recipe, too. I wonder if she passed away or something; you don't hear about her anymore. She was so pretty. [Editor's note: She is still alive.]
For someone that knows food so well, would you recommend not giving a food basket?
I'll tell you how you can't go wrong with a food basket: You put in a good bottle of red wine and a good bottle of white wine, a good bottle of olive oil, a can of Coluccio San Marzano tomatoes, a pound of Barilla pasta, and a crusty loaf of Italian bread. You have those ingredients, you have everything you need. But forget about those premade baskets with the salamis and the American cheeses — when I get those I give them right to Goodwill.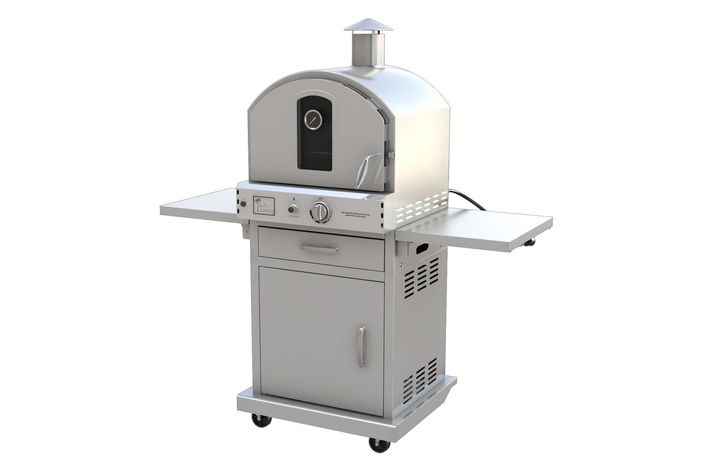 What else should people never buy you?

The worst gift I ever got was when my husband brought me lilies. Because lilies are for when you die! I said, "Those are fucking lilies — get them out of here!" But my husband also gave me the best gift: I'll never forget when he came home and said he bought a pizza oven. At first I said, "A pizza oven, are you nuts?" But we use it all the time. It's gas-burning; we put it next to our gas grill in the backyard. You have to heat it up for about three hours beforehand and get it to 600 degrees. The pizza margaritas are the best. All you need are fresh dough, San Marzano plum tomatoes, fresh buffalo mozzarella from Arthur Avenue, basil, and Locatelli cheese. A little olive oil and you're done. It takes right minutes. We put steaks and chicken on there too sometimes.
Any other top gifts of all time?
I love to get my grandchildren's pictures in frames — the matte silver ones are best. You can't give the bronze or the gold, because those don't go with everything.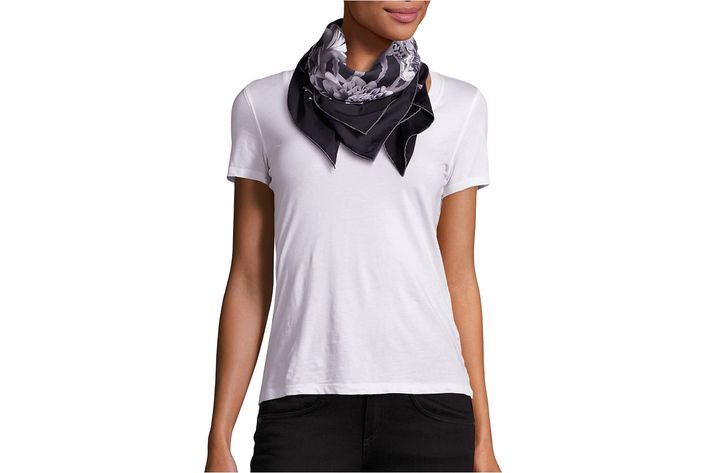 If you had to choose between hat, gloves, slippers, or scarf, which is best?
Definitely scarf. Especially if it's in leopard or black-and-white.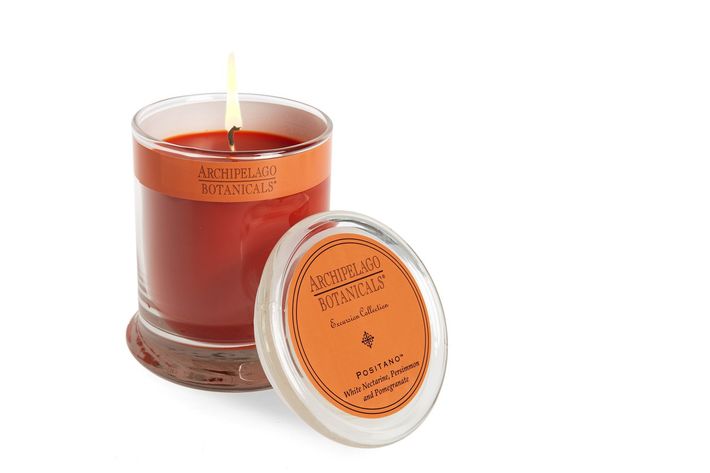 What about between candle, bubble bath, coffee table book, or candle?
Who doesn't love a candle? I noticed Nordstrom had all beautiful candles the other day when I was walking to the elevator. I love vanilla, in clear glass, so you can watch them burn right down. That's my therapy. That and a good bottle of Cabernet. — as told to Jessica Silvester

The Strategist is a new site designed to surface the most useful, expert recommendations for things to buy across the vast e-commerce landscape. Some of our latest conquests include the best notebook, black T-shirts, fashion-editor-approved jeans, toothbrush, and apartment décor. Note that all prices are subject to change.
If you buy something through our links, New York may earn an affiliate commission.