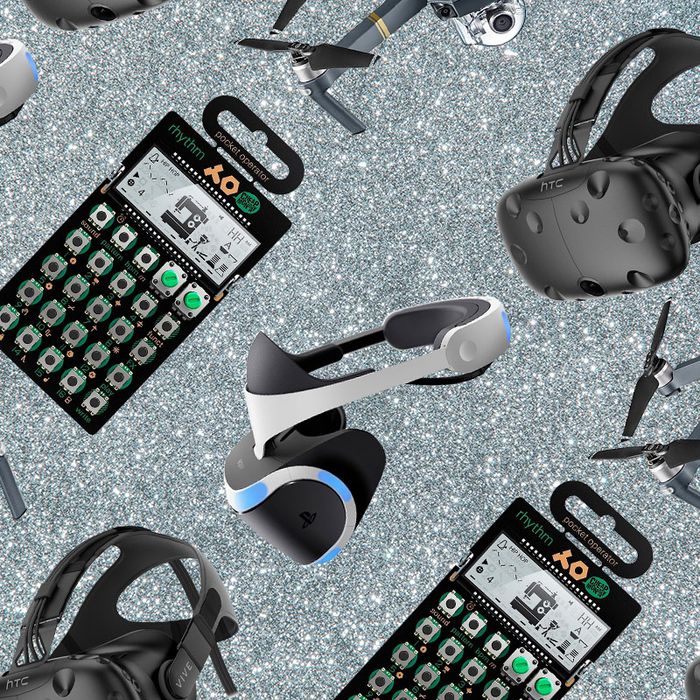 This holiday season, we're asking the toughest people to shop for — from a grandmother to a 16-year-old to a wellness enthusiast to a cat fancier — the simple question: "What do you want for the holidays?" Here, 28-year-old Cody Brown, founder of VR production studio IRL, on his highly curated wish list.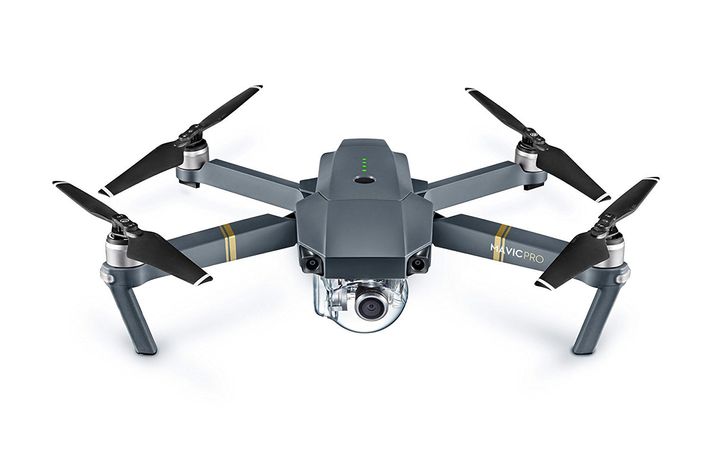 So I hear you're into drones?
Yeah, there's one crazy new drone that just came out that I think crystallizes so much of what people have wanted from a drone. And it's finally here. You know which one I'm talking about: It's the DJI Mavic Pro. This thing is awesome because, at a certain point, it's kind of like having a pet. You can throw it up in the air and it will follow you around from above, filming you. It will follow you autonomously, so you can still hang out and enjoy wherever you are. You could use this to go down a mountain when you're skiing. You could use it hiking on a cliff somewhere. It's a very cool, insane technology. And it's tiny. You can throw it in your backpack, go hiking, go anywhere with it.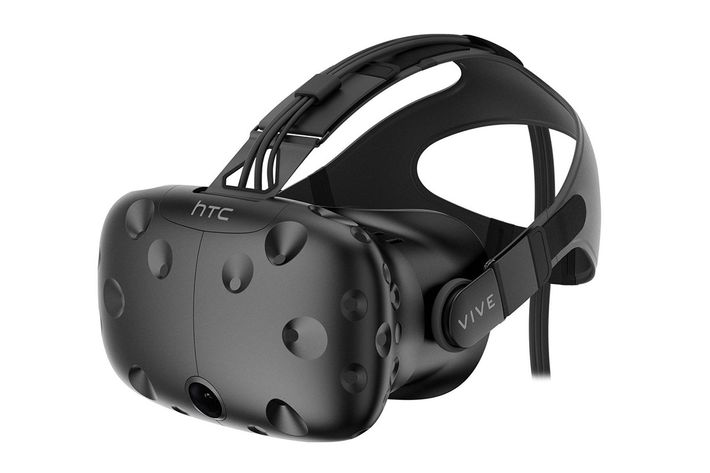 You do a lot in VR. What's exciting over in that field?
I would say the HTC Vive is the most incredible piece of technology I've ever used in my entire life. It's such a leap ahead and so different than anything I've ever seen before that I'm continuously in awe of this thing. The Vive is different from other VR rigs because it has this technology called room-scale VR. That means that when you wear the headset and when you take a step with it on, it follows you, it tracks you, and it puts that movement in the experience. Imagine being in a room that is made entirely of virtual objects and then being able to walk around and pick up anything that you want. It feels like the future. One problem with the Vive: It requires a PC with a super-powerful graphics card. If you don't have one, they're now selling bundles like the Vive Ready HP Computer Bundle, that give you everything you need.
What's a really impressive VR experience on the Vive that really shows this off?
Tilt Brush by Google — which lets you paint in a 3-D space you can walk around — is the one that I always show people first, followed by this psychedelic experience called Irrational Exuberance. But I don't want to give away what that one does.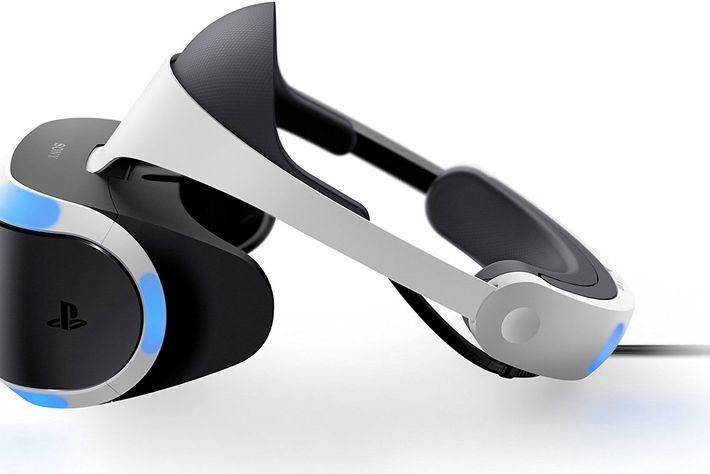 Any cheaper VR rigs you're into?
Yeah, the PlayStation VR — especially if you already have a PS4. It's an amazing entry point to learn what VR is all about, and there are some amazing titles in it already. Specifically this game called Thumper. The people who made it are lunatics. Whenever a new video-game console comes out, there's always a game that seems to push things over the edge into the unknown. Thumper is that game for PlayStation VR.
Let's get back to reality. What are you getting for your family and closest friends?
I really wish people would give more unique handcrafted gifts. One thing I love to give to family members: There are a bunch of companies that will take any image you send them and have an artist in, I think, China oil paint it by hand. I had one from Artisoo made for my dad out of an Instagram photo I had of him, and it looks amazing. I just think it's really cool to give somebody an image from the digital world, and have it rendered in physical oil. And I can say I commissioned an oil painting! It can cost a few hundred bucks and take a few weeks to ship, but it makes for a very personal gift that is hard to forget.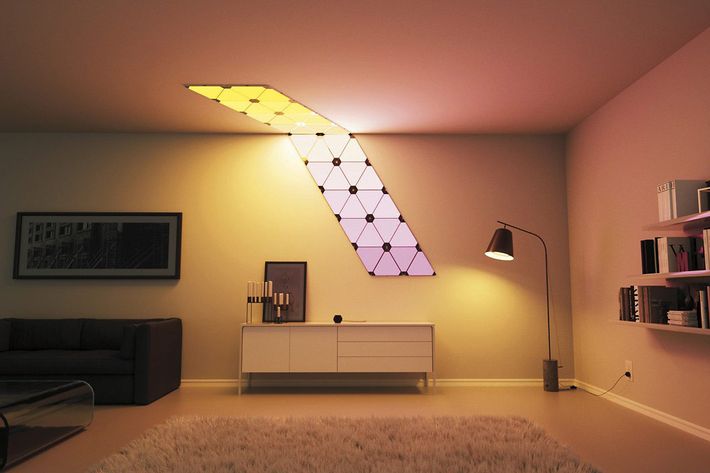 What about home-related things? Anything you'd like for your apartment?
I'm a sucker for lights. I love creative applications of LED lights. There's an amazing one called the Aurora Light Kit. They are like these triangle puzzle pieces that you can put on your wall and connect them in any way you want and then control them with an app. So you can make all sorts of weird shapes. It's the kind of thing that is only possible because of LEDs and new technology that has made them really flat. If you want to make your house look like it's in Tron, then this is the way to go.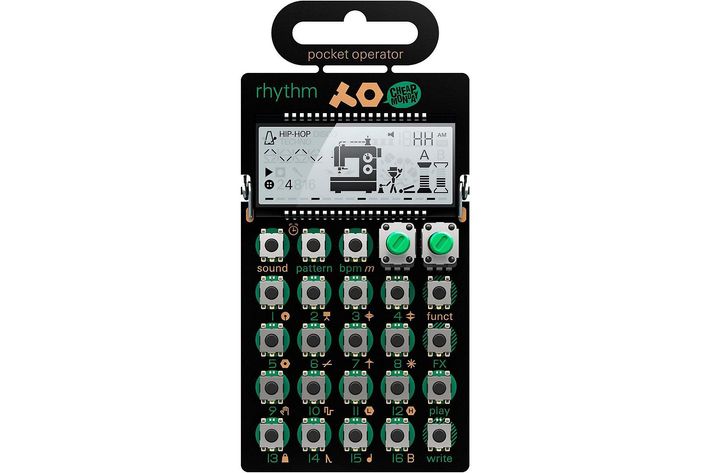 Anything else you have your eye on?
The Teenage Engineering Pocket Operator is awesome, and a great gift for anybody that's into music. It's this really tiny synthesizer for your hand, and it's a crazy way to learn about making music.

You had mentioned some umbrella thing to me before?
Yeah, that's the Panorella. You take a 360-degree photo of something and it turns the image into an umbrella, so the scene is all around you on the inside. It's silly, but very unique.

Anything else?
I might preorder this water-repellent shirt on Kickstarter from a company called CEAM. It's made with this hydrophobic fabric that liquids just roll off of — including things like wine.
What are you absolutely hoping you don't get?
If I wanted to troll someone, I might get them a case of this new Soylent Coffiest drink that is like a caffeinated liquid breakfast meal.

As told to Seth Porges
The Strategist is a new site designed to surface the most useful, expert recommendations for things to buy across the vast e-commerce landscape. Some of our latest conquests include the best notebook, black t-shirts, fashion editor-approved jeans, toothbrush and apartment decor. Note that all prices are subject to change.
If you buy something through our links, New York may earn an affiliate commission.