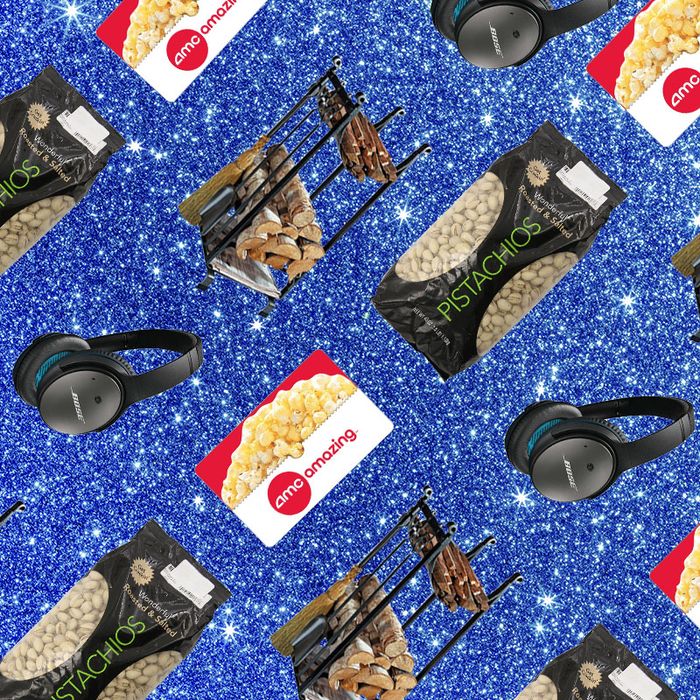 Dad gifts are tough. You could go the Brooks Brothers tie or Callaway-bag route (snooze), but you're likely spending dough on stuff that'll just end up in the pile. So this year we went straight to the source, asking a dozen dads what they're actually jonesing for this holiday. (And when in doubt, a Nespresso machine is always a good idea).
"Last year I asked for the ability to be free to watch every University of Georgia football game, which was a better idea when UGA was actually good at football. This year I am in the midst of collecting tailored sweatpants to wear around the house, and I can't have enough." —Lang Whitaker, sportswriter, father of a 4-year-old
"Besides gratitude for everything I do for them? We're in St. Paul right now so a nice knit winter headband to protect my forehead and ears would be great. Or even just a thoughtful card." —Marc David, English and anthropology professor, father of 15-year-old and 12-year-old
"It's a little cliché, but I'm a big golfer. The Garmin Approach G10 is a GPS device that shows the distances to the hole for more than 30,000 courses across the world. It's a fun gadget, but it will also really help me better determine which club to use." —Steven Brown, emergency utility troubleshooter at energy firm PSEG, father of 12-year-old and 8-year-old
"I can give you a list actually! First thing I want is a Baking Steel griddle for pizzas and steaks right on my stove." —Benjamin Tortolani, assistant director at University of Miami, father of a 6-year-old and 3-year-old
"Some of the best times I have with my kids are when we have dance parties, playing kid-friendly music from my phone. A Bluetooth speaker like the Jambox would be a great way to take the party to the next level. And at our house, we top it off with a disco ball for the full effect." —Joshua Zeichner, M.D., dermatologist, father of 6-year old and 3-year-old
Note: The Jambox is out of stock, but the similar UE Roll 2 is available now.
"My wife and I recently bought a home with a real working fireplace. With the days getting shorter and the chill in the air, a fire crackling in the background really adds to the ambiance. After our daughter's been put to bed, we love unwinding in front of it. A wood rack from L.L.Bean to hold our firewood would definitely make our lives a little easier." —Josh Caron, real-estate broker, father of an 8-month-old
"My daughter works and she's still in college, so money is still a little tight. The best gifts she's given me have tended to be really specific or experiential. One year she got us tickets to the McQueen exhibit at the Met. This year it would be cool to see the new Tom Ford movie or maybe we could spend a day at the Met Breuer." —Sean Gallagher, hairstylist and colorist at Serge Normant Downtown, father of a 23-year-old
"She's also a bit of a fashionista and good at picking out certain very cool articles of clothing, like a bowtie or pocket square. One year she wanted us to get a tattoo together, which fortunately never happened." —Sean Gallagher
"This year I really want a Yeti cooler [editor's note: Grub Street has written about these before]. Holy shit! They're the best coolers in the world. They are little on the pricey side and we just bought a house, so that's why it's on my wish list and not on my back deck, as it were. They're perfect for keeping drinks and snacks cold on a road trip or loading it up with beers for fishing with the guys, which I never do, but if I did, this would be perfect. —Maximillian Verrelli, general counsel at Blackheart Records, father of a 1-year-old
Note: There are only 5 of these left in stock, but this Yeti cooler is similar and also arrives before the holiday.