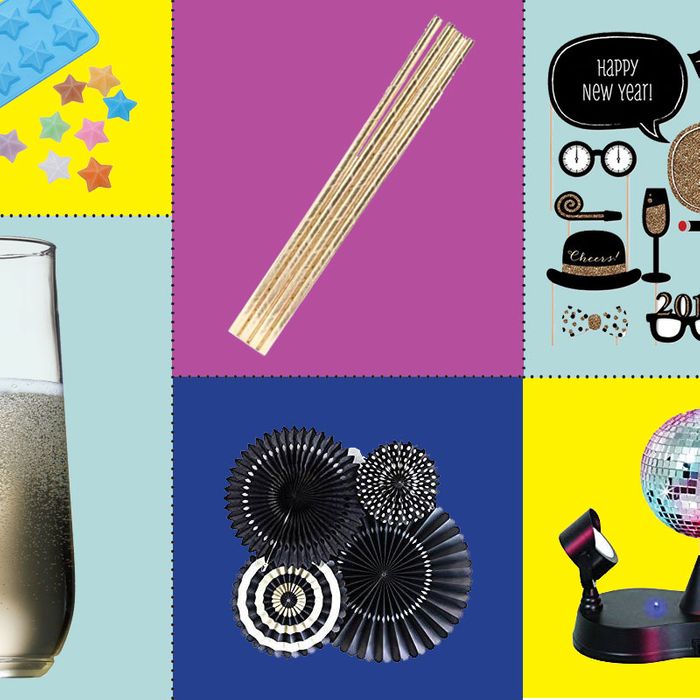 While New Year's party décor can be rife with tacky 2017 glasses and sparkly party hats, there are some options for outfitting your guests and home with some more elevated fare. Below, 21 things on Amazon we found to help you welcome 2017 in style.
An all-in-one punch bowl that comes with a ladle and eight glasses for your boozy holiday punch.
You'll need ice to keep that punch chilled — why not some festive star-shaped cubes?
Everything tastes better when you're drinking it out of a sparkly gold straw.
We've served these at parties before, and they're always a hit (here are some other surefire snack ideas). The truffle-flavored almonds hit the party-food trifecta: sweet, salty, umami.
Don't make the classic hosting mistake of one big snack tray — scatter several smaller bowls (like these colorful melamine puppies) around the party instead.
You don't have to break out the good flutes for the midnight toast — these unbreakable (and recyclable) ones do the job in a slim silhouette, too.
The lazy (and frugal) person's shortcut to decorating: long ribbons of streamers twisted all around the room.