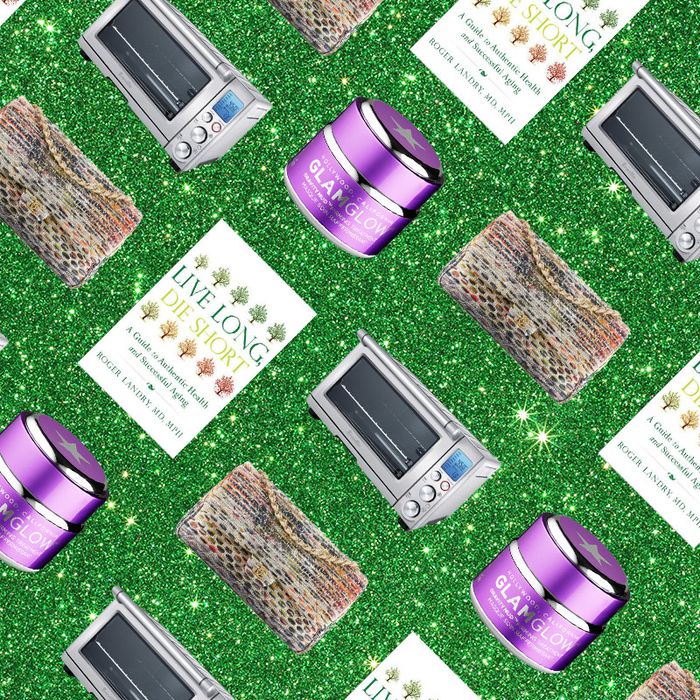 Even if you spend all your time with one person, it's hard to know exactly what it is they might want for the holidays. Do you go for something practical or something they'd never think to get for themselves? If anything, now's the time to go for the personal gift, but what exactly could that be? To find out, we talked to a bunch of girlfriends, wives, boyfriends, and husbands about what they want from their significant others. (In a similar vein, we grilled moms and dads about what they want, too.)
"Christmas is fun. Most of the time, January is not. To extend the fun beyond December, I'd like a subscription to New Hobby Box for Christmas. Every month, the gear and instructions for a new hobby will be delivered to my house. Ideally it'll be a hobby I learn I enjoy (maybe like lock picking [above]). If it turns out to be something I don't like — like maybe needle felting, just a guess — I'll just wait a few weeks for the next box." [Editor's note: Other great subscription gift boxes include monthly wine or grooming products, too.] —Jay Towle, married two years
"TRNK is my go-to for home décor and design ideas, and they always have something new and unique. This incense burner is just what I want. It's like a functional piece of art, and I'm so into incense lately. I'm having a throwback moment, and it's the perfect mate to my turntable and vintage-record collection." —Joe Berean, creative director, dating three years
"I grew up in Michigan and recently went home to introduce my family to Greg, my boyfriend of three years. We visited Shinola's flagship in Detroit and watched them assemble this turntable in the back of the shop. It's a work of art, and I love that it represents (in a small way) the resurgence of manufacturing and craftsmanship in Detroit — a worthy cause! It also looks cool, sounds amazing, and has fun follow-ups built in: well-thought-out records to gift for Valentine's, birthdays, anniversaries, or just because." —Joe Berean, creative director, dating three years
Note: This is sold out, but here's a similar matte black turntable.
"I think that a lot of guys don't really want 'stuff.' If there's something I need, I buy it. My girlfriend and I have been together almost three years now, and she usually surprises this displaced New England boy with tickets to a Patriots game, where I could wear this hat. The only thing that could top that would be if she convinced our Manhattan landlord to let us install DirecTV so I could watch every game at home." —Jason Bain, construction project manager, dating three years
"I usually spend time asking people not to get me anything for Christmas, so I'm out of practice asking for stuff, but here's my best case. I like toys that also serve a purpose. My wife and I are always trying to outdo each other in the kitchen, but my irregular work schedule makes it hard to block out hours to cook. The Anova Sous Vide cooker would be a great tool that would allow me to start food when it's convenient and finish it in a couple of minutes when I'm ready to put food on the table." —Dan Cole, assistant professor, married one month
"I also want an ACR Personal Locating Beacon for Christmas. I just got married and my wife gets nervous whenever I go camping in Alaska. She wants me to carry one of these beacons in case I get lost or hurt, so it's kind of a win-win. She gets to give me a present that puts her mind at ease, and I get a present that keeps my mind out of a bear's gullet." —Dan Cole
Note: There are only a few left, but here's a similar option.
"Whenever I think of gifts, my mind always goes to tools. I'm really into this company Lee Valley, which sources really interesting tools from all around the world. Some tools can only do one thing, but my favorite tools do a lot of things well. I'd love this multi-tool because it can do 12 different things, like marking, measuring, and gauging depth. It'd be a great addition to the toolbox of anyone that's even slightly handy." [Editor's note: Here's a similar option.] —Chris Eaton, blacksmith, married 14 years