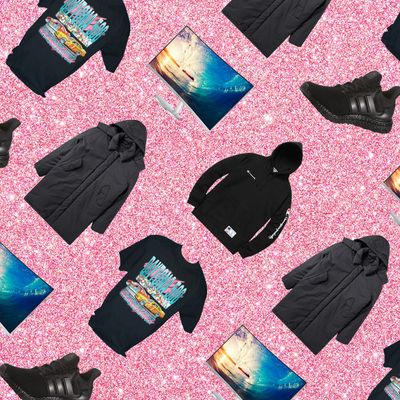 This holiday season, we're asking the toughest people to shop for — from a grandmother to a 16-year-old to a cat lady to a gourmand — the simple question: "What do you want for the holidays?" Here, 25-year-old Avi G., co-founder of a digital agency and authority on fuccbois (those trend-chasing young men camped outside of Supreme or feverishly hitting refresh when Yeezys drop), on the fuccboi's highly curated wish list.
What's on the top of a fuccboi's list this year?
The ultimate fuccboi 101. Let's get it. I would say any of the new Supreme drops, all the Yeezy drops. I know they're coming out with three new colorways for the Yeezys that're pretty sick, but I will definitely not be getting them.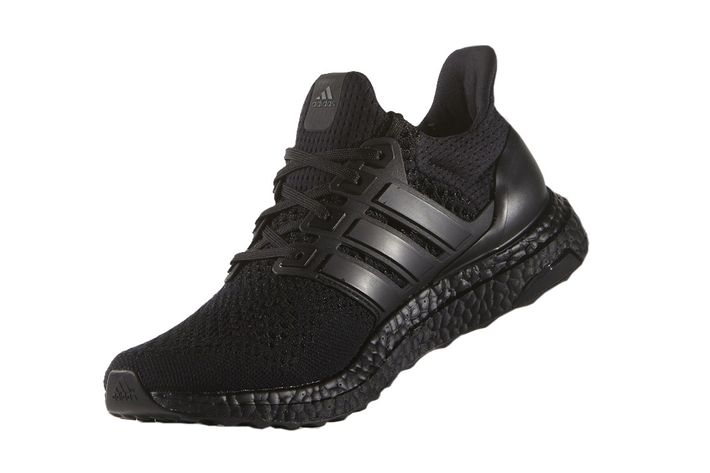 Why don't you want them?
I don't partake in Yeezys, but what I do partake in is the Adidas triple-black Ultra Boosts, which released on December 1. I really want those. Actually, my first Adidas pair of sneakers were my Ultra Boosts that I got as a birthday present last year and I was just like, Wow, this sneaker is comfortable. It's the most comfortable sneaker in the game. It converted me. I want them in all black because you can just wear it with any type of outfit. It doesn't really matter if you're wearing sweatpants or jeans, the triple-black covers all the grounds.
Are you over Nike at this point?
I don't want to say Nike's not cool anymore, but I will definitely say that Adidas has taken a leap into Nike's space and is making more noise than Nike. They're dropping a ton of collaborations, they're doing a ton of events, there's a new cool sneaker coming out every single week. Nike is sleeping a little on that. But I do have this Nike raincoat that's translucent [Editor's note: a similar option] and every time I wear it everybody's like, Where the hell did you get that thing, which is cool in the sense that, like, I can wear a vintage T-shirt and know people are gonna be like, That shirt's sick, but wear a rain jacket and people are like, Oh my god, Nike makes that? That's sick.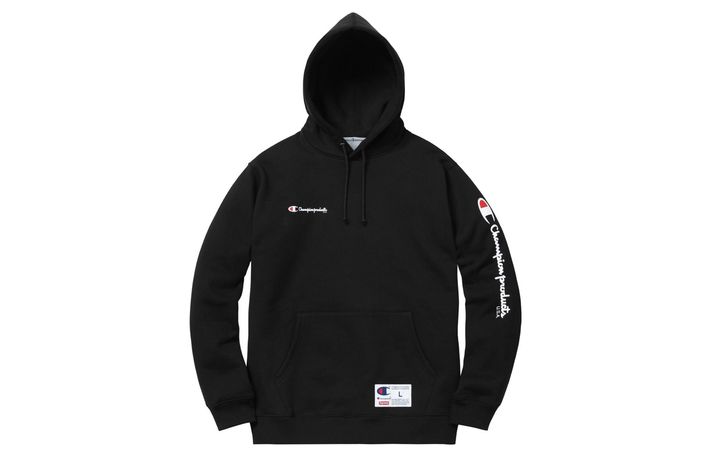 Is there anything specific from Supreme?
I personally don't have anything from Supreme besides an ashtray, but they just came out with the Champion x Supreme sweatshirts [Ed note: a similar option here] that look pretty cool.
It sounds like you're about that cozy lifestyle.
Yes. 100 percent. Who wants to be stuck up in a suit or jeans all the time when you can just have sweatpants that pass as pants? I've actually been rocking these Vince sweatpants [Ed note: another similar pair] all weekend. They're kind of like wool, old-man pants. Also, I'm all about the vintage T-shirts. That's mostly what I purchase: vintage T-shirts on eBay or this app called Depop.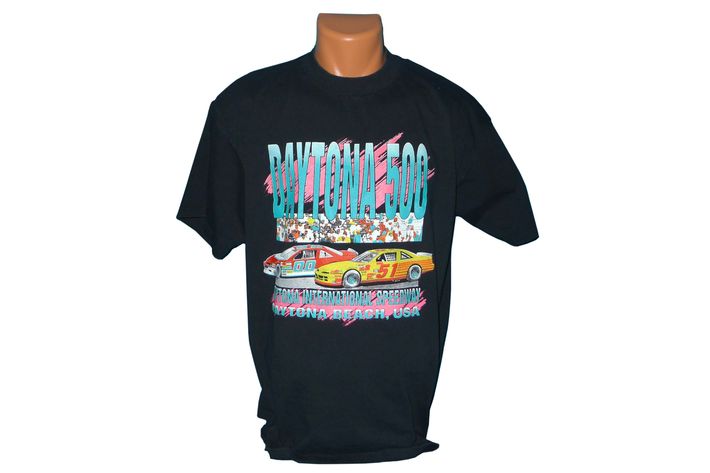 Is there a specific kind of vintage tee? Are rock-band shirts and Harley shirts still big?
I'm really into the Nascar shirts and Starter shirts. Starter is for sports teams like Yankees shirts and I just recently found a vintage L.A. Lakers Starter jacket [Ed note: a similar option] from years ago. Then I have my rap tees and Grateful Dead tees.
I feel like rap tees are hard to come by.
Because they're fucking expensive as shit. A Run-DMC shirt is a gem rap tee [Ed note: a similar option]. Those can cost around $200, but they're so amazingly out there and designed so well. That brings me back to the Nascar T-shirts [Ed note: similar Nascar shirts]. The amount of paint they put on the Nascar T-shirts is an art piece in itself. I think people thought very deeply about how those T-shirts were going to look and no one's doing that now. No one's putting that much thought into a T-shirt these days.
How do you find cool stuff on eBay?
It's really searching the weirdest terms and words and just saying, like, "rap T-shirt vintage" and different combinations of wording. You write in "rap T-shirts" and they might have 3,000 options. I'll probably go through every single page. I just sit there and say to myself, I'm about to put in an hour, two hours into finding some cool shit, which always comes to me finding cool shit.
What's wrong with non-vintage T-shirts these days?
They'll have one logo or one word by the shirt-pocket area or some big thing on the back that's, like, a skull. I'm sometimes into that kind of stuff, but I just like to have different shirts than other people. For example, I had a vintage Marlboro shirt from a while ago and I saw some fucking kid wearing it and now I have to like, burn this shirt or give it away. That's my thing. If I see anyone with any kind of vintage tee that I have then I'm like, All right, it's time to give it away, sell it.
Are you into Dover Street Market and brands like Vetements, Gosha Rubchinsky, and Off-White?
I don't understand who has the money to buy that kind of stuff. Like, you're selling a DHL T-shirt for $200. I can go to the DHL store and buy the same T-shirt for $25. I respect Virgil [Abloh, creative director of Off-White] and the hunger for those kinds of items, but I just can't imagine spending that kind of money on clothes. And usually the things he makes are so different and out-there that if you wear it once, you have to wait a little bit to wear it again. So for me, spending $500 on a shirt I'm gonna wear once or twice a month — I'd rather spend $1,000 on a winter jacket that I'm gonna wear every day.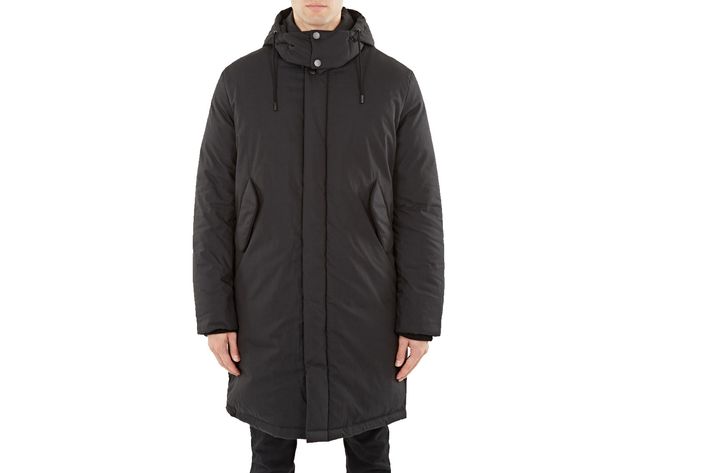 Is there an ideal winter jacket?
I just bought an Acne winter jacket. It's so comfortable and so warm. I'm very satisfied with my purchase.
Are you excited about any tech stuff?
I just got the iPhone 7 plus. I love it. I hate Apple, but that's a different story. I think the camera on the iPhone 7 plus is pretty amazing. The fact that you can add depth of field into your photos makes you look like a professional photographer, even if you've never picked up a camera in your life. It's pretty game-changing for the industry just because any kid now can be a street-style photographer or a food blogger. Also the video camera is in 4k. I'm a photographer and make videos and now I don't need to bring my ten-pound camera with me all over the city when I have one in my pocket that serves the same purpose.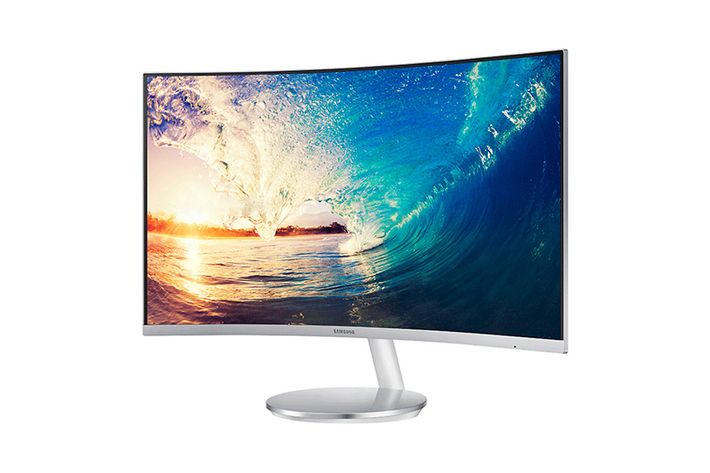 Do you want a case or any accessories to go with it?
I've never had a case for my phone. It just gets too bulky for me, especially with this phone because it's so fucking big. I'm caseless. That's my thing. I want to get a handheld DJI stabilizer for it so that I can walk around the city and the camera looks stable the whole time. It's like a stick that you hold and it has a contraption for your phone, so even if you're running in the street the screen looks still. Another tech thing I want is this curved computer screen. Have you seen those curved TVs? They have curved computer monitors now.
If someone was buying you your dream gift, no matter the price, what would it be?
I would want to travel to Asia, Tokyo, that whole entire area. I haven't been out to Asia yet and I want to get exposed to what's happening over there, the culture, just seeing how it compares to New York, seeing their technology, what kind of stores they have. Those kinds of places are a little more advanced than we are, so I'd love to see what they're doing to push the envelope. —as told to Lauren Schwartzberg
The Strategist is a new site designed to surface the most useful, expert recommendations for things to buy across the vast e-commerce landscape. Some of our latest conquests include the best notebook, black T-shirts, fashion-editor-approved jeans, toothbrush, and apartment décor. Note that all prices are subject to change.

If you buy something through our links, New York may earn an affiliate commission.