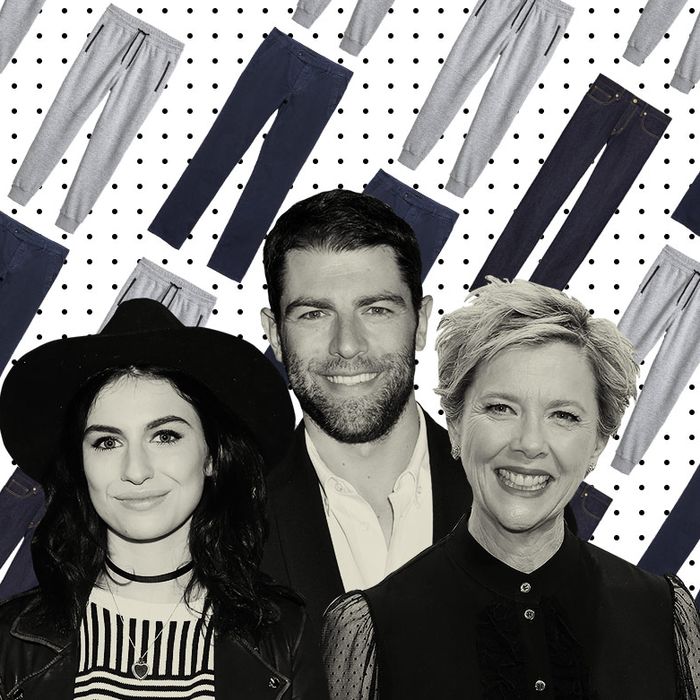 Apologies to those who are pantsed out from Pants Week: We have one last bit of pants content to share with you. We polled over a dozen celebrities we ran into — from Annette Bening to Max Greenfield — and asked them to tell us a little bit about their favorite pair of pants.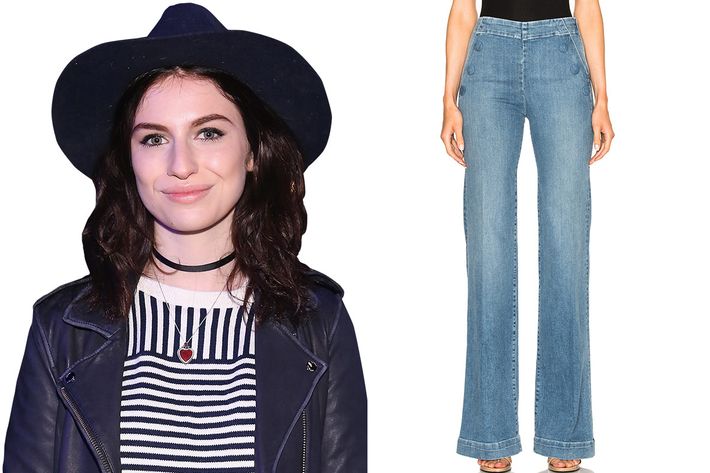 Tali Lennox
"I like really high-waisted Frame jeans: They're very comfortable, and they're vintage cut."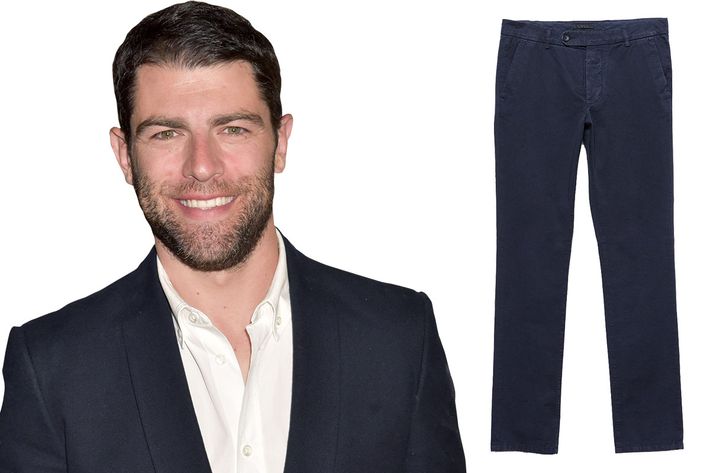 Max Greenfield
"Unis makes a great skinny pant that's not too skinny. Because I'm not into skinny pants, but their skinny pant is incredible."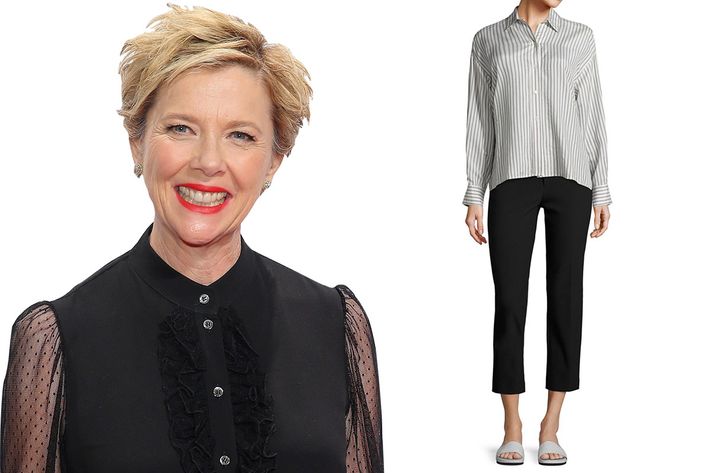 Annette Bening
"I like pants from Vince. They're great. They are simple with good colors."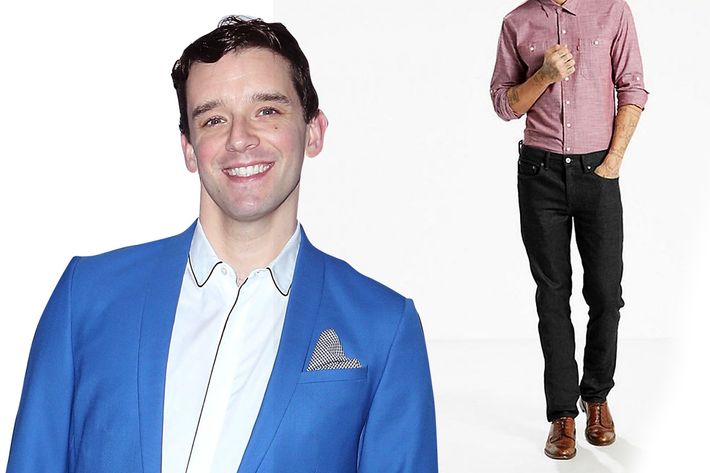 Michael Urie
"I have a pair of stretchy Levi's, jeans where you can drop down, bend over, they're that stretchy. I could wear those every day. They're black. Black Levi's stretch. It takes no time to break them in. That's why they're so wonderful. You don't have to break them in, because they're so stretchy."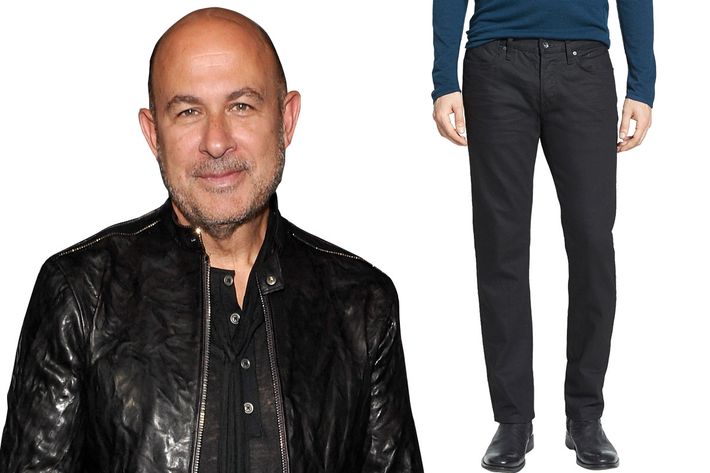 John Varvatos
"I don't wear any other than my own. We have a jean called the Bowery jean, and that's the one for me. It fits my ass. It fits my legs."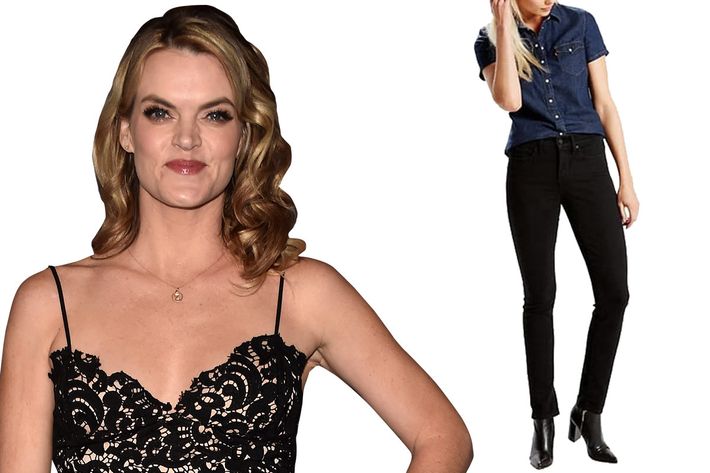 Missi Pyle
"I'm the kind of girl who gets a pair of pants she likes and then wears them for an entire season. Right now they are Levi's. They fit beautifully. They sit up high on the waist. My body is not quite as it once was so these jeans just make sure everything looks great."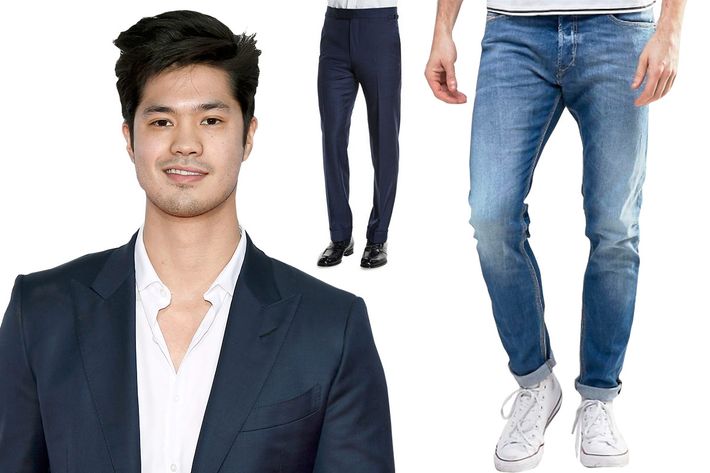 Ross Butler
"I find Diesel fits me well because they are a little bit looser around the thighs. Diesel is my go-to. As for suits, I'm wearing Tom Ford pants right now and they fit great. I feel smooth."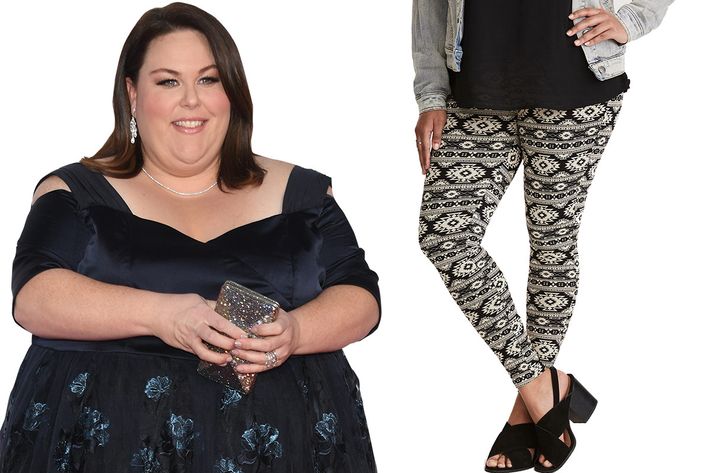 Chrissy Metz
"I hate pants. They are like leg prisons. But I do like a good legging because who wants zippers and buttons. I love a good legging. Torrid's leggings are great. I love them. Those are my favorite."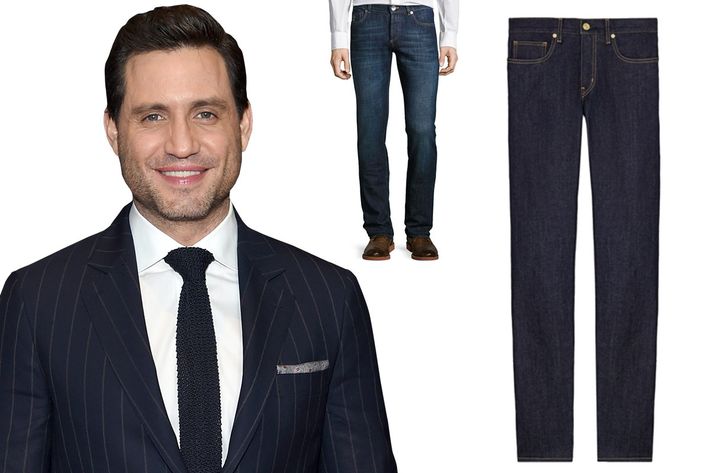 Edgar Ramirez
"I have a pair of Brunello Cucinelli jeans, and I love them. They're very comfortable. I like pants that are loose, that are comfortable, so I love the fact that the '90s are back, and things are baggier now, because I never dealt very well with the super-tight situation. That wasn't my thing. I like fashion, but I just try to wear what I like and what fits me and makes me feel comfortable. And also a pair of Jeffrey Rudes. I'm very classic, and when I like something, I stick with it. It's almost like a uniform that I wear every day."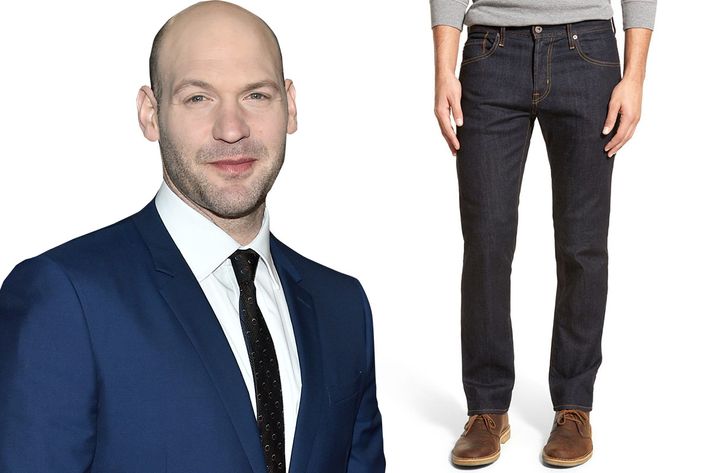 Corey Stoll
"AG Jeans. They just fit perfectly, you know? They've got a little bit of stretch to fit my big thighs, and they feel like home."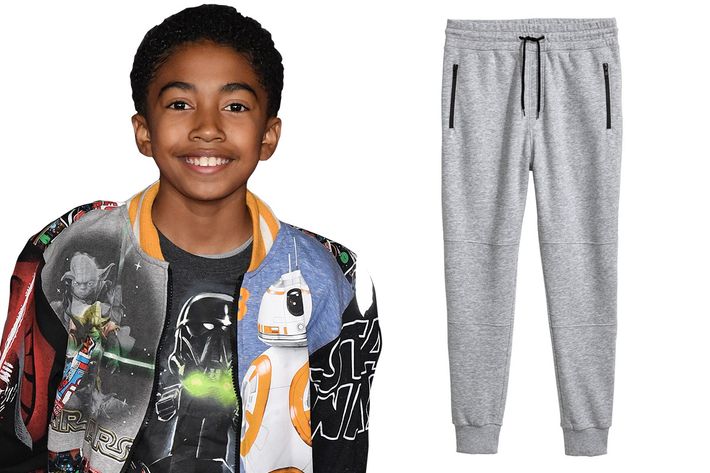 Miles Brown
"I really like joggers and I usually get them from H&M. I'm the biggest joggers fan ever, though they are like the hardest pants to take off because they are so thin and tight around the ankles. You have to pull them as hard as you can. They are really fashionable though and I like that."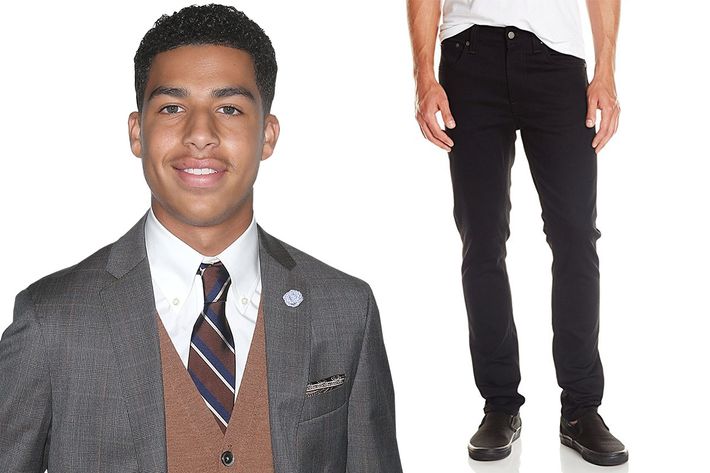 Marcus Scribner
"I love Nudie jeans. But they are a little bit more expensive, so I usually just wear those on set."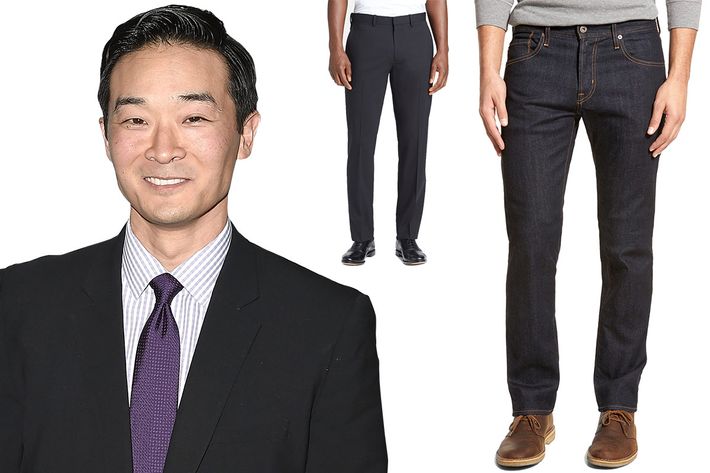 Arnold Chun
"With suits, I'm a Theory guy all the way. For jeans I would say Adriano Goldschmied? Did I say that right? I can never be sure. Let's just say AG Jeans. I think the cut is great because I kind of have a large butt. It fits better the way they are cut so that's the brand I stick with. I'm not really a khakis guy. I've got big thighs so they kind of really don't work to my build."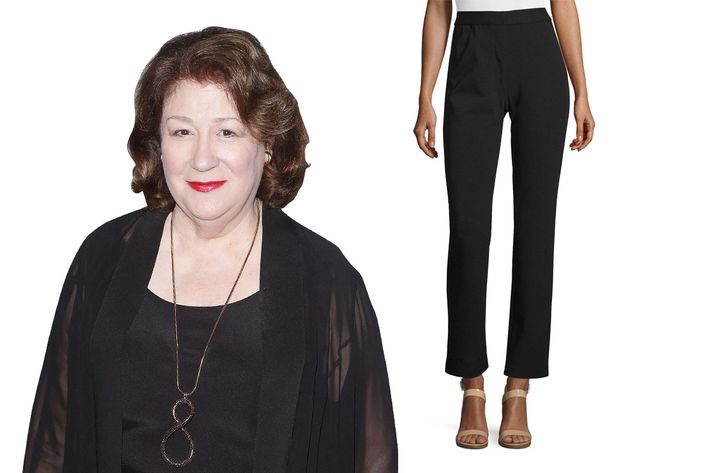 Margo Martindale
"I am insanely in love with Lafayette 148 pants. They fit me so perfectly, and the fabrics are so incredible."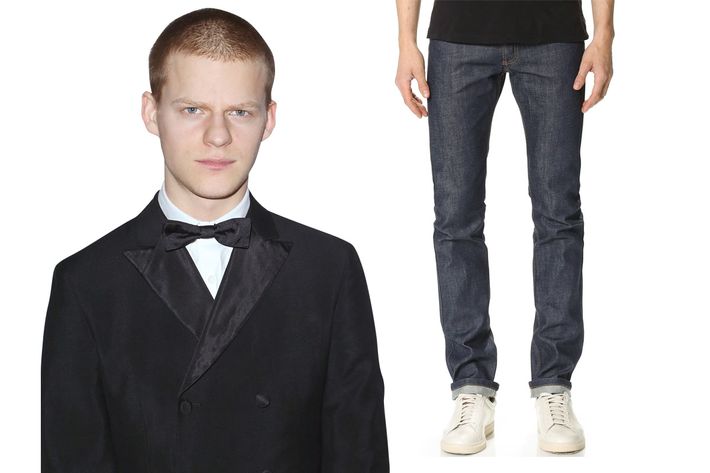 Lucas Hedges
"A.P.C. makes these amazing jeans that you have to take like two years to wear in, and those are probably my favorite pairs of pants."
Reporting by Jennifer Vineyard at the premiere of Gold hosted by the Cinema Society and Wild Turkey and the Casting Society of America's 32nd Annual Artios Awards, and by Shira Levine at the Artios Awards and the People's Choice Awards.
The Strategist is a new site designed to surface the most useful, expert recommendations for things to buy across the vast e-commerce landscape. Some of our latest conquests include the best notebook, black T-shirts, fashion-editor-approved jeans, toothbrush, and apartment décor. Note that all prices are subject to change.

If you buy something through our links, New York may earn an affiliate commission.