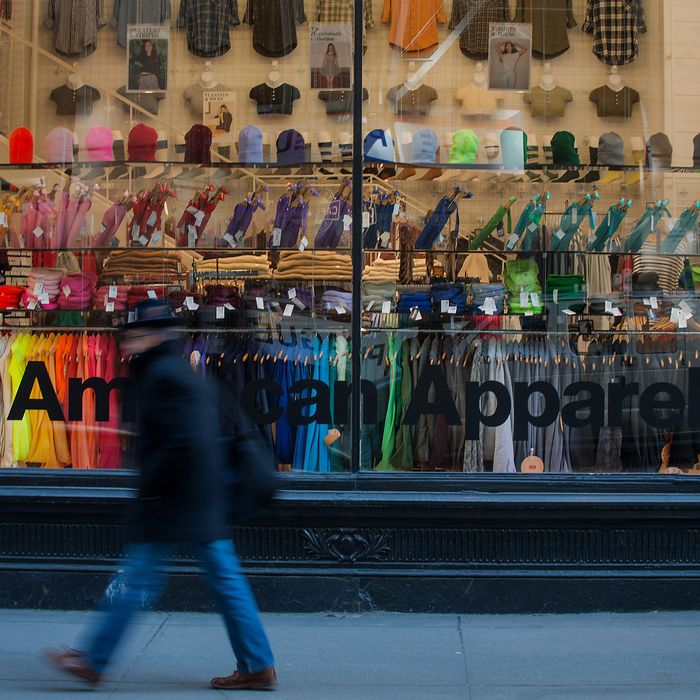 Photo: Craig Warga/Bloomberg via Getty Images
The news that American Apparel is going under hit me hard. American Apparel makes up roughly half my wardrobe and roughly all of what I wear most days. I live in their thigh-high stockings; I recall bad dates when I glance at the tight-fitting, too-short dresses in my closet; every time I see a green AA zip hoodie I am overcome with happy memories of my college roommate. It had been a rough couple of years for the brand — its CEO was ousted, the company twice filed for bankruptcy, and there'd been discussion of outsourcing production a few months ago. And throughout its existence, American Apparel got a lot of flak. But it made beautiful basics, paid fair wages, launched the migrant-rights-focused Legalize LA campaign, and provided thousands of American jobs. And now it's closing its headquarters and stores, and Donald Trump is tweeting nothing about it.
The official exit is said to happen by April (that's when all its physical stores will close; it's unclear what will become of the brand after that). Whatever becomes of the brand, the low stock in stores and online (where all items are 40 percent off) makes it clear that fans like me have been hoarding. So: It's sad, but we must move on. Tight, short dresses are easy to find. But what of the rest of American Apparel's all-stars? We searched for some suitable replacements.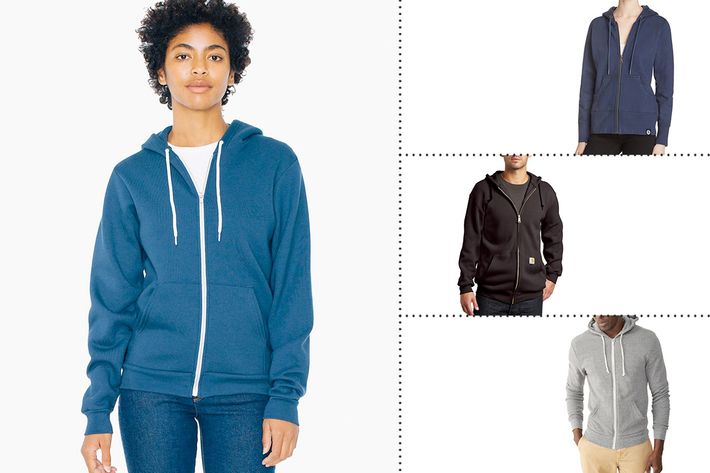 The American Apparel Version: Is there any more iconic item American Apparel made (or anything that screams "college student" more) than the Unisex Flex Fleece Zip Hoodie? I doubt it. First things first: There are a number of hoodies for women and men left.