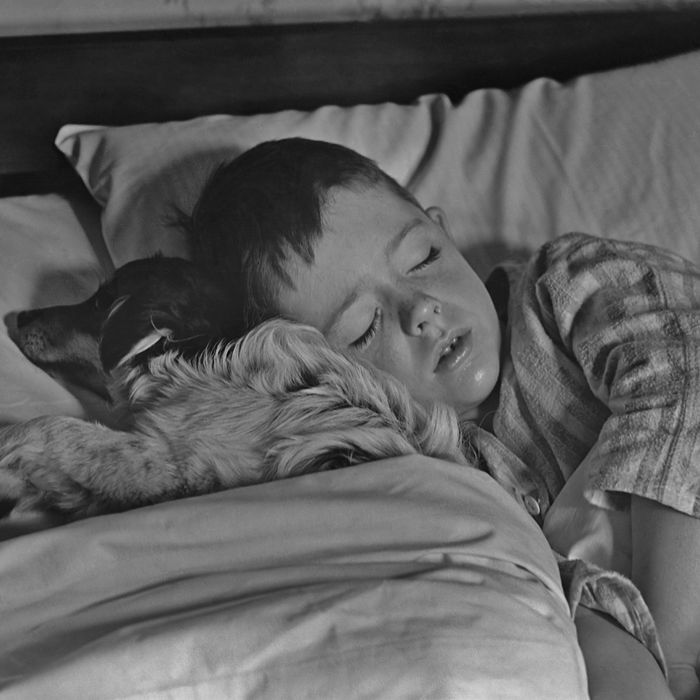 This could be you and Fido every night.
Photo: Keystone View/FPG/Getty Images
Besides all the usual advice about turning off your electronics a half hour before bed or keeping your room a blissful 68 degrees, there are plenty of things you can do to make your sleep environment as hospitable as possible. Like, buying butter-soft sheets or an eye mask that turns your bedroom into a dark cave. Below, we've compiled everything you need to get the best night of sleep.