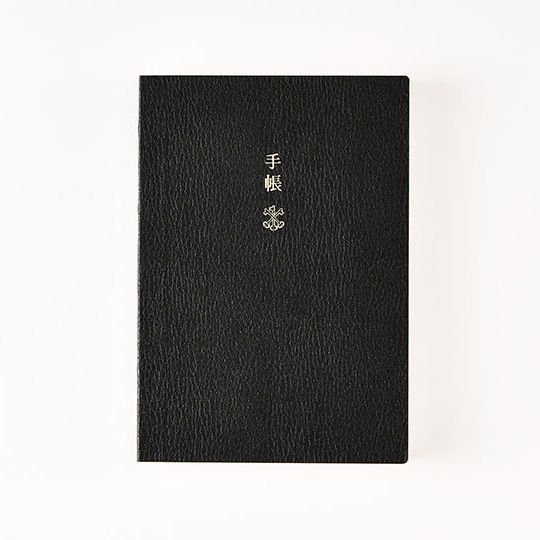 Update: I've used this now for almost a full year, and continue to deeply love it. I just pre-ordered one for 2018.
Starting in about fifth grade, decades before I found the Hobonichi Techo, I took great pride in having an incredibly neat planner.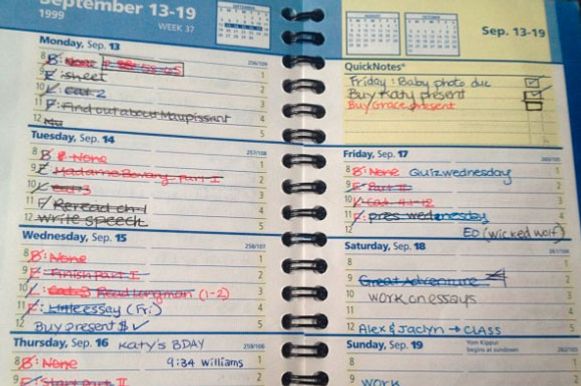 This was my high-school planner. A classic Day Runner, identical to the one my mother always carried around in her LeSportsac.
I dutifully kept track of my life in various Day Runners, Filofaxes, and Moleskines throughout college and my 20s, until I got an iPhone and started inputting dinners, weddings, and doctors' appointments in that, while keeping my daily to-do lists in a reporter's notebook, or one of the many free clothbound monogrammed notebooks my colleagues in the fashion department got as gifts during the holidays and would very kindly discard in our office's free bin. It wasn't until I was editing Leah Bhabha's ode to her Smythson planner that I realized after years of mooching off my co-workers and writing in notebooks emblazoned with gold initials that were not mine, it was time to buy my own. And that having an actual planner with the days of the week on it would be helpful (I've never been able to get my iCal in order.) I loved the look of Leah's Smythson, but didn't have it in me to fork over $200 for it. On the lookout for other planners that fit my budget and aesthetic standards, I stumbled into the strange world of people who are ravenously obsessed with their Hobonichi Techo notebooks, and was convinced that I had to try one for myself.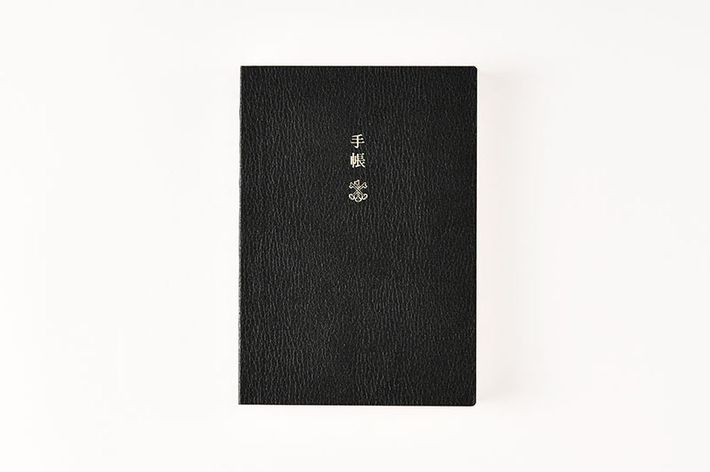 The Hobonichi Techo notebook was born in 2000 from the mind of Shigesato Itoi, a Japanese renaissance man who got his start as a sort of Milton Glaser–esque branding/logo guy, and went on to become a talk-show host, editor-in-chief of the website Hobo Nikkan Itoi Shimbun, as well as the voice of Mei and Satsuki's dad in Miyazaki's My Neighbor Totoro. The notebooks became somewhat of a phenomenon, selling millions of copies in Japan, and in 2012, Itoi teamed up with Sonya Park, of the Japanese brand ARTS&SCIENCE, to create an English edition. Since then, these perfect little planners have gone on to inspire Tumblr pages, Reddit threads, and over half a million Instagram posts. After using mine for the past month, I can see why.