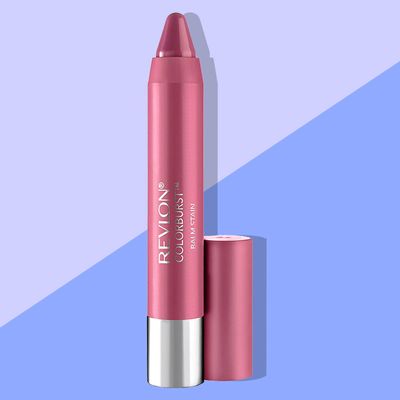 When I first spotted the Revlon ColorBurst Balm Stain at CVS, I was under the impression that it was a Twilight-branded product. To be fair, it used to be called Just Bitten, but even then I think it had no affiliation with the franchise (it may have just been an attempt to cash in on vampire mania).
Kristen Stewart–related or not, the balm stain (which the Cut has written about) has since become my go-to lip product every single day for the last three years. It comes in eight shades and I wear Adore, which is a brickish-berry hue that mimics — color-wise — my favorite lipsticks (Face Stockholm's Cranberry Veil and Clinique's Black Honey), but here's the crazy thing — it's much longer-lasting and cheaper than either of those products. The ColorBurst Balm Stain costs about $6 and comes in a stout, twistable crayon that can be grabbed apelike on the subway, and smeared across your mouth without a mirror. (It goes on almost sheer, with just a slight bit of shade so you can't really mess up too badly.) Because it's halfway between a balm and a lipstick — like a tinted lip balm — it's highly moisturizing, too. It even has a Burt's Bee's–like, minty smell. And, honest to God, you can eat a hamburger and still have a tinged mouth when you're finished. The color just sort of fades away over the course of the day, but slowly and without leaving that creepy lip-liner look.
Pigmented just enough to neutralize the effects of glasses or dirty hair, Revlon Balm Stain is basically the perfect beauty product. I know of no better visual distraction for when you've lost the will to groom.
I bought a stick of this fragrance-free balm specifically because Alicia Vikander says she uses it.
The Strategist is a new site designed to surface the most useful, expert recommendations for things to buy across the vast e-commerce landscape. Some of our latest conquests include the best notebook, black T-shirts, fashion-editor-approved jeans, toothbrush, and apartment décor. Note that all prices are subject to change.

If you buy something through our links, New York may earn an affiliate commission.