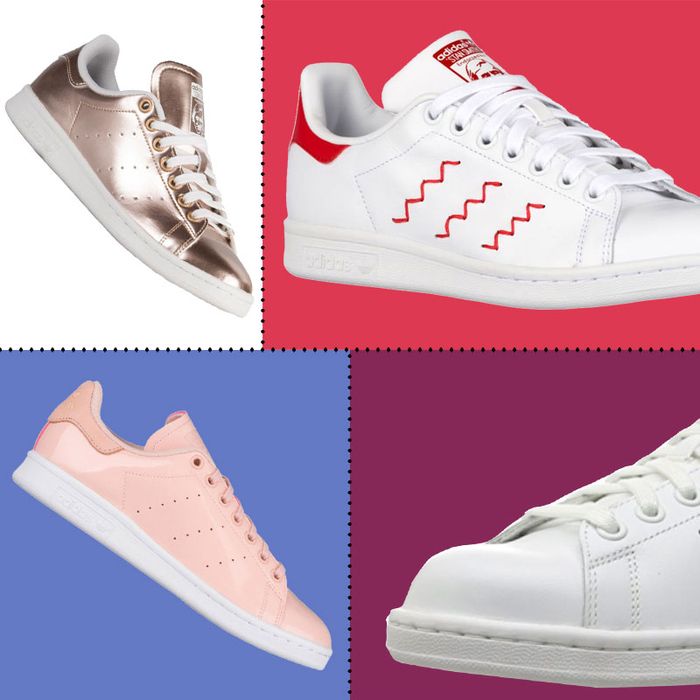 The shoes that launched a thousand copycats, Stan Smiths themselves come in a mind-boggling array of styles, colors, and iterations — not to mention various limited collaborations. Here, a few dozen you can find online.
White leather with green trim.
In a bright shade of red.
With zigzag red-thread stripes.
Black polka dot and Velcro closures.
The original in navy trim.
Gold shoes as imagined by Raf Simons.
The gold pair are sold out from Zappos, but there are a few from b-exit and a silver pair from 6pm.com.
A patterned collab with Farm Company.
In a knit, breathable fabric.
These are sold out from Farfetch, but still available from ASOS.