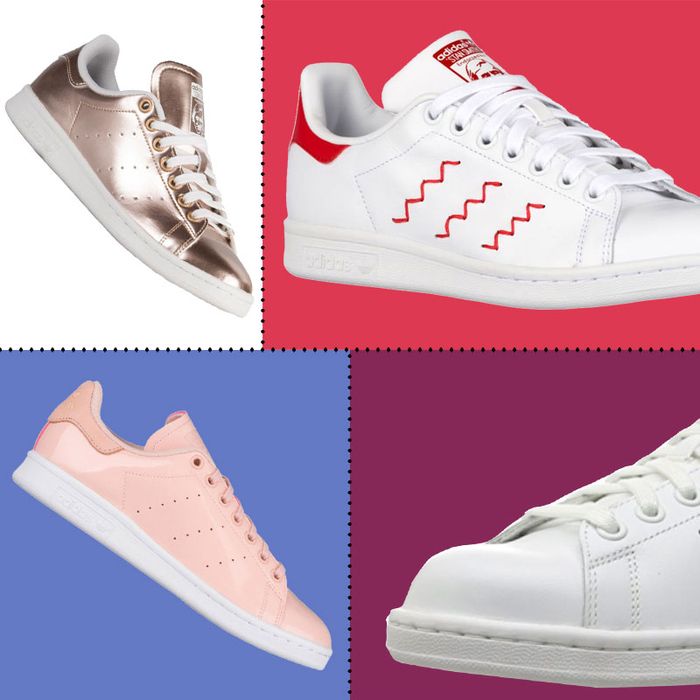 The shoes that launched a thousand copycats, Stan Smiths themselves come in a mind-boggling array of styles, colors, and iterations — not to mention various limited collaborations. Here, a few dozen you can find online.
White leather with green trim.
In a bright shade of red.
With zigzag red-thread stripes.
Black polka dot and Velcro closures.
The original in navy trim.