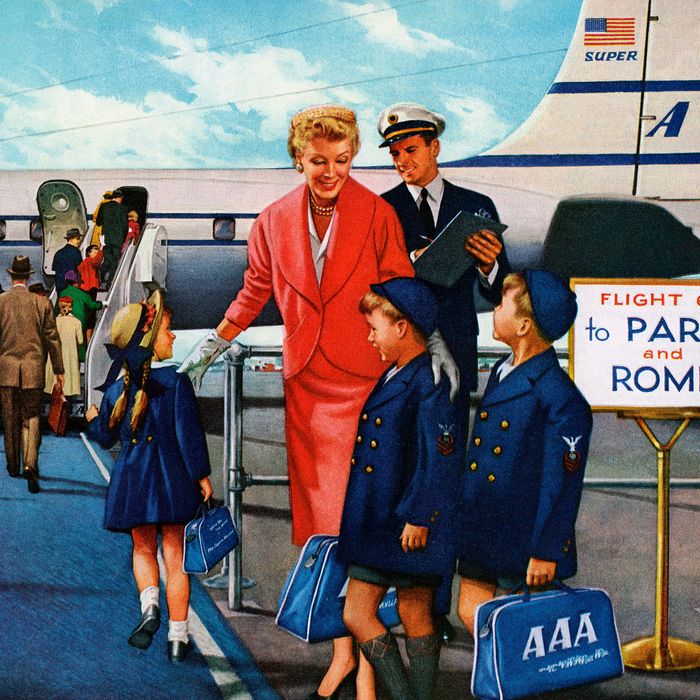 All the gear and accessories to help you look as excited as these guys.
Photo: GraphicaArtis/Getty Images
Harrying a process as it can be, travel can be made an actual pleasure once you devise a system for everything. From the no-fuss carry-on to the multipurpose travel shoes to the game-changing packing organizers, we found all the essentials for maximizing your travel experience.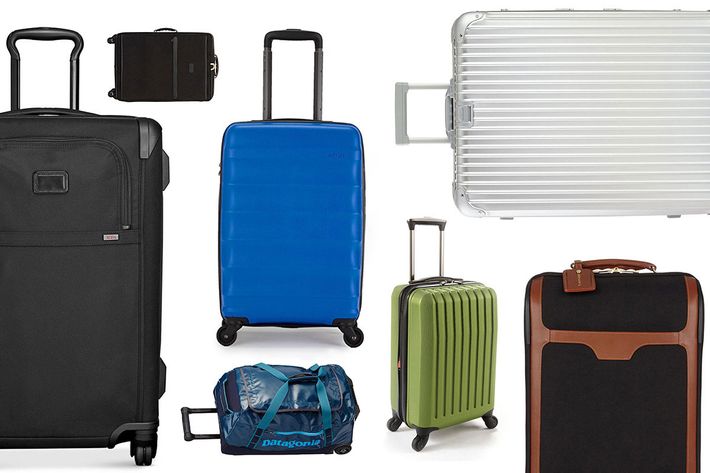 Finding the perfect piece of rolling luggage can be a Herculean task, so we reached out to six of the savviest travelers we know for their favorites. We even threw in two we liked ourselves.

Read more about the best rolling luggage.
The
Best
Weekend
Travel
Bags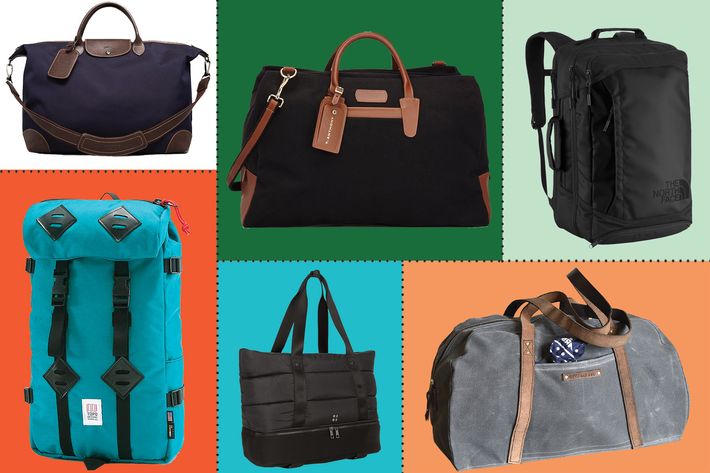 The bag you bring for a quick weekend trip shouldn't just be a day bag or suitcase, but something in between. We talked to more than a dozen seasoned travelers to discover the very best duffles and backpacks for a three-day trip.

Read more about the best weekend travel bags.
The
Best
Travel
Organizers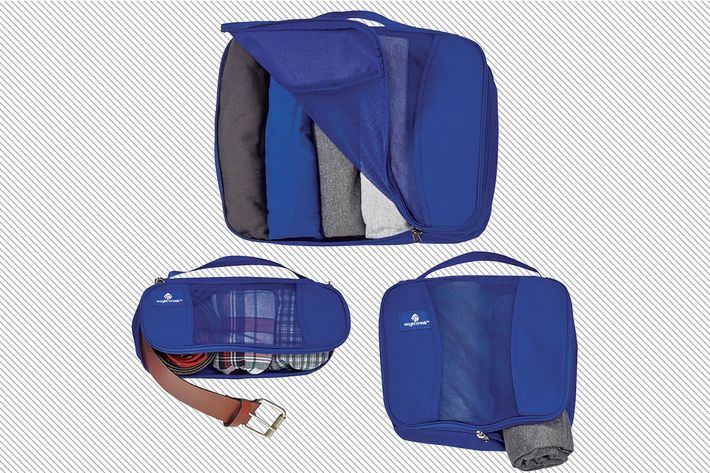 Any big project can be made easier when you break it down into smaller parts — same goes with packing. Be the Marie Kondo of travel with these organizers: Bring only what gives you joy.

Read more about the best travel organizers.
The
Best
Travel
Shoes
for
Him
and
Her
The
Best
Skincare
Products
for
the
Flight
The
Best
Tote
Bag
(a.k.a.
'personal
item')
You never want to futz around too much with unnecessary compartments with your in-flight "personal item," and Strategist editor Alexis Swerdloff found the best tote bag for travel. Note: It has an all-important zipper.

Read more about the best tote bag for travel.
The
Best
Eye
Mask
for
Sleeping
on
the
Flight
This little eye mask turns a plane cabin into a dark cave. Infinitely better than the things the flight attendants will be handing you for free.
The
Best
Travel
Headphones
Your earbuds for traveling needn't be noise-canceling or the greatest-headphones-you've-ever-used. Vulture senior editor Jesse David Fox found a cheap and portable pair he swears by.

Read more about the best travel headphones.
So small that it's essentially a padded scarf, this travel pillow made with hypoallergenic fleece holds your head almost completely upright. You can even place it beneath your chin to keep your head from drooping.

Read more about the best travel pillow.
The
Best
Earplugs
for
Travel
Cup of Jo's Joanna Godard can't stand certain sounds, so she's taken to wearing these inexpensive earphones around the office and (yes) on planes. Unlike other earplugs, these let you have a conversation — they only block ambient noise.

Read more about the best earplugs for travel.
Photo: Courtesy of the vendor, Getty Images
Whether you're headed to a wedding upstate or to an Easter brunch, you're likely not going to be bringing a full-size iron with you while traveling. Arrive primped and pressed with this travel steamer one fashion stylist swears by.

Read more about the best travel steamer.
The
Best
Cleansing
Wipes
for
the
Plane
The
Best
Lip
Balm
for
Travel
The
Best
Travel
Phone
Charger