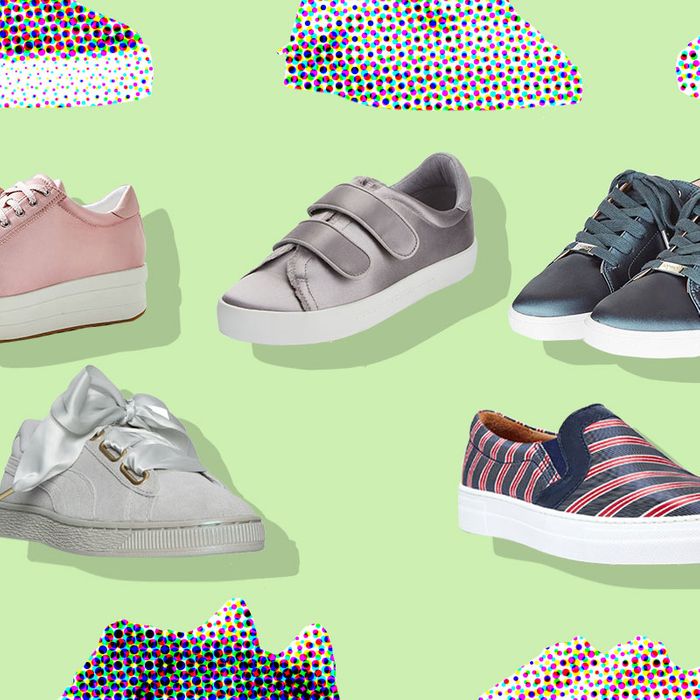 Satin sneakers for every occasion.
Satin sneakers are now a thing. They made appearances on recent Gucci, Vetements, and Miu Miu runways; and — perhaps more important than all of that — they have Rihanna's stamp of approval. Her latest Fenty x Puma release was a satin, slip-on sneaker whose girlish bow and running-shoe silhouette managed to cheekily toe the line between extravagant and loungewear, athleisure, and designer fashion. They hit stores last week, and like the creeper and fluffy slides before them, these sneakers sold out fast. (Note: The slides are still available.) Here are some other satin sneaks that haven't sold out — yet.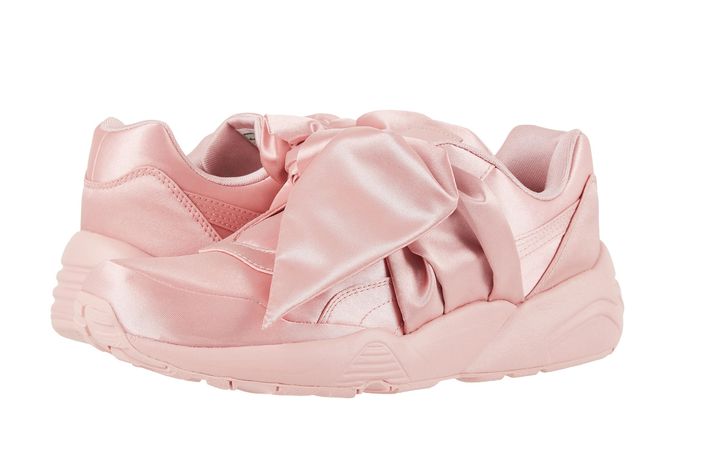 The originals, which are now sold out.
Satin high-tops! In your choice of millennial pink or navy blue.
A great 50 percent off deal on slip-ons with a preppy stripe.
A stark black-and-nude contrast that'll also add some height.
Elegant and affordable navy on navy on navy.