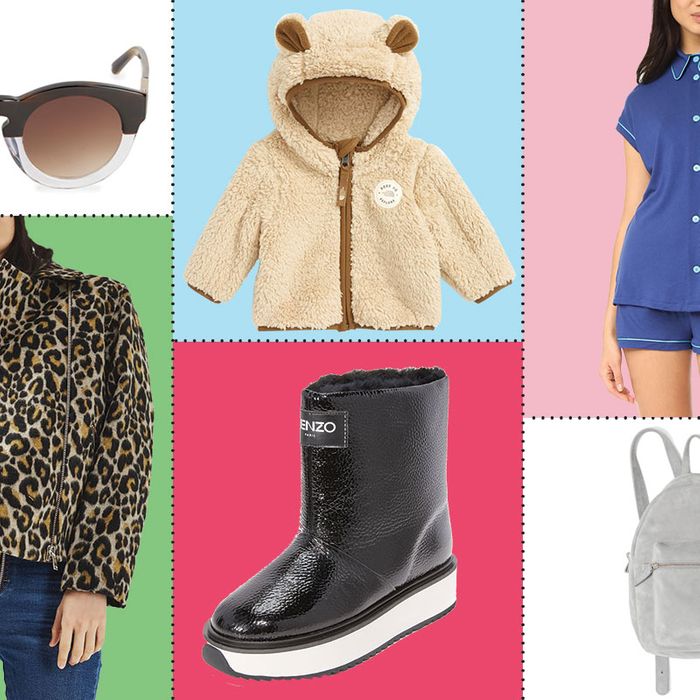 After our weeklong experiment of finding things on sale that are 80, 70, 60, and 50 percent off, we are now back to our regularly scheduled "anything goes" Friday sales roundup — which does not mean these sales are any less great. Below, the 70 percent off Phillip Lim sunglasses and 75 percent off cutting board we dug up.
Photo: Kabir Fernandez
This suede Baggu backpack can fit an iPad mini, a paperback, and your wallet.
Original Price: $280
Some breezy black-and-white loafers for spring.
Original Price: $249
Or, some breezy black-and-white Kenzo snow boots for … right now.
Original Price: $325
Back to springtime: Now's a good time to get your statement sunglasses in order. These 3.1 Philip Lim shades are pretty great.
Original Price: $270
Update: These sold out! Here are some similar 3.1 Phillip Lim sunglasses, also on super-sale.
High-waisted, wide-legged cropped pants are a thing right now. (Here are others we like.)
Original Price: $285
A short-sleeved Cosabella PJ set with some kicky teal piping.
Original Price: $115