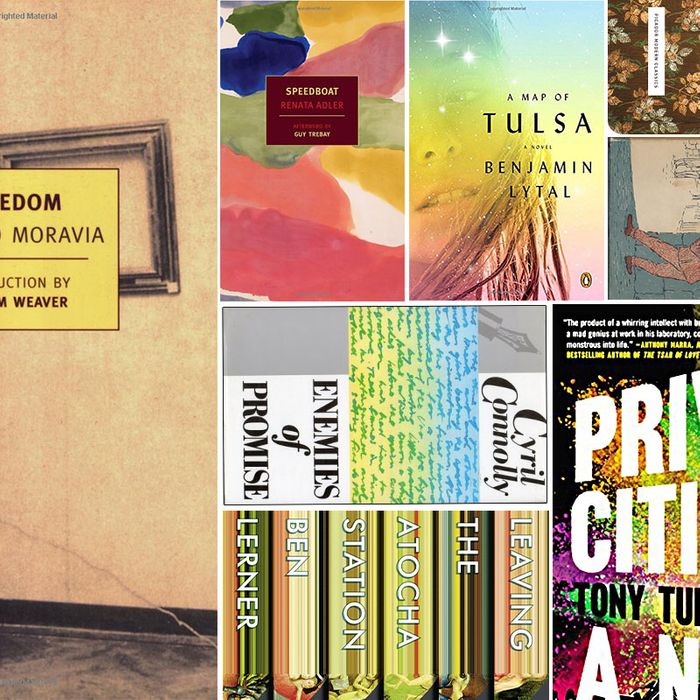 While graduations are an often emotional and always important life event, the cheese levels they come along with can become overbearing. All the life lessons, all the advice to embrace starting from the bottom and not be scared of failure, all the copies of Oh The Places You'll Go. So to urge everyone to move beyond the same old graduation gift cliches we've asked New York's book critic Christian Lorentzen to recommend his least cheesy and most graduation appropriate books. "Most of them are about what you might call post-college life. A couple of them are the sort of works of criticism that don't get taught in college. A couple are just books I read sometime after college that I wish I'd read sooner," he told us. (And make sure to check out our picks for the year's best coffee table books, which happen to also make a great first-apartment gifts. )
The second volume in an autobiographical trilogy, Youth chronicles the Nobel laureate's exquisitely lonely years as a computer programmer in London in the early 1960s.
Lockwood is the poet laureate of the internet age, and her memoir of going home with her husband to her parents is heartbreaking when it isn't hilarious.
This autofiction novel in stories captures what it was like to live, love, feud, and frolic in the intellectual and political hothouse of Manhattan in the 1930s.
A diaristic masterpiece, Speedboat demonstrates that youth can be full of mystery and intrigue, even as it proceeds without a discernible plot.
Perfect for the budding young writer, Connolly's treatise identifies the obstacles to achieving literary greatness, and offers portraits of the greats he knew in his youth, among them, George Orwell and Henry Green.
Exiled from the classroom, the new graduate has no choice but to take in the world through the media, and this book from 1980 about the dawn and conquest of television, though a couple of revolutions old now, is still the best primer for comprehending technology's powers of coercion.