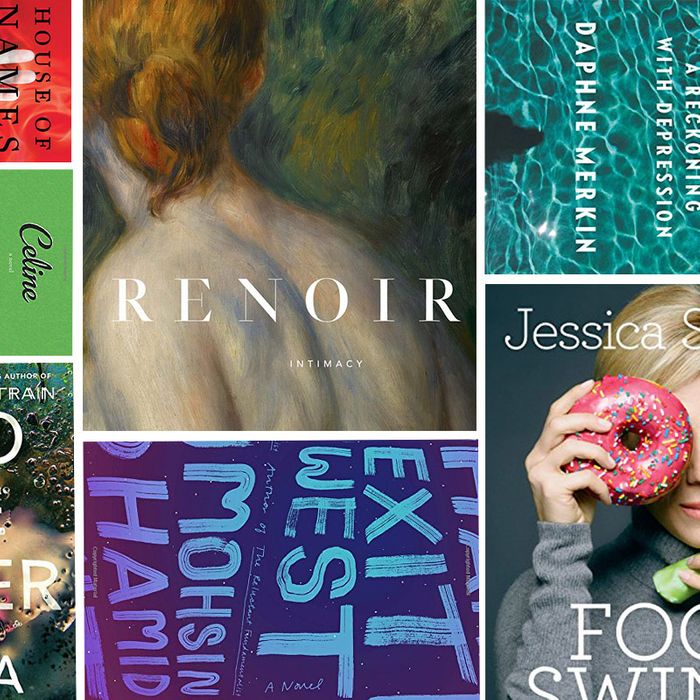 If your mom's a reader, you may be looking for a Mother's Day book to buy right now. While there's a certain genre to choose from (one unfairly termed "mom lit" — female-centric novels by Ann Patchett or Elena Ferrante that get snatched up for book clubs or beach reading), there's a whole wide world of books out there that mom would love, like Gina Kolata's investigation into one family's battle with illness, or Colm Tóibín's latest take on a classic Greek tragedy. We've put together a list of the 23 best Mother's Day books — some coffee-table books (this would be helpful, too), some literary nonfiction, and some mom lit (which we still love) — that'll arrive in time with two-day shipping.
Inspired by the author's own mother's career, this literary whodunit takes an intrepid private eye to Yellowstone National Park and beyond, on a missing-persons case not as cold as she first assumed.
Perhaps no one captures a certain contemporary feminine psyche quite like Pulitzer Prize–winning Elizabeth Strout; here, an adult Lucy Barton (of the best-selling My Name Is Lucy Barton) returns home after decades to grapple with the indelible stain of family.
Any mom who couldn't put down the Neapolitan series would eat up this short and satisfying volume, which tells the story of a recently separated, quietly simmering translator on a reluctant search to find her disappeared husband on a sleepy Greek island.
If your mom's idea of a good time includes lapping waves, sandy toes, and SPF 50, this lively look at a restless wife's decision to enjoy six months of an open marriage will be the perfect racy summer companion. Apologize in advance that she'll likely finish in one gulp.
Lisbeth Salander stans have a new, unlikely Swedish heroine: 18-year-old Maja was implicated in a mass shooting at a fancy Stockholm prep school. Through the course of her trial, the savage depths of her motivations and biography are plumbed.
A lush synthesis of the last three centuries of couturiers, from stuffy courtwear to nonchalant normcore. The hefty tome by Yves Saint Laurent's partner was a companion to a comprehensive 2016 exhibit at the Louvre.
First, reassure her that the way she redid the living room is beyond; nothing compares to her new sofa; and, yes, it was worth the 36-week wait. Then offer this endlessly inspiring guide to women decorators (Bunny Mellon, Georgia O'Keeffe, Elsa Schiaparelli) as a starting point for her next interior undertaking.
Maybe she admired from afar, or maybe she even met him. Amazingly, this is the first time Warhol's prints have been collected in one place, from the campy to the soul-stirring.
Before pussy hats and punny protest signs, feminists took a different form. Whether she has a career in the arts or just admires those who do, every Gloria Steinem devotee will appreciate this thoughtful look at women who changed the world.
Merkin's unflinching, unputdownable memoir is like mainlining the truth, in all its perplexing complexity. Comforting is a strange descriptor for things that nearly destroy us; one can't help feel closer to humanity when someone staggers forth, story intact.
A collection of essays from one of America's finest living writers serves as a pointed swan song to the country that made her. Subjects include, but aren't limited to, porn, politics, and Peter Pan.
If your mom is a rampant scientific-study forwarder or armchair surgeon general, this artful narrative tells the story of a family uncovering a vicious genetic illness, and their far-from-linear journey forward.
A diverse chorus of voices from the New York City storytelling collective comes together with tales from the precipice of the unknown, in all its terrifying, life-affirming hilarity.
Two women turn up, face down in a river. A dark and devastating exploration of their fates comes forth from the reigning queen of psychological thrillers, the author of The Girl on the Train.