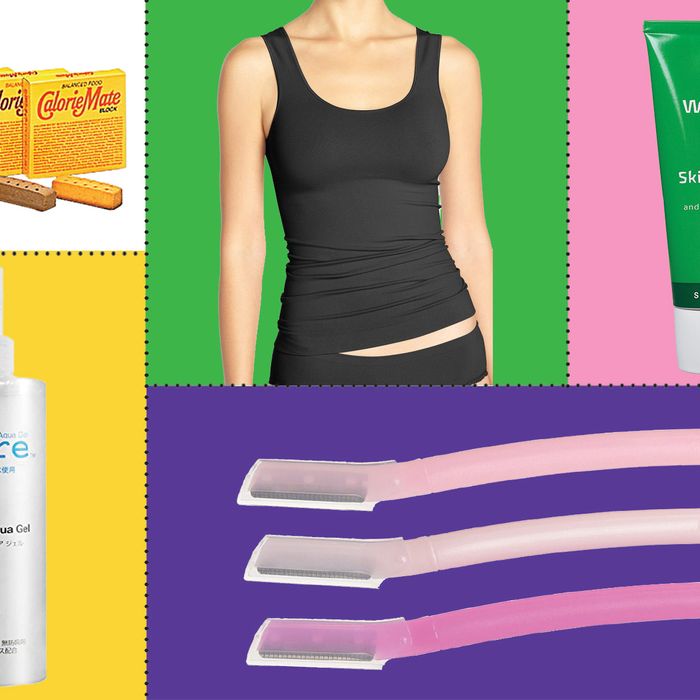 A real motley crew of items!
Welcome to the second installment of our new feature, Your Shopping Cart, wherein we break out the top-five products that you, devoted Strategist readers, all bought in droves. We decided to do this for several reasons: It's interesting, just anthropologically, but also because we write about so many things, and this is a nice way to zoom in on some of the things that seem particularly noteworthy; think of this as the tl;dr of the Strategist. Plus, if your like-minded brethren are buying these items, maybe you'd like to, too.

This week, the cult Japanese exfoliator Cure Natural Aqua Gel edged out our previous No. 1, the facial razors — which fell to second place — and the seamless, celebrity-beloved tank top held on strong in fifth place. We were surprised to see wild card Calorie Mate make it onto the list at a very respectable No. 4.