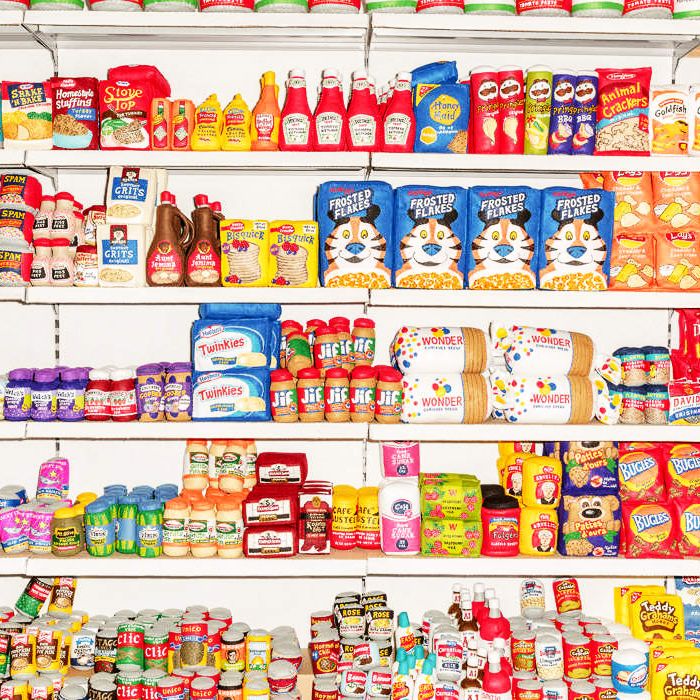 All-felt everything.
Photo: Christopher Leaman
If you can make it over to the Standard High Line for British artist Lucy Sparrow's all-felt convenience-store-slash-installation, featuring 9,000 items made entirely out of felt, you should most certainly buy a felt sausage link and several felt eggplants. (We have a feeling this is going to have the Instagram appeal of last summer's Museum of Ice Cream.) However, if you cannot make it in person to the store, which opened on June 4, worry not: You can buy a few hundred of Sparrow's felt creations online through her e-shop. Below, a selection of our favorites, which would make wonderful goofy gifts, in particular the Prunelax and bologna.