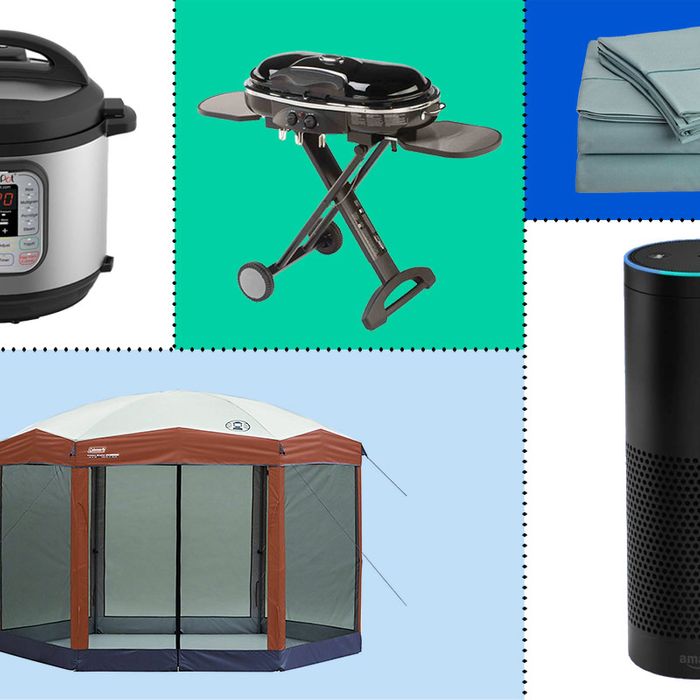 It's Prime Day! For the next 30 hours, scads and scads of things are going to be on sale on Amazon (but only if you're a member! You can get a free 30-day trial if you're not one yet). But if you're not sure where to start, we're here to help — below, a roundup of all the Strat-approved things that are now on sale, many of which are at the lowest prices they'll be all year. Note that everything will be on sale only until supplies last, so don't dillydally. Be sure to check our Prime Day hub of the best deals and follow us on Twitter for up-to-the-minute action.
Note: We've been hearing that if you add items to your cart but don't check out swiftly, the deals are lost. Try not to wait!
The Amazon Echo is a staggering 50 percent off, so you can get a brand-new one for just $90. (This past Saturday, a certified refurbished version was on sale for $90, so for the exact same price, you can get a never-before-used one.)
Original Price: $180
Photo: Everett Bouwer/Amazon
If you don't have one already, now's the time to get a Kindle — the original version is 38 percent off (now just $50), the Paperwhite (which we prefer for its lighted screen) is just $90 (down from $120), and the premium Kindle Voyage is $50 cheaper at $150.
One of Amazon's very best reviewed mattress toppers (which we've written about before) is 34 percent off today only.
Original Price: $57
The best indoor fan is actually quite handsome, and now 19% off of its original price.
Original Price: $200
The Levi's 511 jeans, one of the best from our selection of best men's jeans, is on sale for a limited time only.
Our list of best-reviewed tents included this Coleman tent, which is now 25 percent off.
Original Price: $149
Another stellar gift for dad, the Anova sous-vide machine cooks everything to the perfect temperature.