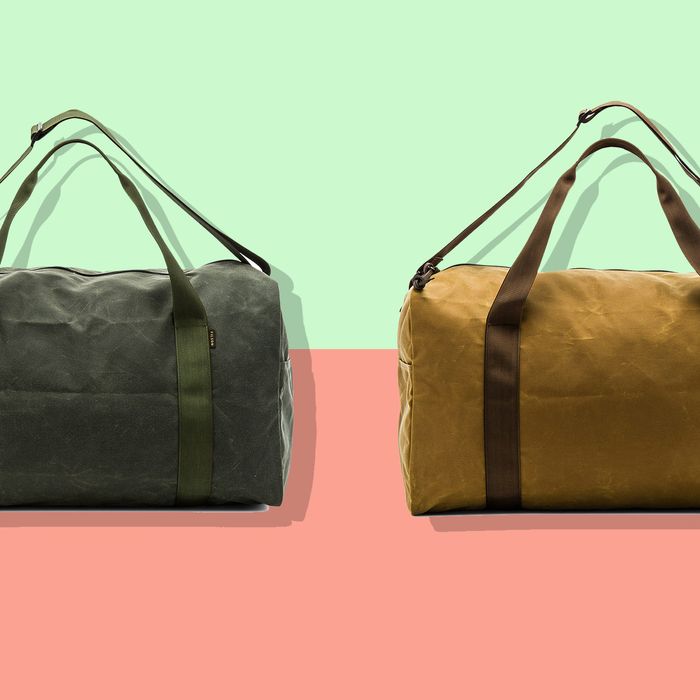 It makes a great gift, too.
If you'd rather not show up at your friends' house in the Catskills carrying your clothes in a Rite Aid shopping bag, now's a very good time to invest in a proper overnight bag. This Filson "field duffle" is extremely handsome, extremely practical (it's made from water-repellent, abrasion-resistant fabric, and features both a sturdy shoulder strap and handles), and currently 30 percent off. And while we realize it's not even Halloween yet … this bag would make a great holiday gift.
Original Price: $195
Update: Alas, both of these bags are sold out. But you can find them full price here.