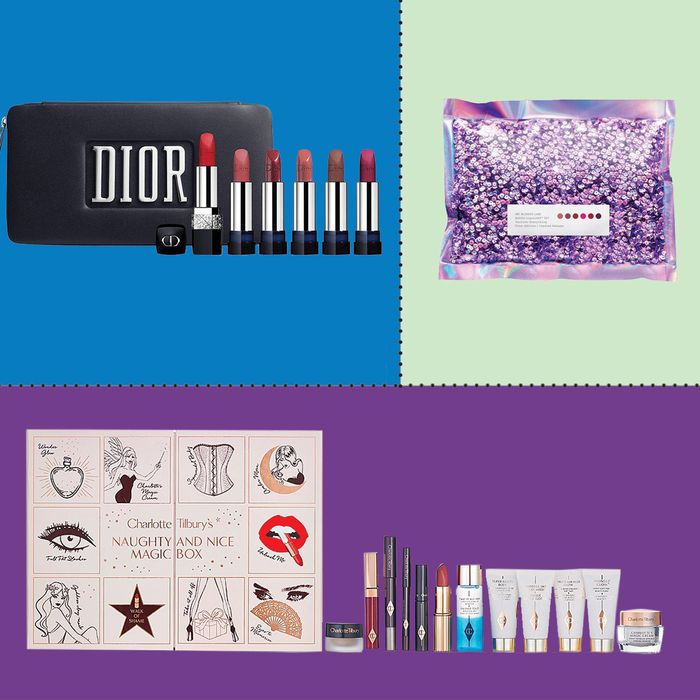 Clockwise from top left: Fenty Beauty, Dior Rouge, Pat McGrath, Charlotte Tilbury, and Glossier's new fragrance.
Last year, we talked to an expert at trend-forecasting agency WGSN about the best gifts to buy ahead of the Black Friday/Cyber Monday crush. This year, following the release of Business of Fashion's influential quarterly trend report, we're drilling down even further by talking to forecasters in various categories to find out what will sell out for men, for tech junkies, for kids' toys and games. We spoke with WGSN editor Marian Park yesterday about the women's fashion gifts to buy before they sell out, and today, it's all about beauty gifts. (If you're nostalgic for last year's trends, see them here.)
As far as beauty goes, what's really interesting is that this idea of a beauty Advent-calendar has really taken off. It's kind of crazy. I don't know if you're familiar with the U.K.'s Boots pharmacy, but they have this house brand called No. 7 that launched this Advent calendar, and it sold out immediately and now has a 100,000-person waiting list (though you can get it at Walgreen's Stateside). What makes the beauty Advent calendar more special than just a gimmick is that it's actually saving money. The Boots Advent calendar cost 40 pounds but was worth 159. Now everyone's doing them, at every department store, every brand. They will all sell out because you're getting more for your money. It's really a value proposition — and with a lot of them, you'll find the retailers limit you to one purchase. As a gift they just look special, too.