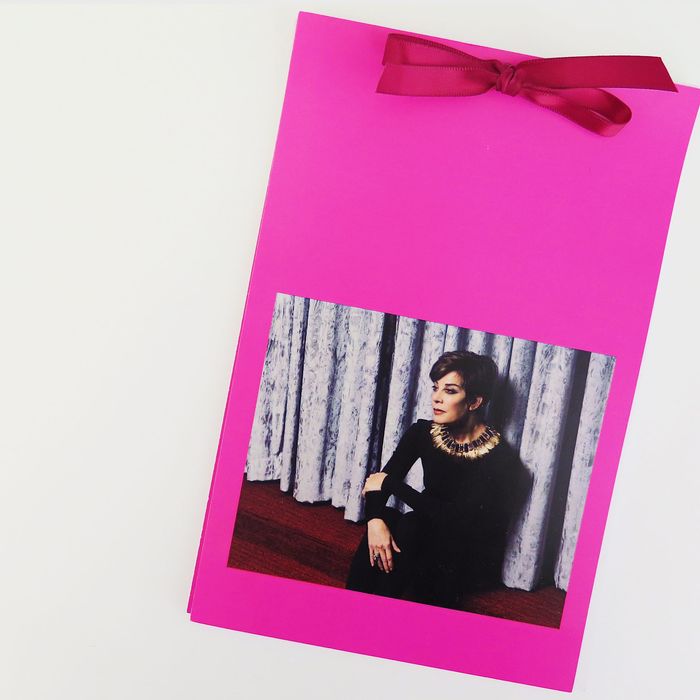 "How to Look Like Me at 70": We got our grubby hands on it.
Photo: Alexis Swerdloff
At powerful publicist Peggy Siegal's various 70th birthday parties this past July, she handed out a little pink pamphlet to the gathered guests (among them Woody Johnson, Julian Schnabel, Julia Koch, Larry Gagosian, and Blythe Danner), titled, "How to Look Like Me at 70." The 20-page booklet, a sequel to "How to Look Like Me at 60," which she claims "is still being passed around Park Avenue today," details the doctors, plastic surgeons, and beauty products that keep her looking sprightly. When a colleague alerted me to the existence of said booklet, I promptly emailed Peggy to see if I could get my hands on it, and she messengered one over. There are a lot of gems in there ("Dr. Deland is the ankle king of New York," "Dr. Imber gave me a new neck on my 59th, and a newer neck on my 66th," "Dr. Frankel gives the best toe reductions"), but I wanted to know more — and since this is the Strategist, more about her products. So I got her on the horn last week, and asked her to elaborate.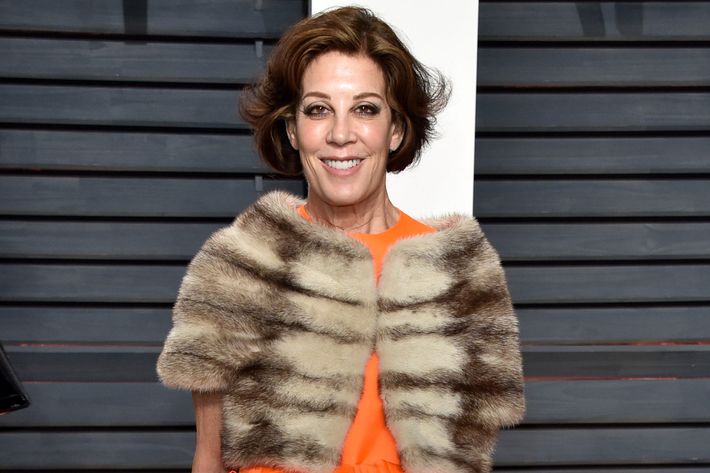 On Why She Made the Pamphlet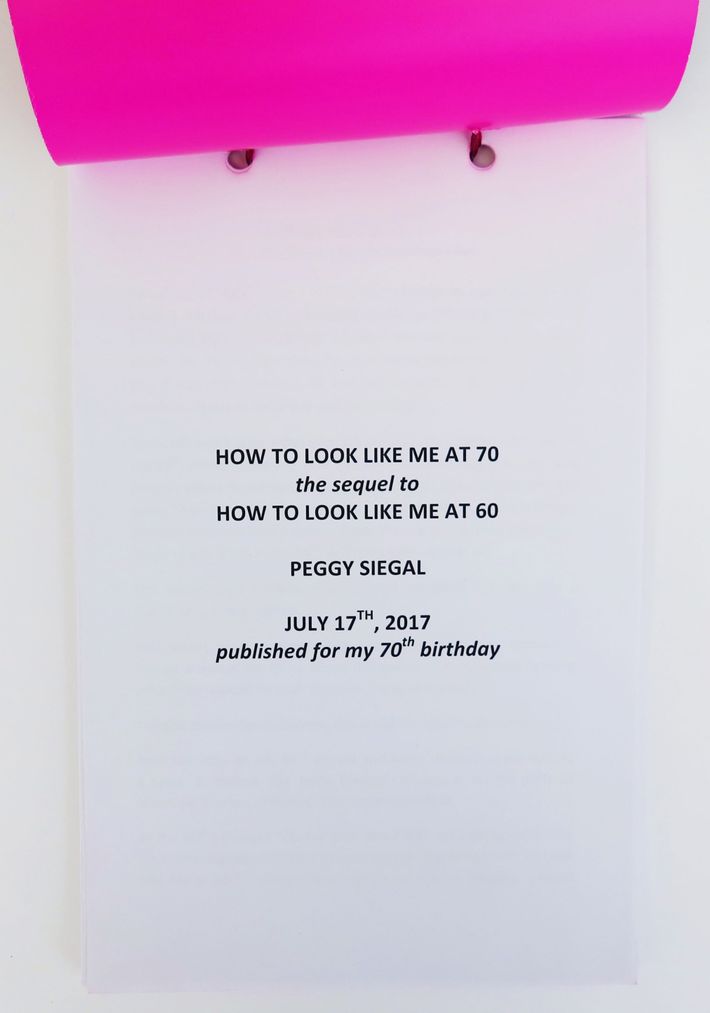 "Half those doctors in the first book are dead or retired, so I decided to make a sequel. Growing up, my mother tormented me. She never wanted me to be fat, so I agonized about my weight my whole life. I wrote this because you can't say, 'a guide to not being fat' today, so instead I say, 'well-groomed.' It's a way to look well-groomed as a tool against ageism and gender discrimination in the workplace. That's the whole thing in a nutshell."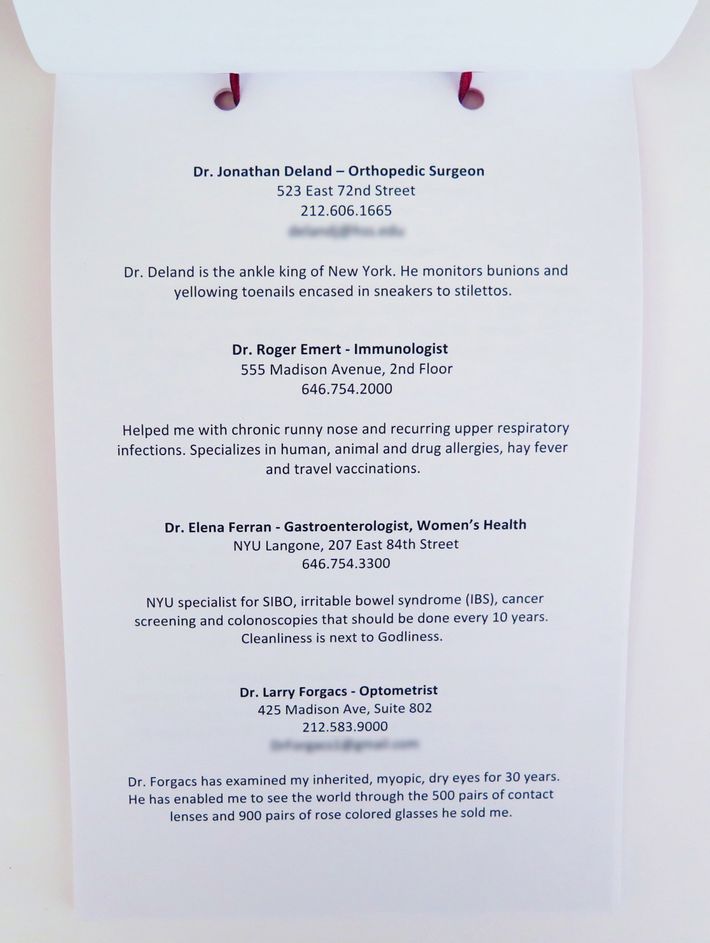 "You have to go to Mark Lowenberg. I've had veneers three times. He's the best. I have the most gorgeous teeth in the world, and I can say that because they're not mine. I bought them. I have this gorgeous smile that lights up a room – what can I tell you? Dr. Lemchen, the orthodontist on this list, you used to see Caroline Kennedy at the office. She hates when I do that to her, so I took that out of this version. Kimberly Caspare, she teaches you posture, she's a scientist, she's fantastic. Obviously, Bernie Kruger; anyone who has 83 doctors and lists them in a booklet that she gave out to Angelina Jolie needs to have her own emergency 24-hour walk-in care. Of course, there's my plastic surgeon Gerald Imber. My dermatologist, Dr. Janet Prystowsky, I got her through Ron Perlman and Mort Zuckerman. But really everyone in the pamphlet is really good."
"I'm literally walking to my medicine cabinet now. Okay, my friend Paul Wilmot, the fashion publicist, introduced me to Perricone MD, and I use a lot of his products. So there is the Nutritive Cleanser, which is the first thing I use at night and the first thing I use in the morning. The best stuff is the Face Firming Activator, it's the greatest product on Earth. It's magic, totally magic. And after that I use the Face-Finishing Moisturizer, non-tinted."
"I use Almay makeup remover pads."