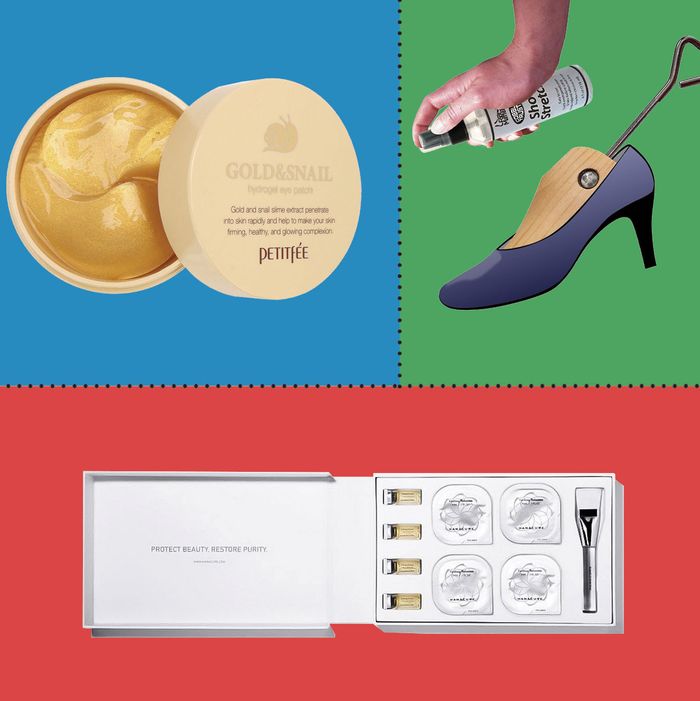 Photo: Courtesy Retailers
Welcome back to Your Shopping Cart, wherein we break out the top-five products that you, devoted Strategist readers, all bought in droves. Think of this as the tl;dr of the Strategist: If your like-minded brethren are buying these items, maybe you'd like to, too.
There's a new winner in town. Our top seller this installment is a familiar face — the gold and snail slime eye patches that Rio Viera-Newton considers her very favorite finally takes the number-one spot after five (!) appearances on this list. That means that our former champion, the very effective shampoo replacement Hairstory New Wash, falls to third place, with second going to the spray that helps leather shoes stretch up to half a size (to be fair, the $8 spray costs only one-fifth of what the New Wash does). Our fourth-place winner is the Korean face mask that Drew Barrymore made Instagram-famous (and that Rio Viera-Newton loved), while rounding out our top five is the extremely popular Uniqlo cashmere sweater — a half-off $40 sweater that is still available (in black only).