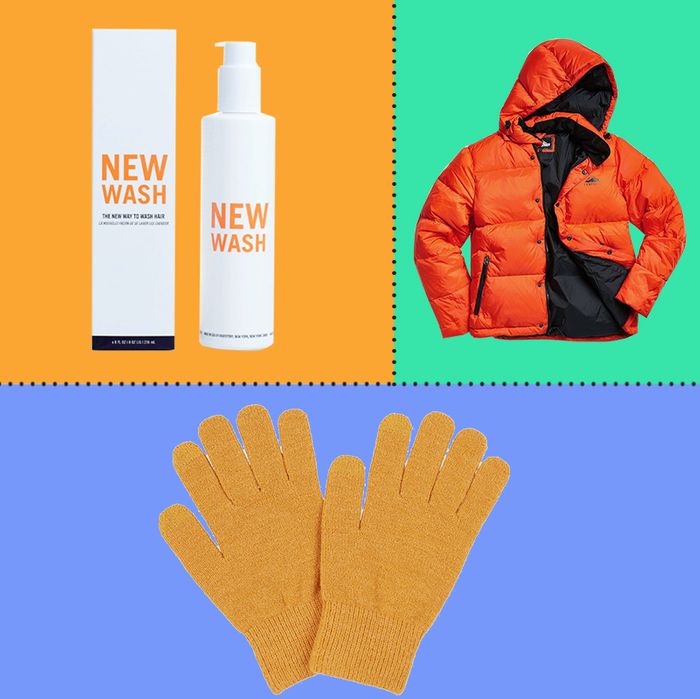 Photo: Courtesy of the retailers
If you follow our biweekly feature Your Shopping Cart, you know that we have some eerily good intel on what things you all are buying. It led us to think that, as Strategist editors, we could turn the tables and highlight all the things we've been buying ourselves. As you'll notice, it's both a blessing and a curse to be a Strat editor; we're picky, but sometimes we just have to get on with it (it's online-shopping expertise meets IRL needs). Below, what we all bought in January.
I've been contemplating a switch to natural deodorant for months, and have been waffling between Of a Kind–approved Soapwalla and Aubrey Plaza–approved Real Purity, but ended up going in a totally other direction after reading Lori Keong's recent roundup of the best, according to experts. I was sold on Agent Nateur after reading that Taylor Kuzia declared it just as effective as Dove and Mitchum. This particularly spoke to me, as I've been using Dove (and frankly, loving it) for years. So far, I like: Its subtle and fresh eucalyptus-y scent is pleasant, and I don't smell terrible!
Ever since September, I have been sniffing and hunting for a new pair of Chelsea boots, and I just have not found any that I really love. So, I decided to make a repeat purchase, and got these Everlane boots in burgundy, which I previously had in gray, and wore into the ground. I like their height, their pointiness (not too pointy, not too rounded), the little elegant white line on the back of the heel, and that, weirdly, despite the fact that they're Everlane and I live in Brooklyn and work in downtown Manhattan, I have actually not seen a zillion other people who have them.
For the price, these Uniqlo Heattech touchscreen gloves, which I got in a mustardy yellow, are well worth it. I may not have them for the rest of my life, but they'll last a couple of years.
The bomb cyclone earlier this month had me on the hunt for a puffer coat that I could see in my mind's eye — Strat orange, slightly cropped, and hooded. I spotted the Penfield Equinox online and stalked it for a few days (signing up for Penfield's and Urban Outfitters' email newsletter to get a discount code) and finally bought it with a 10 percent off UO Rewards promo. Now, cold days have me walking outside looking like a love child of the Michelin Man and a traffic cone.
Full disclosure: Oars & Alps sent this to me a few months ago, and I promptly forgot about it after tossing it into my Dopp kit. Over the holidays, I used it while at home and am kicking myself that I ignored it for so long. It's a teensy face wash in stick form — you rub it on your face and it goes on BLACK, with tiny little exfoliating beads that feel zippy rather than abrasive. Start massaging your face and it turns into a regular lather that doesn't strip or dry out your face at all. I'm addicted.