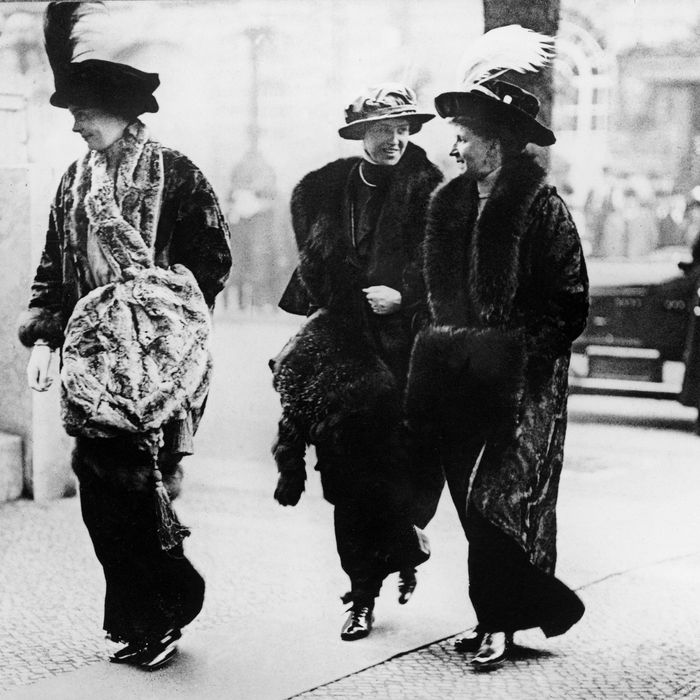 You, too, can be just as warm as these old-timey ladies.
Photo: Imagno/Getty Images
Note: On Thursday, Jan. 4, we added to this post as temperatures (and coat prices) continued to drop.
Winter is not messing around with us right now (in New York, it's colder than Antarctica), and if you haven't already, it's time to hang your Fashion Coat in the closet for now, and get a seriously warm winter coat. Luckily, lots of them — from Woolrich to North Face to Marmot to Fjällräven — are on sale right now. Below, the best (and warmest) options for both men and women.