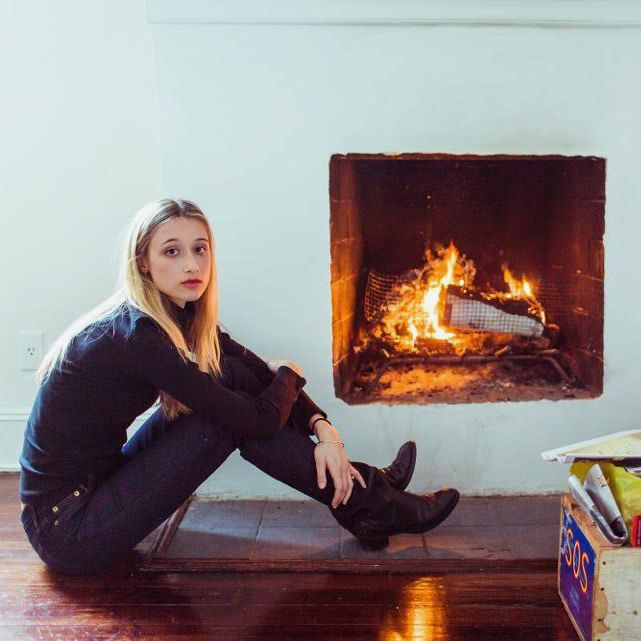 Every month, the Strategist editors do their version of a haul blog, jibber-jabbering about their favorite purchases of the past four weeks. To get that same personality and taste insight (via receipts), we're inviting interesting friends of Strat to run down their own buys. For this installment of the Guest Strat Haul, frequent Strategist contributor Alice Gregory on her purchases for the last month (we fudged it and got her to tell us what she bought from mid-January to mid-February).
This purchase was a valiant-but-also-realistic attempt to stop wearing a Lanz of Salzburg flannel nightgown/stay married. It was listed in Everlane's "Choose What You Pay" section. I really don't understand this gimmick. Obviously what I chose to pay was the minimum amount? It's crisp, glamorous in a borrowed-looking way — a convincing enough dupe for Olatz pajamas so long as I'm not wearing my glasses.
Note: This has sold out, but the very similar pajama shirt is still available and also on sale for just $32.
Bought Margaret Mead's memoir within five seconds of learning that there's a passage in it where she makes a convincing case for having a child — but only one.
I love these. They're perfect for dunking absentmindedly in milky tea while working, as their virtues are negative: not distractingly flavorful, not crumbly.
These Lisa Frank rainbow roses are my go-to bodega flowers that you can also happen to buy online. Anyone who doesn't think they're beautiful is lying.