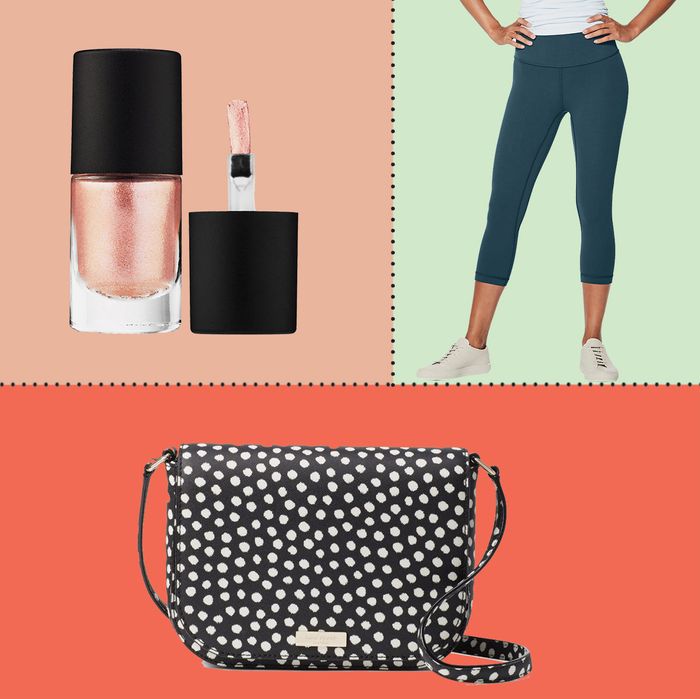 A bunch of the sales we covered this week are still ongoing — the Dermstore skin-care sale, the H&M overstock sale — but in the meantime, here are our picks for the best of the rest of the internet's sales bins. Highlights? A polka-dotted Kate Spade bag, Adriana Lima's favorite suitcase, and a whole bunch of striped shirts.
This classic black canvas tote (with leather straps) comes courtesy of New York–based brother-brother designers Haerfest. It'd make a great work bag.
This sweet little Joie sweatshirt is embroidered with a cherry.
For a mere $59, this Ralph Lauren throw blanket (shown at the foot of the bed) will help your bedroom look a little bit more like this one.
Can we interest you in some very-on-trend Nike Cortezes?