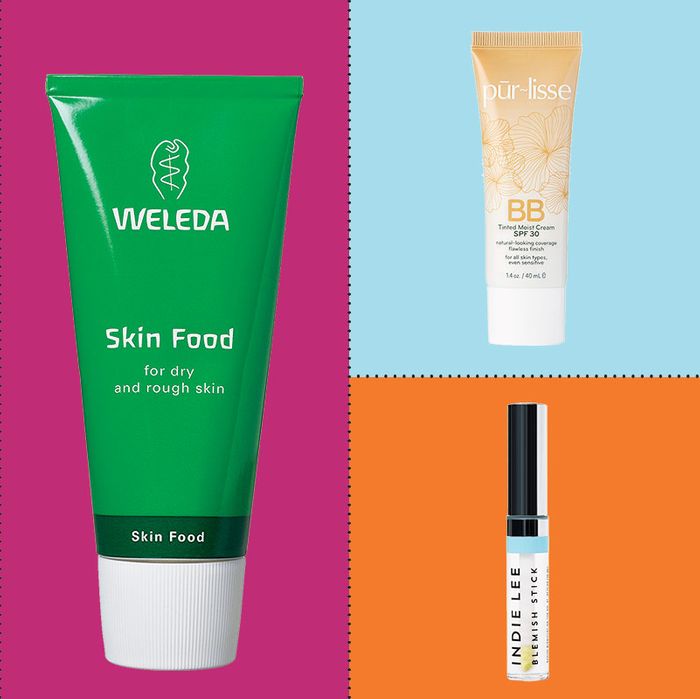 As people who regularly cover Dermstore sales, we can tell you that the one going on right now — a dedicated natural-beauty sale — has an especially great haul of Strat stuff that we've raved about more than once (so many things that it was hard to narrow down in one list). Below, ten Strat favorites that you might find useful for warmer weather, except they're now up to 20 percent off when you use the code NATURAL at checkout.
You can't talk about natural-beauty heavyweights without mentioning the Weleda Skin Food moisturizer, which Stephanie Danler told us was "an all-purpose, completely natural moisturizer that I now keep in threes: bedside, car, and purse." It's filled with natural ingredients like sunflower-seed oil, avocado oil, and pansy extract, and has a way of smoothing over skin — from your elbows to your face — that has made it a fixture in makeup artists' kits and won over celebrities like Hari Nef.
We talked up this serum recently as a powerful anti-aging product with some wine-derived resveratrol in it — the good stuff. It's a great buy if you just want a little skin boost after some sun exposure (and it's a little less pricey with this discount).
So, we know we rave about this DHC cleansing oil a lot — but if you need a refresher, this one is a Dermstore best seller (top five, specifically) that's a drugstore staple in Japan, and helped launch the "double-cleansing" crave in the States. Rio Viera-Newton says, "Not only does this oil do a great job of removing makeup, it also happens to be one of the best products for getting rid of stubborn blackheads."
It's always nice to look and feel like you're not wearing makeup, and especially nice to have a lighter touch in summer, which is what writer Lori Keong found in this BB cream. It has added SPF, and combines a certain dewiness of Asian beauty products with the natural feeling of French apothecary brands. She says that "wearing it makes me look like the airbrushed, Instagram-filtered version of myself, give or take a little KiraKira glow."